Warpwire provides users with the ability to create a live broadcast which they can share with other users. Currently, live broadcasting is not supported in all browsers, though you can view a live broadcast in any browser. Both Google Chrome and Mozilla Firefox support live broadcasting. We are working to bring live broadcast capability to Warpwire in other browsers.
To begin setting up a live broadcast, first navigate to the desired Warpwire Media Library in your browser. If the library doesn't yet exist, you'll need to Create a new Media Library or turn on Warpwire for your course (in Sakai, in Canvas).
Tap the + button at the top of the screen, then select "Live Broadcast" to begin the process.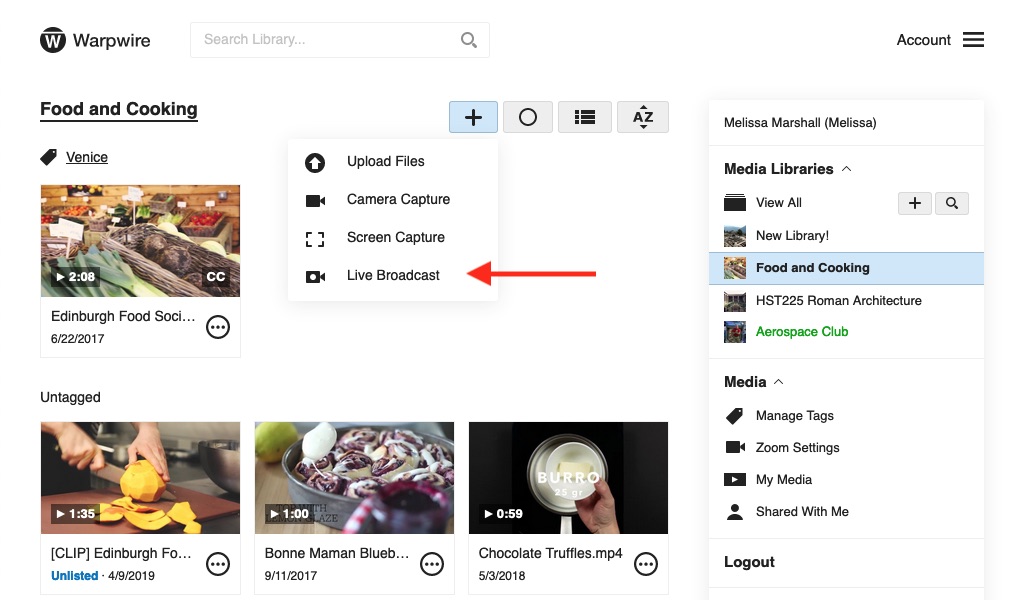 Give your broadcast a Title and Description, then click "Setup Live Broadcast."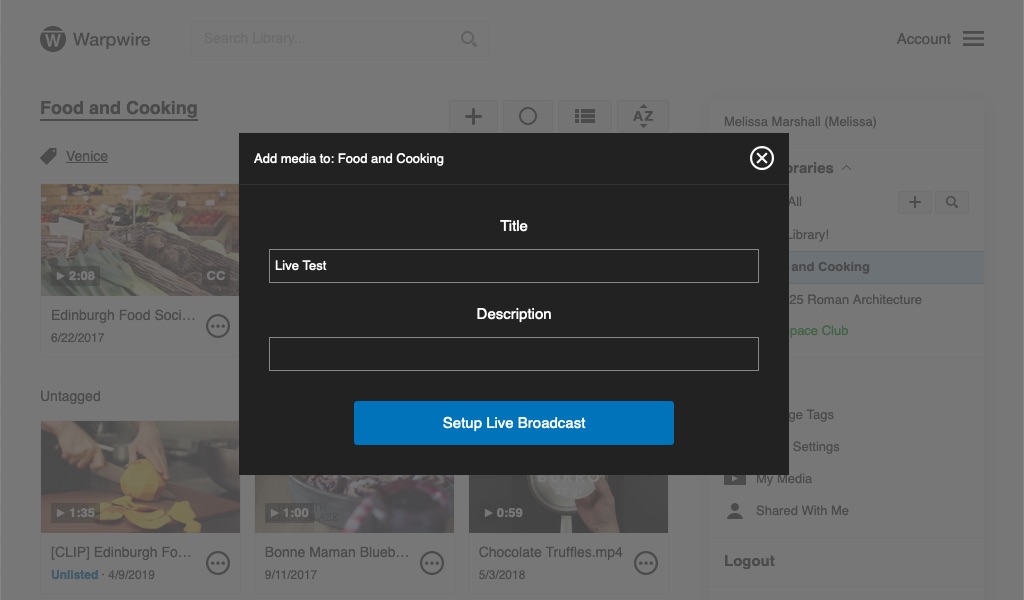 You'll now be directed to a page where you can preview your stream. You'll see a video preview, along with input selection dropdowns under the "Setup" tab on the right. If you have any external cameras or microphones plugged into your computer, you can select them as input options at this time.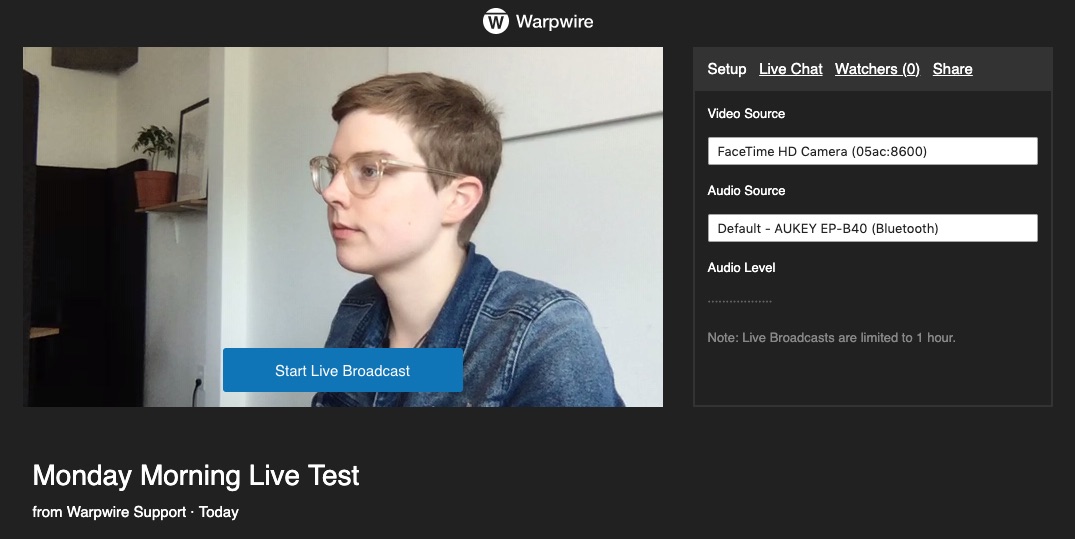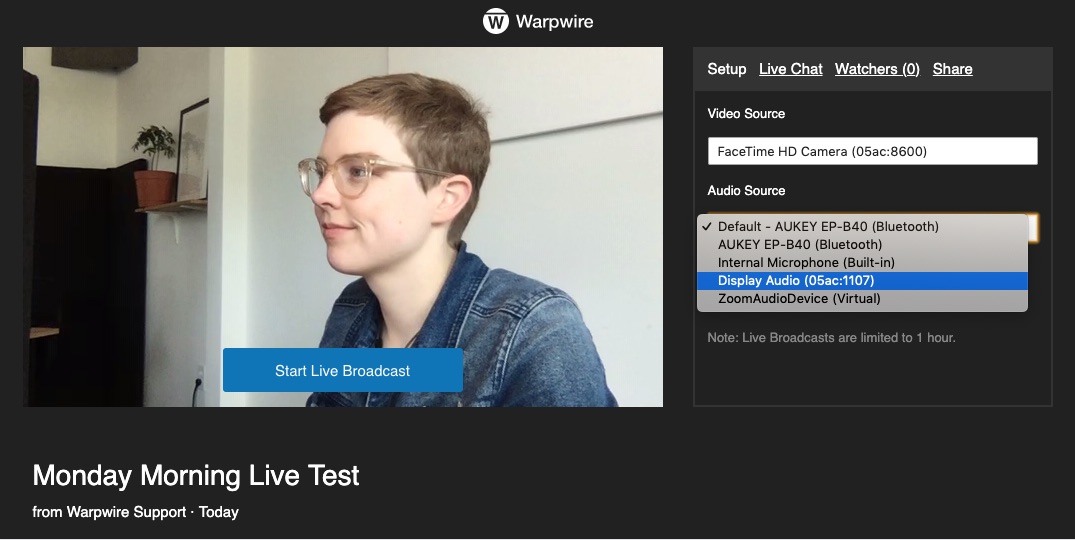 To the far right of the tabs, there is a "Share" link. Click it to customize the sharing settings for your stream.
From the sharing option pane that pops up, you can copy the share link or embed code, or set the stream's share permissions (Private, Certain Users and Groups, Institution, or Public).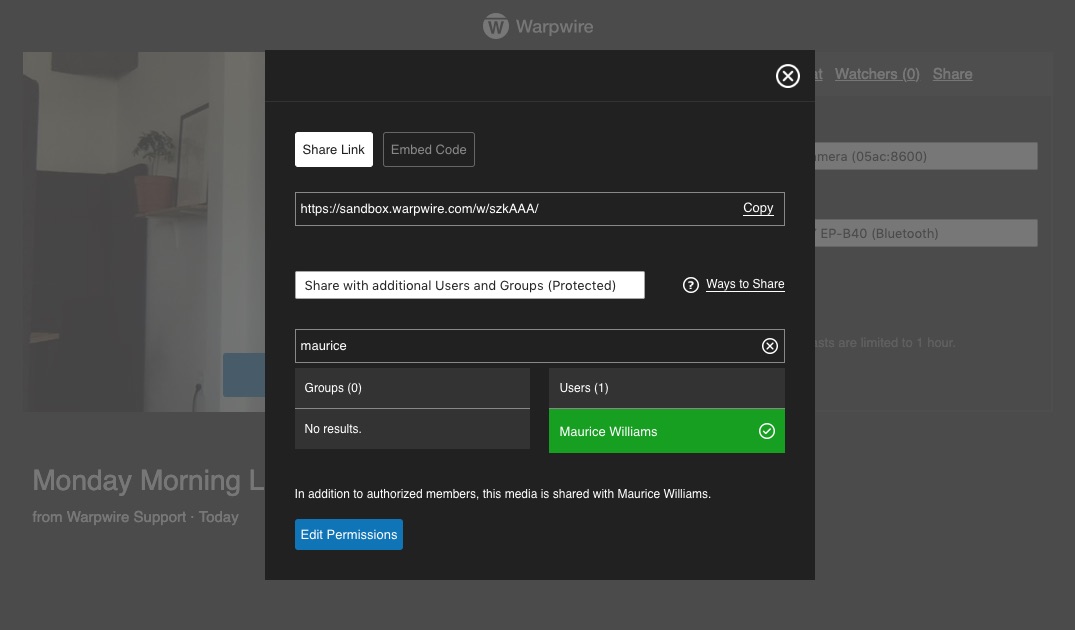 When you're satisfied with the preview and sharing settings for your stream, click the "Start Live Broadcast" link.
Your live broadcast has begun! You'll see your video stream, with a small read "LIVE" button above. This lets you know that the stream is functional and has not been disrupted. You can also see how long you have been broadcasting - live feeds are limited to one hour.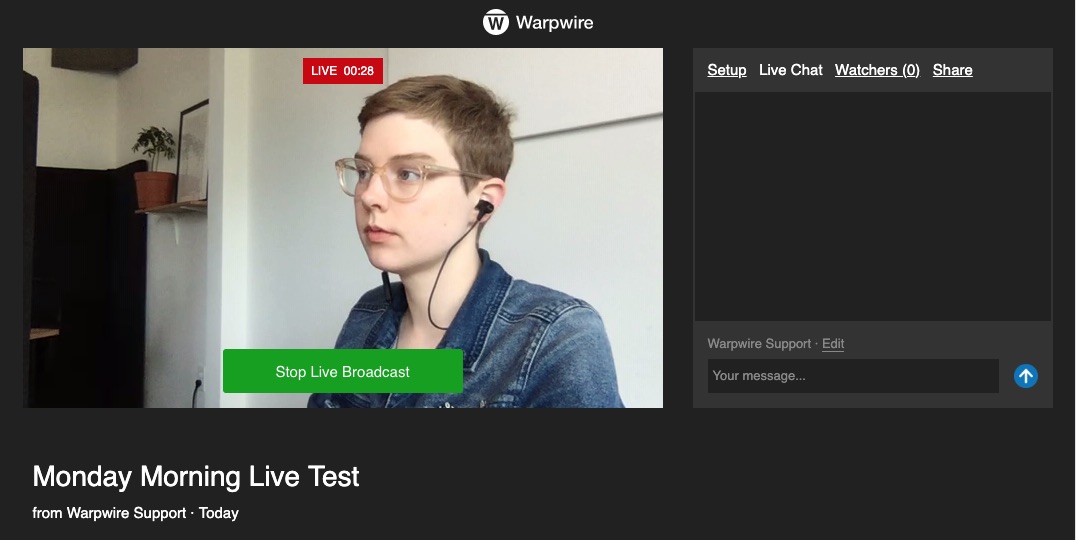 To the right of the video, in the "Live Chat" tab, you can chat with everyone who is watching the Live Broadcast. You can also designate your handle, the name which will be displayed alongside your any comments you make.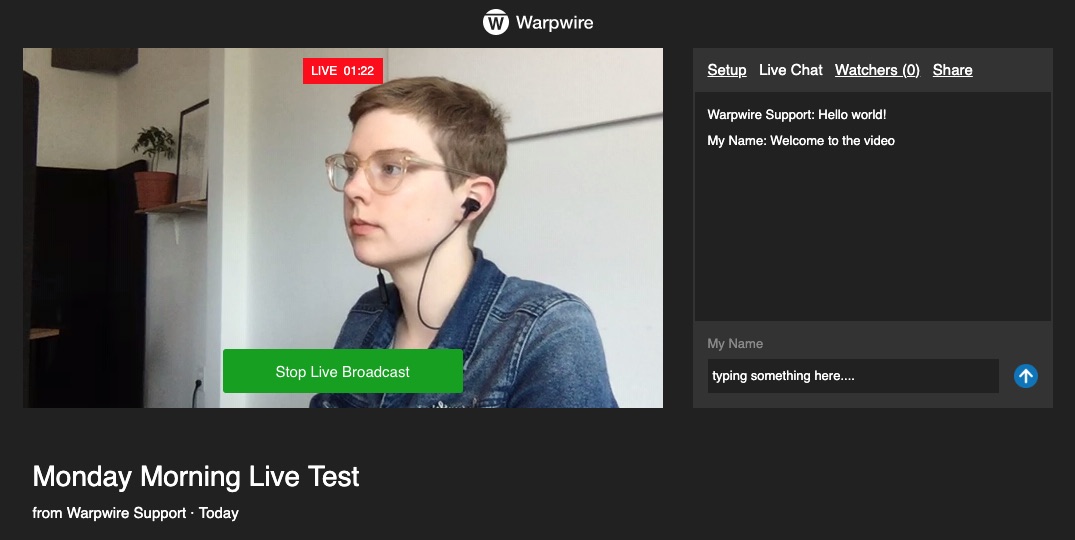 One tab to the right will show the number of "Watchers(#)" of the live broadcast. You can quickly see the number of watchers from the label. Click to Watchers link to see them listed individually.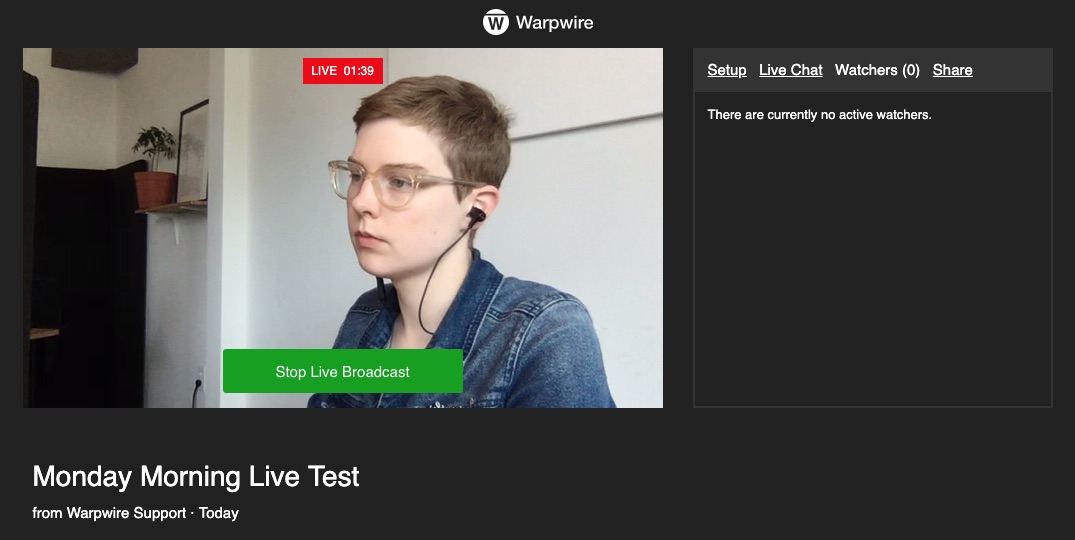 When you are ready to end your live stream, click the "Stop Live Broadcast" link, and verify your choice.