Content Moderation allows you to control what assets are visible in your Media Library. Content Moderation can be turned on for any Media Library. If a Media Library has Content Moderation turned on, the owner (and any administrators) of the Library will be able to set the visibility for any and all assets in the Media Library. Asset owners will always be able to see content they own. This behavior exists both in the standalone application, and when using Warpwire within a Learning Management System.
Media Library owners can turn Content Moderation mode on/off from the Media Library Info page.
From the Media Library Info page, select "On" from the Content Moderation (use in drop box mode) menu.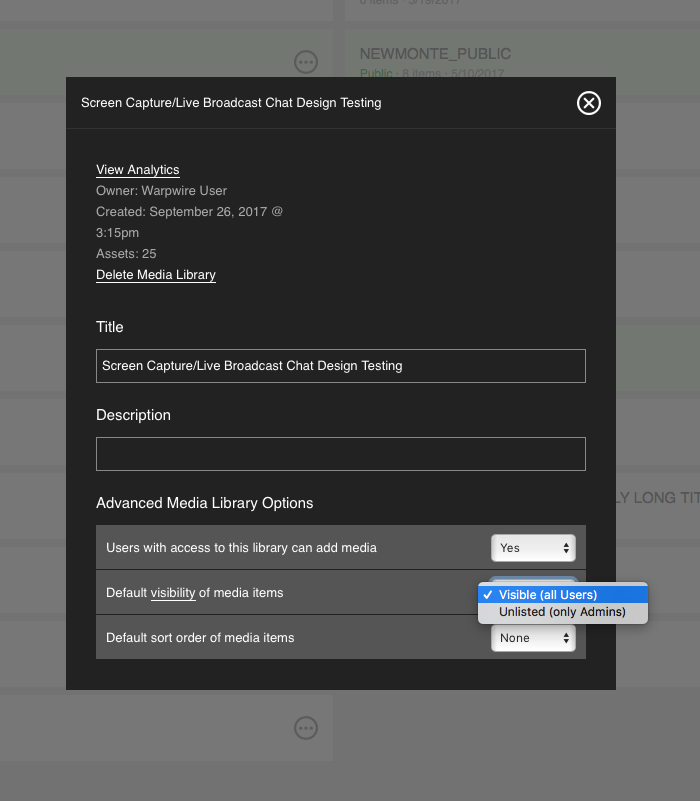 Once Content Moderation mode is turned on, any new uploads to the Media Library will be automatically Unlisted.
To change the visibility of an asset, navigate to Media Info for that asset.
Then, in the advanced options, select "Unlisted (only admins)" or "Visible (all users)" from the Visibility in Media Library drop down menu.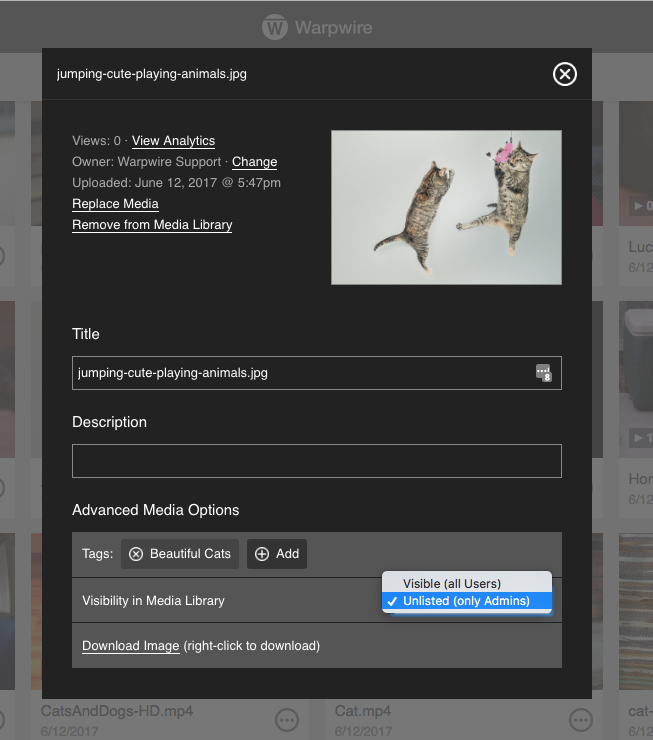 When you go back to the Media Library view, you'll see "unlisted" beneath the title of all videos that are moderated.

Note: Unlisted videos are only visible to admins in the Media Library view. However, unlisted videos can be embedded (or accessed via the share link) where they will be visible to all users with access to the Media Library.