Users have the option to enable grading in Canvas. If Gradebook has not been installed, refer to this Support Guide to learn how to enable Gradebook during the Warpwire configuration in Canvas.
Once Gradebook has been enabled, you will be able to embed media with grading from the text editor.
To do so, navigate to the course where you would like to embed the graded content. Then, click Assignments in the left-side menu.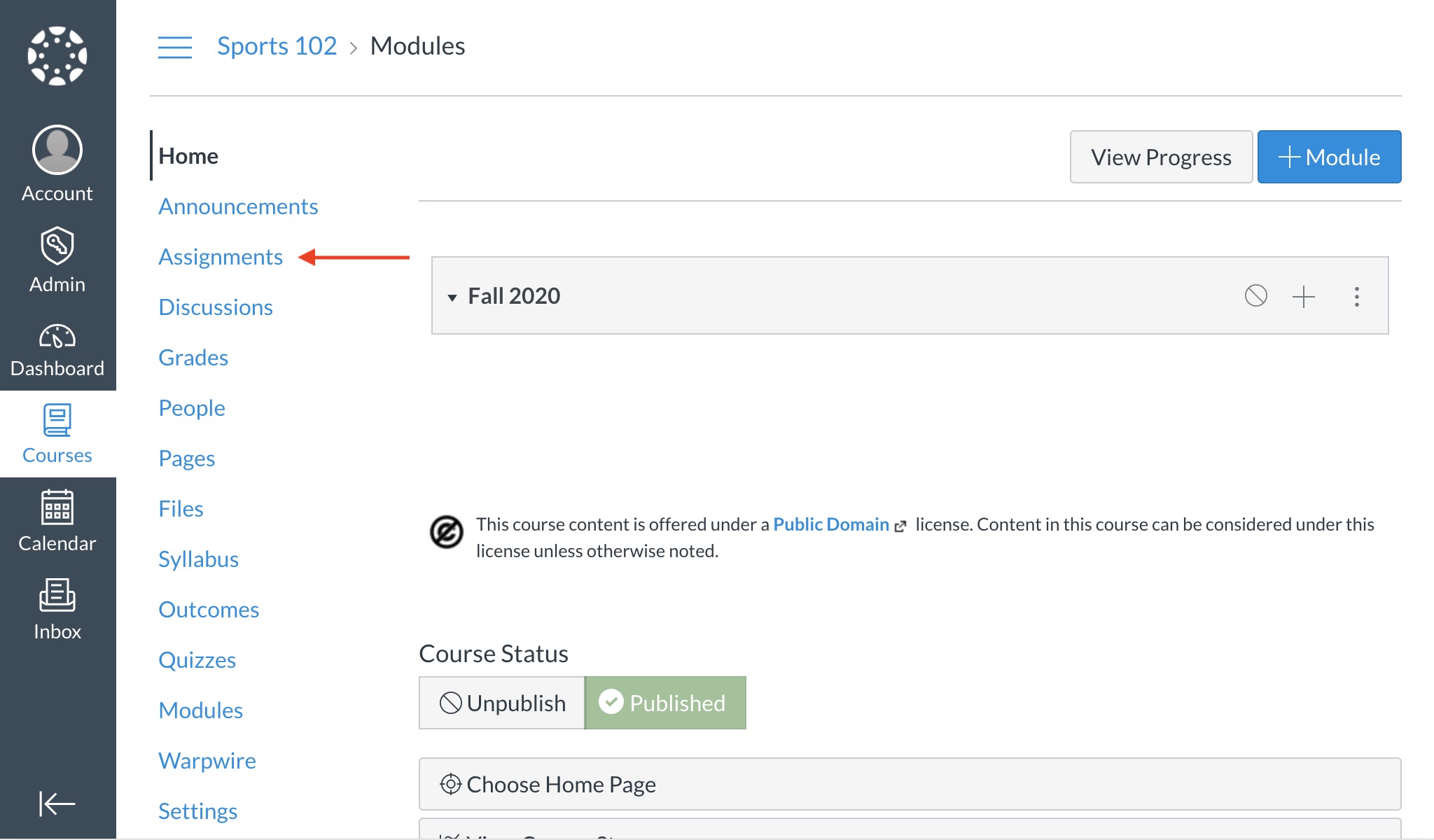 First, you'll need to add an Assignment. Navigate to the top of your screen and click the blue "+ Assignment" button.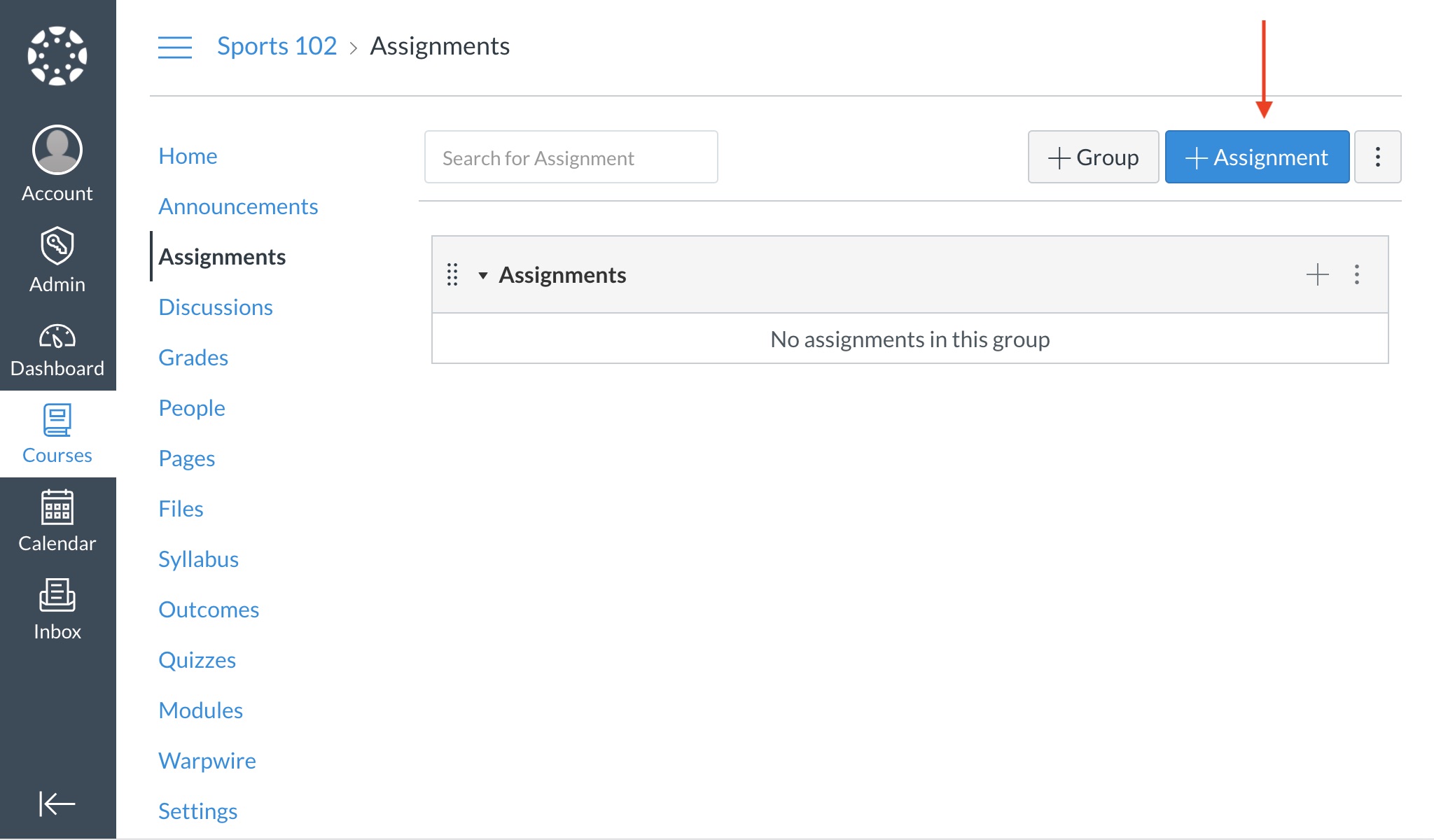 Give your Assignment a name then scroll down to below the text box.
Now, enter in the amount of points your viewers can earn.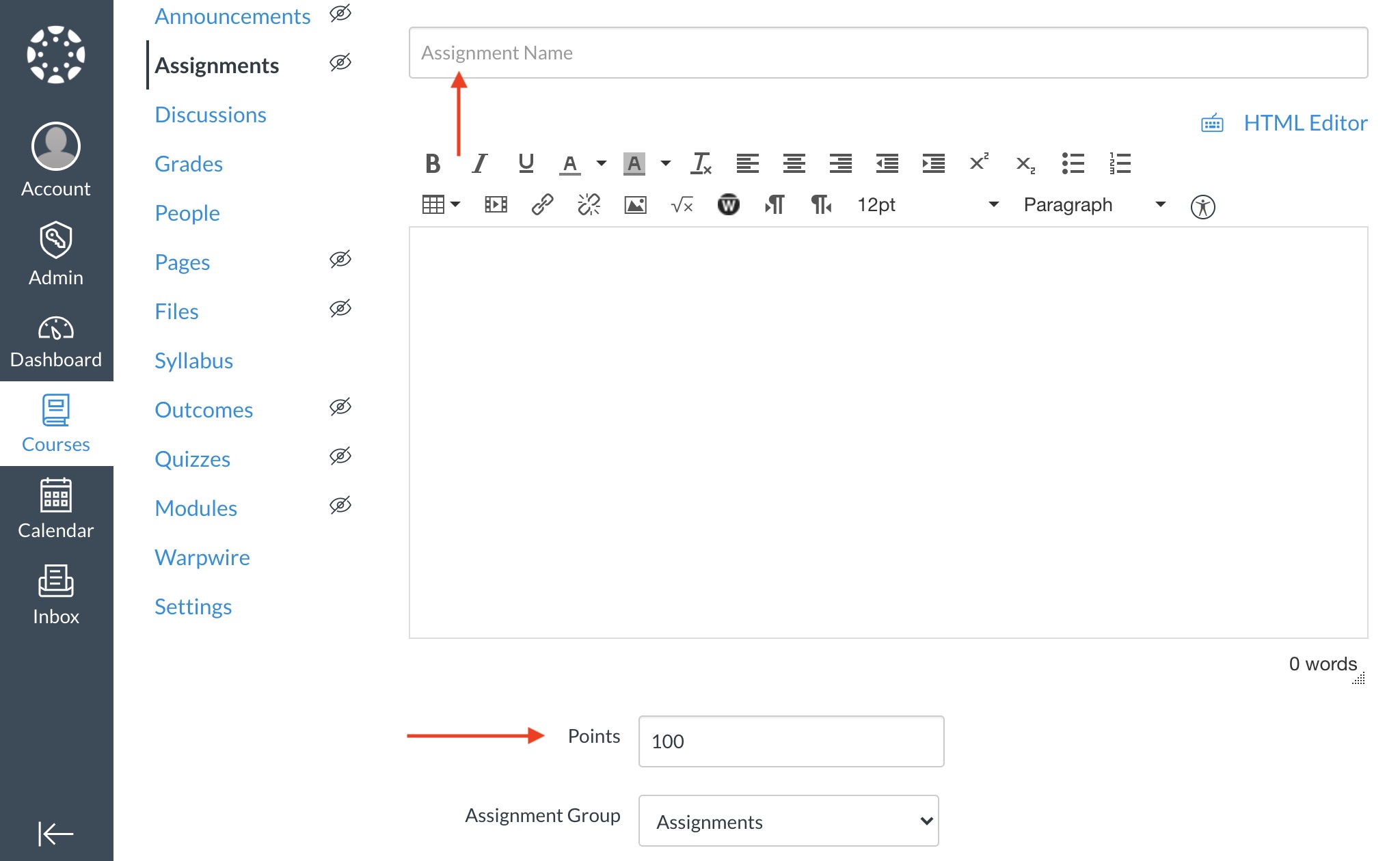 Scroll down to Submission Type. Click the drop down menu and select External Tool from the options.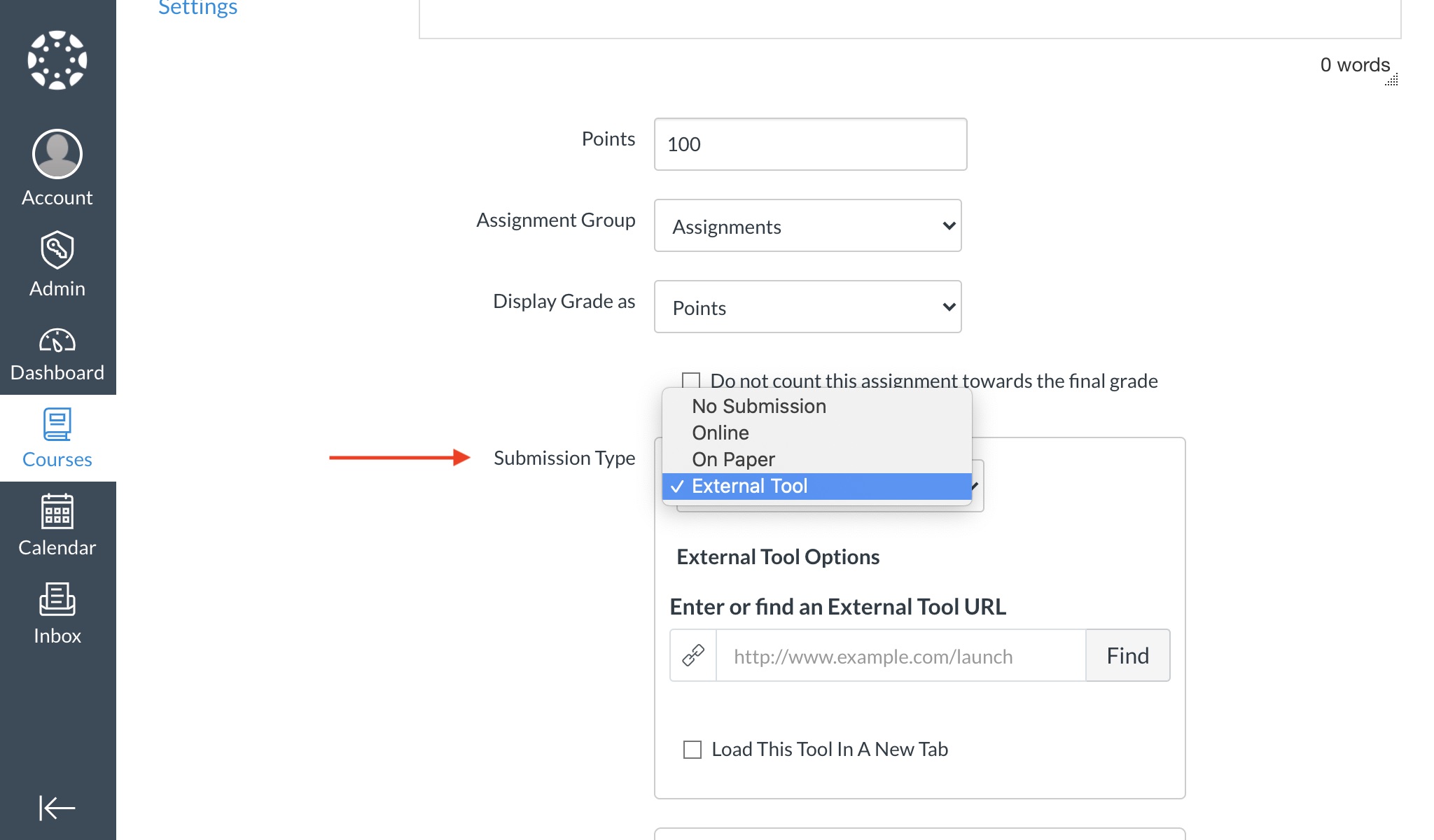 Then, click "Find".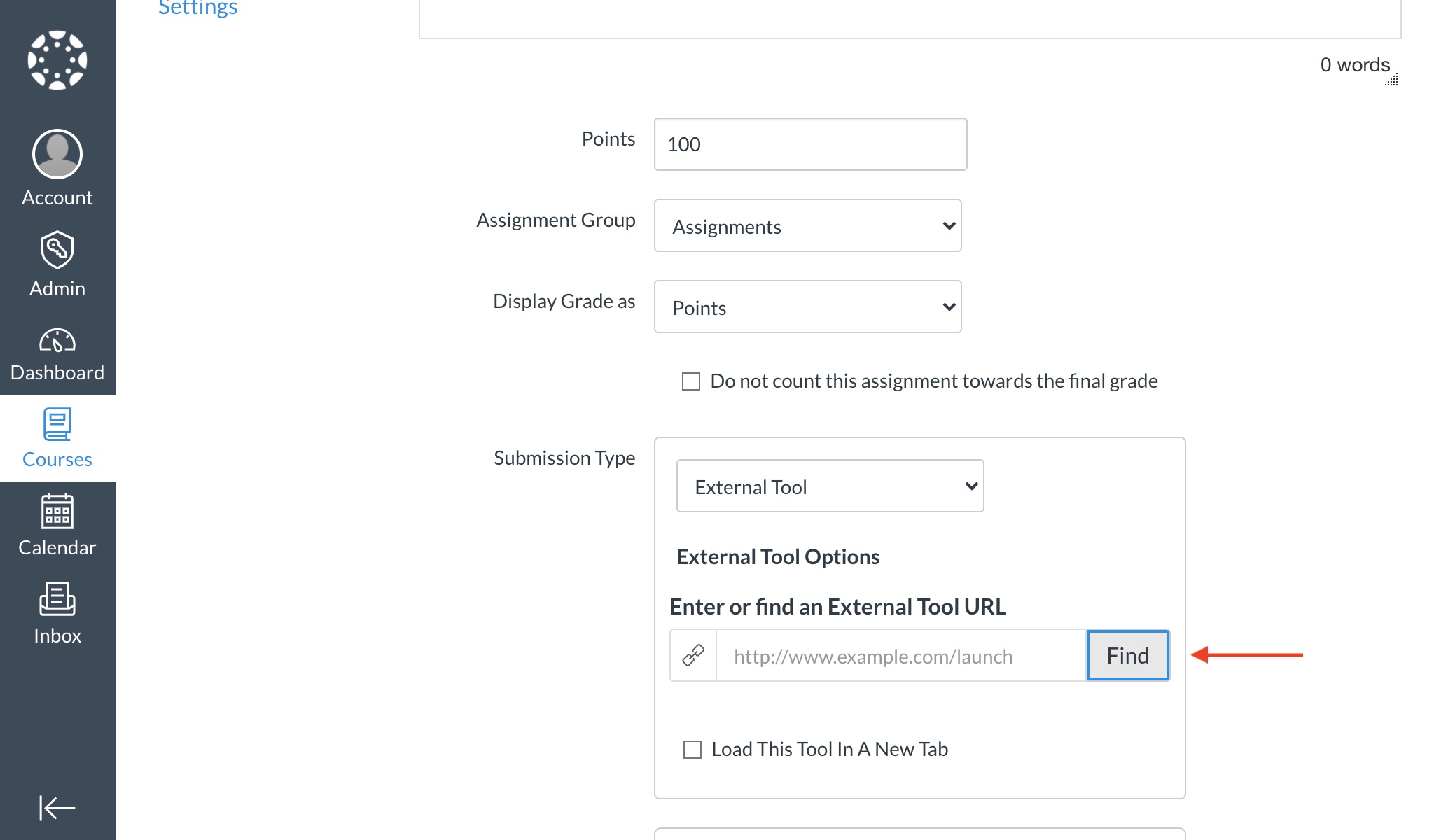 Now, click the blue "Warpwire Quiz" link.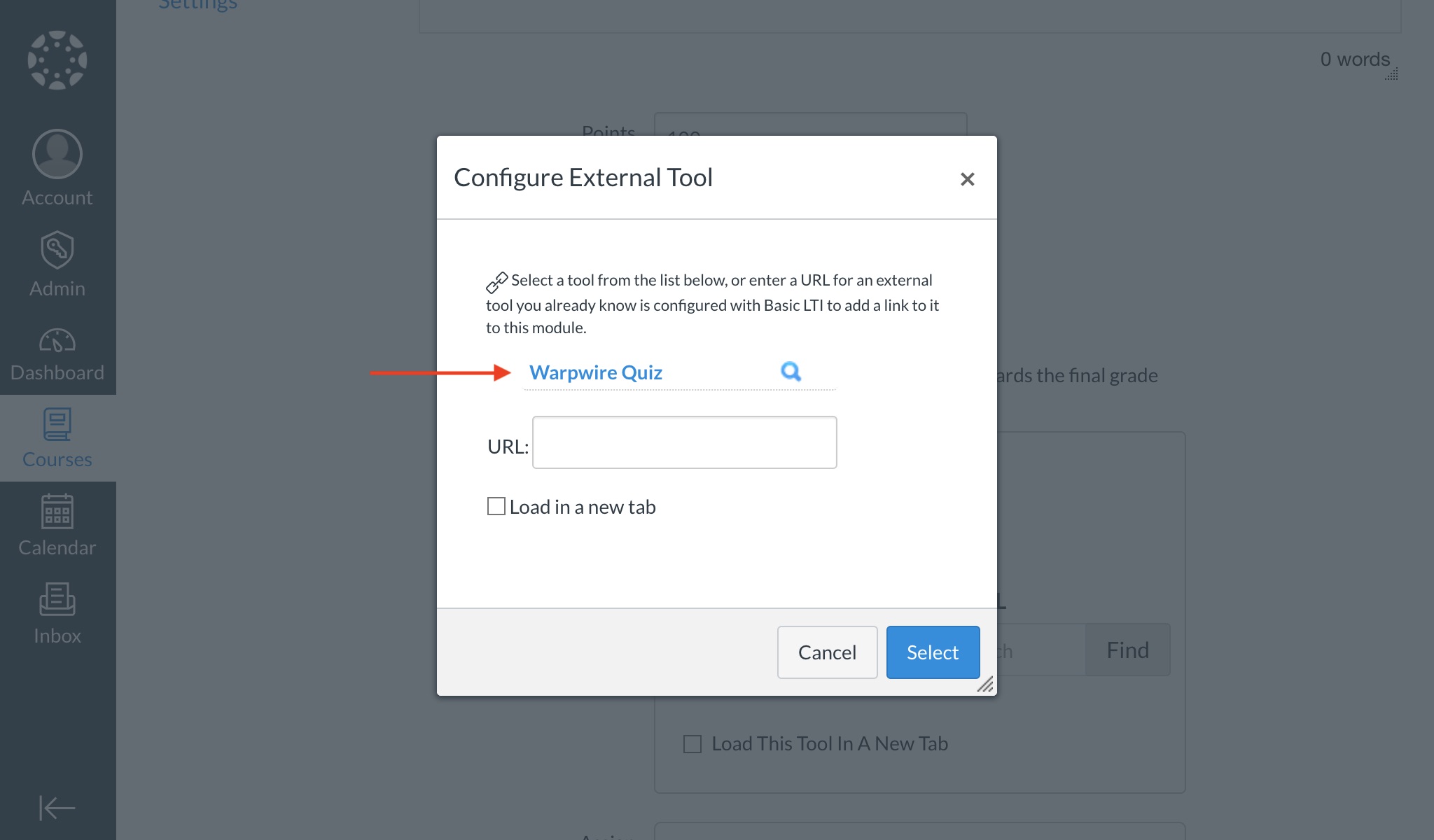 You will be prompted to add media. If your course Media Library is empty, simply upload or capture a new video.
Click the grey "+" button below the Account menu. Then select "Upload Files".
Note: Grading works for video and audio assets. For this example, we will be uploading a video from a file.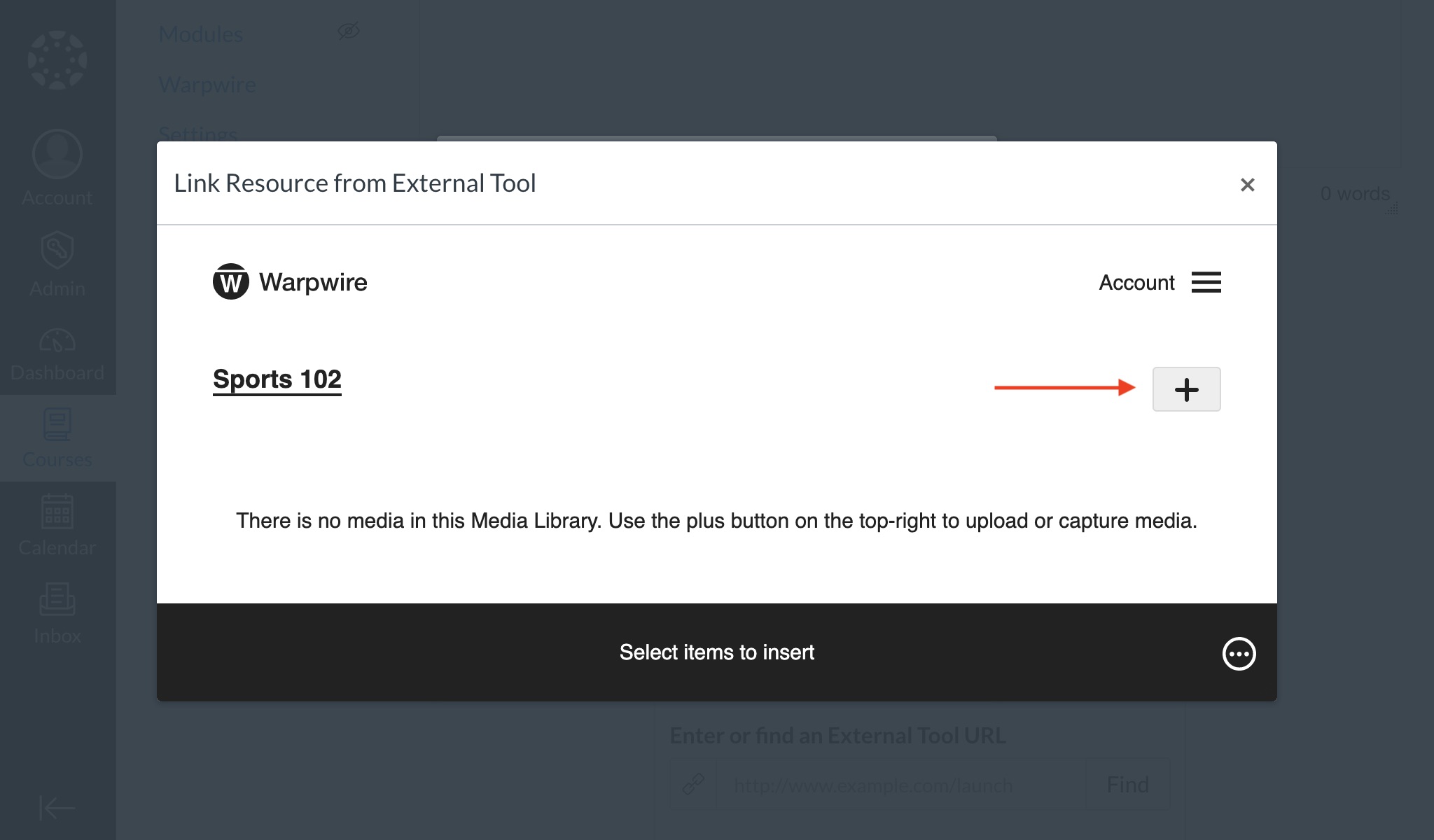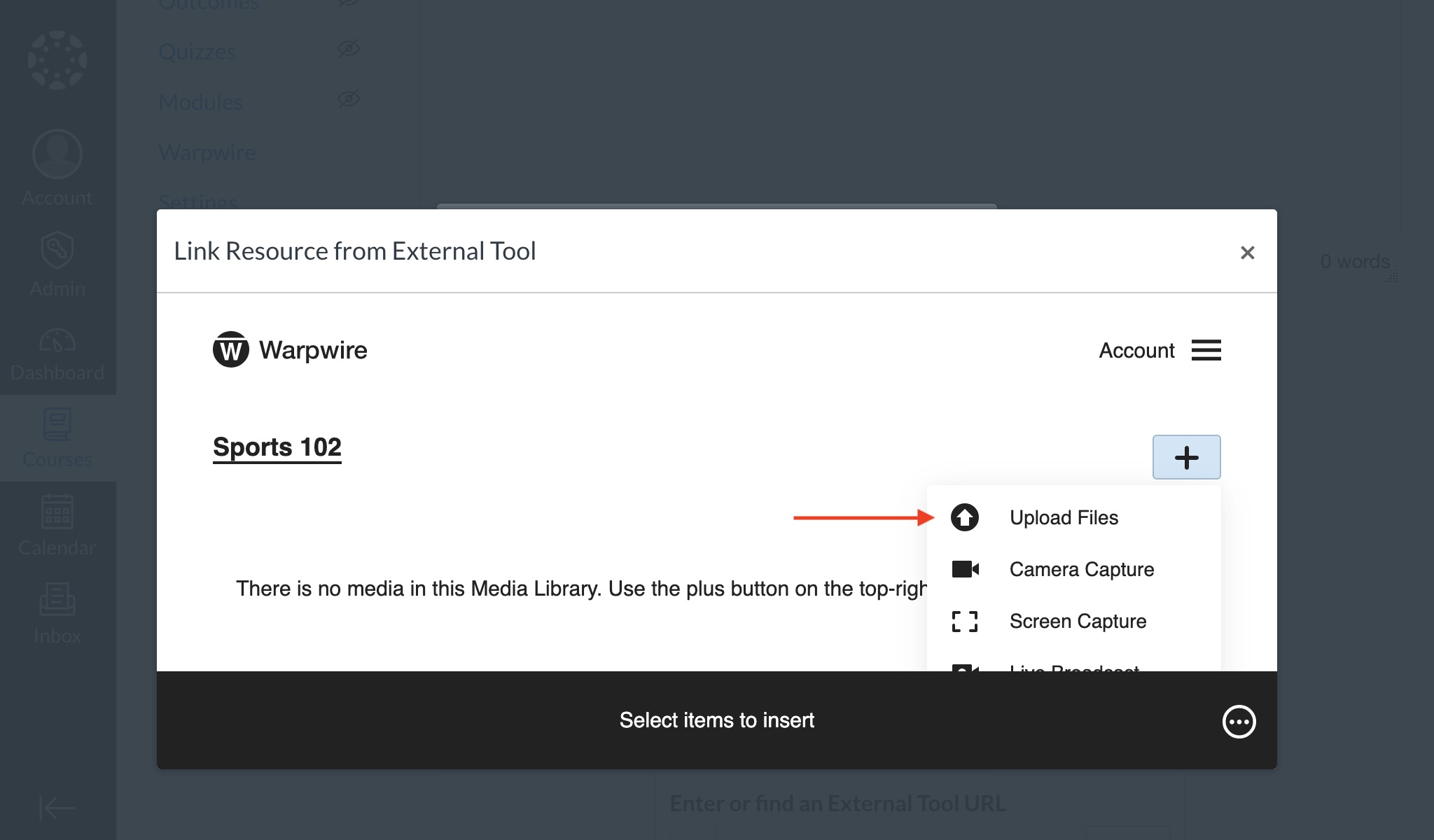 Now select the video or videos you would like to upload. When ready, click the blue "Open" button.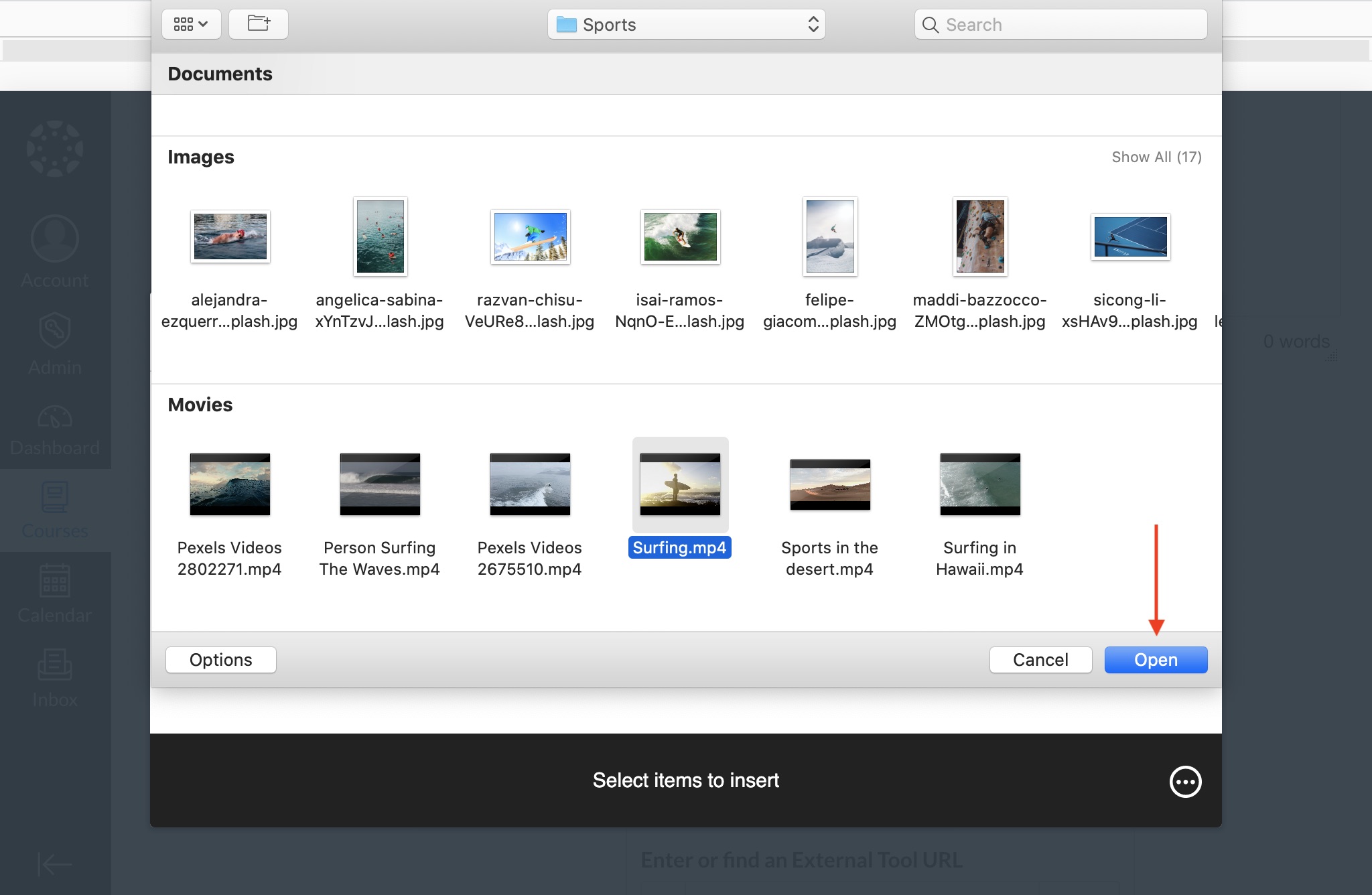 Then, click blue "Start Uploading" button.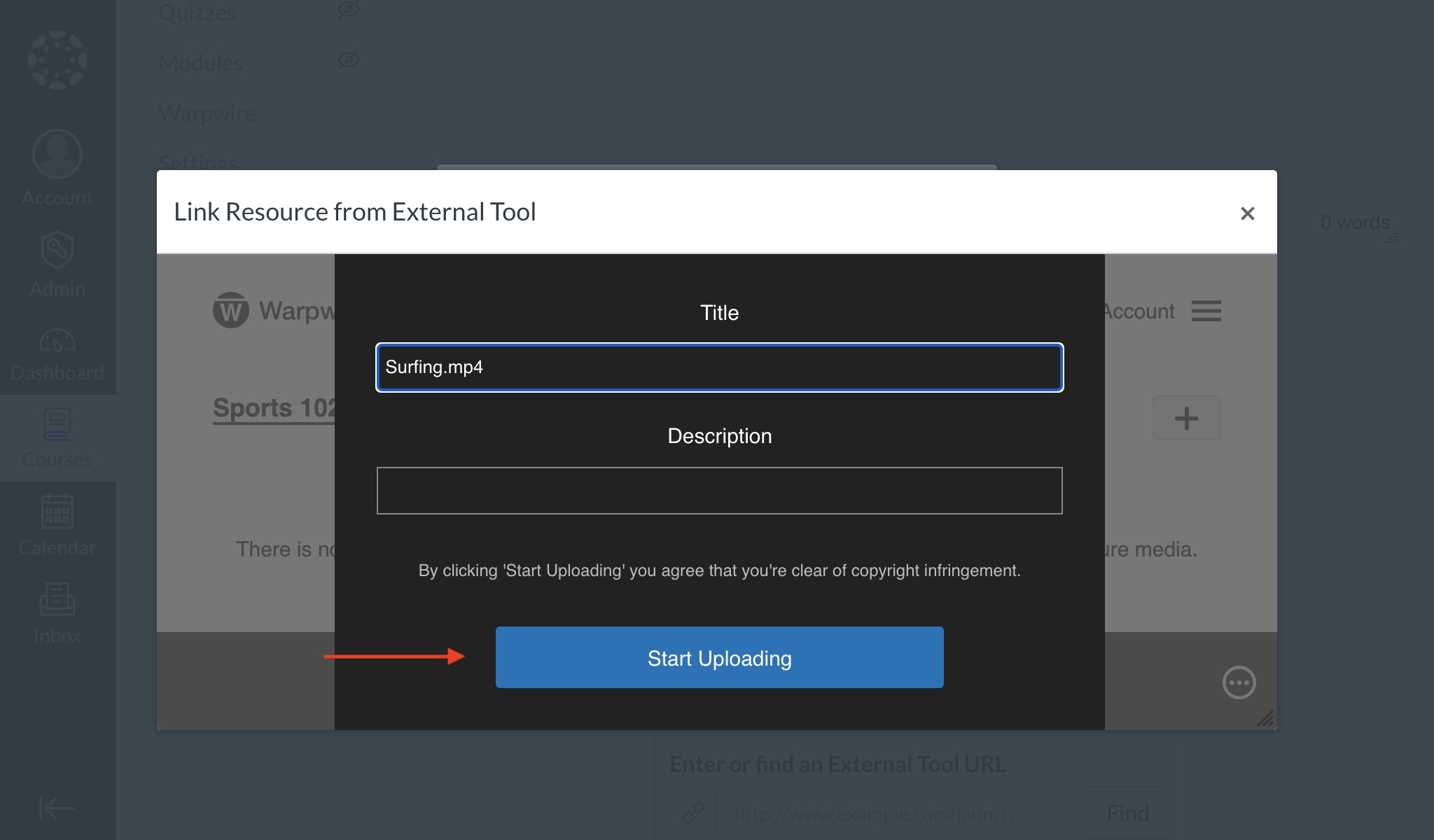 Once uploaded, your new video or videos will appear as an asset under the courses Media Library list. Select the media you would like to import by clicking inside of the black circle.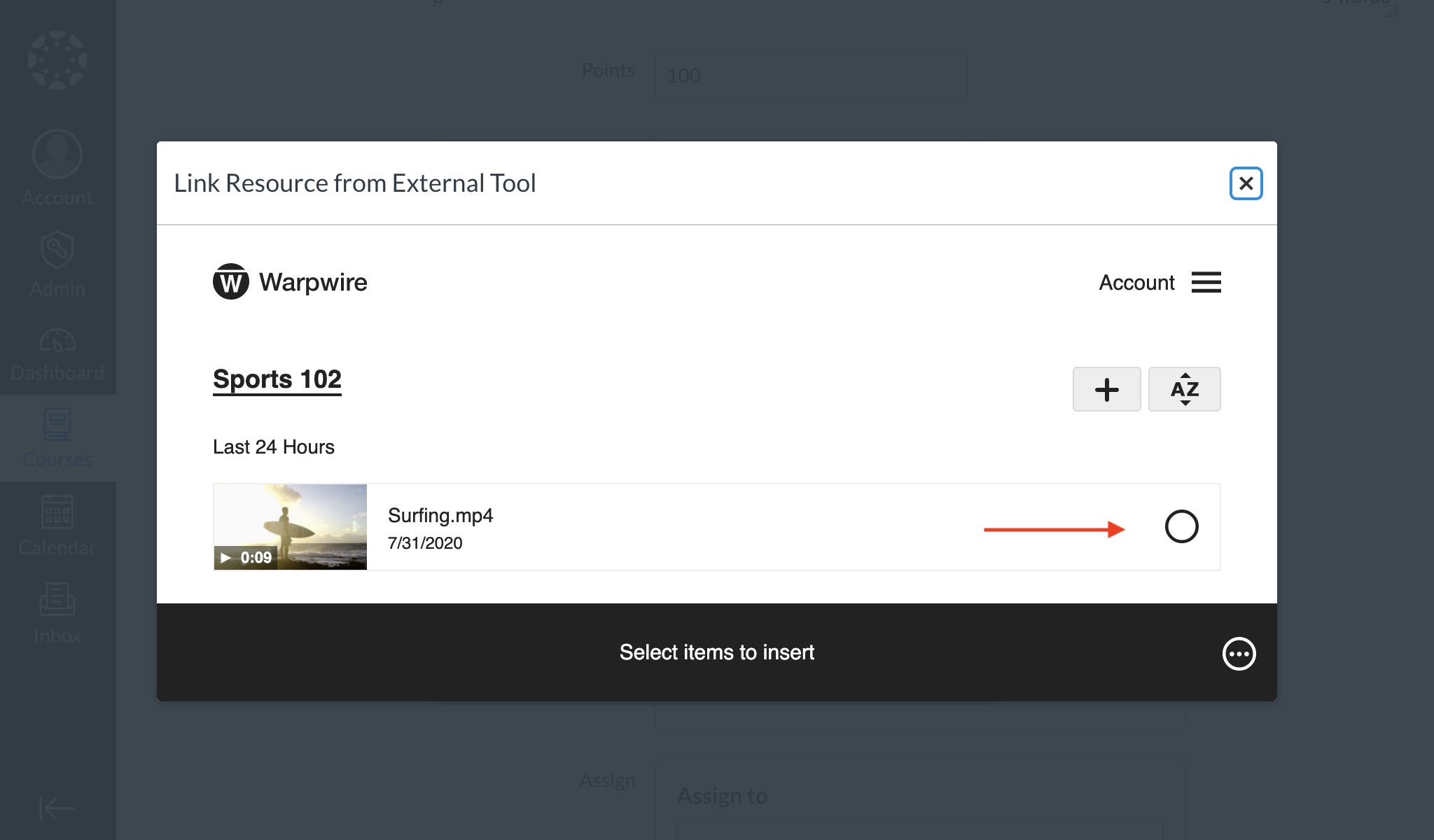 Before inserting the video, you will need to enable grading. To do so, navigate to the bottom of the window and click the three dots button. Please note that you can only select one item at a time if you are planning on enabling grading.
In the Media Embed Settings, check the box next to Graded Activity. If you would like to personalize the video, like showing Interactive Transcripts, enabling Autoplay or hiding metadata, you can do that now.
When you are ready, scroll to the bottom of the window and click the blue "Save Embed Settings" button.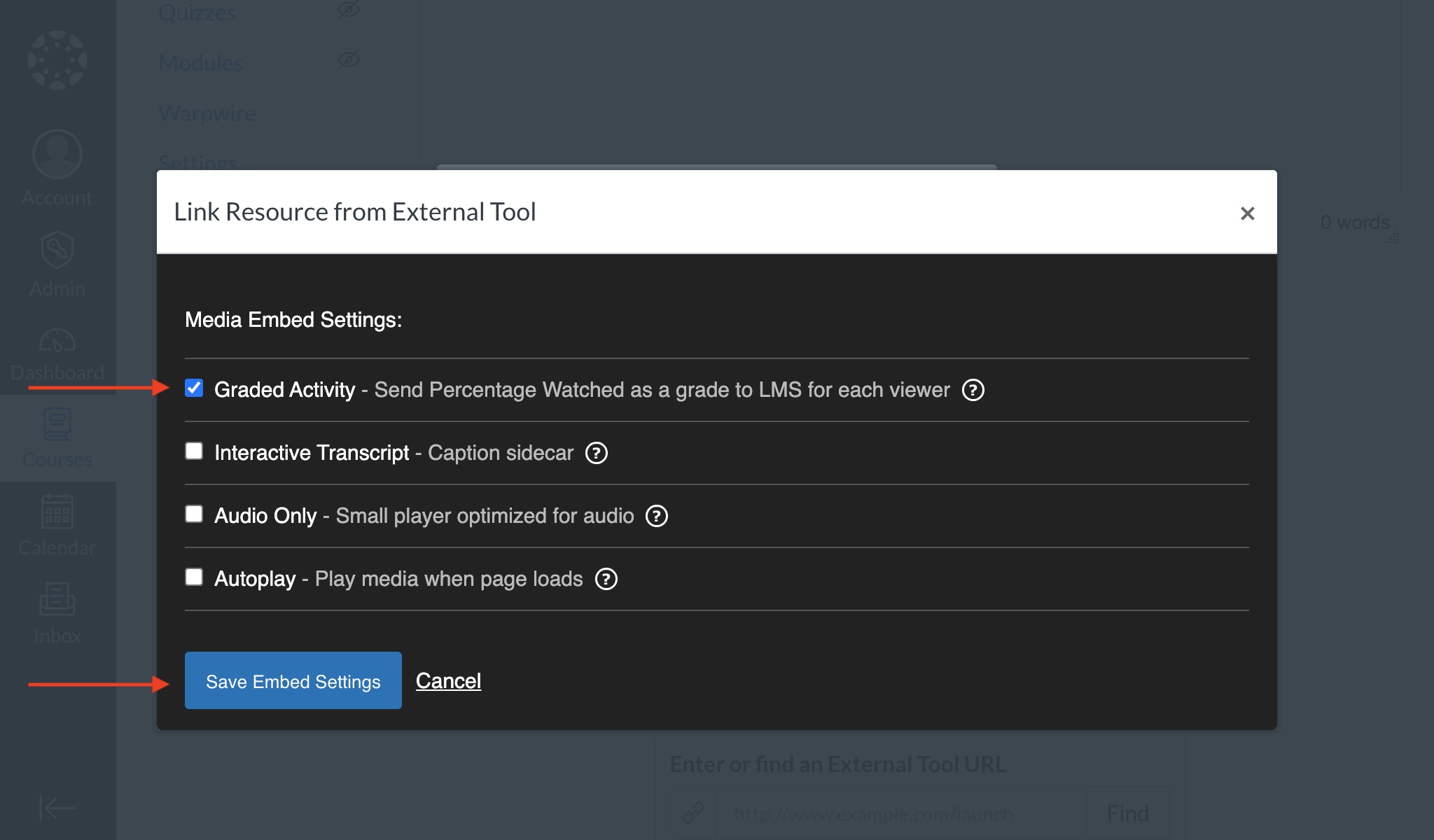 With embed settings saved and Gradebook enabled, you are ready to insert your media. Click the blue "Insert" button to do so.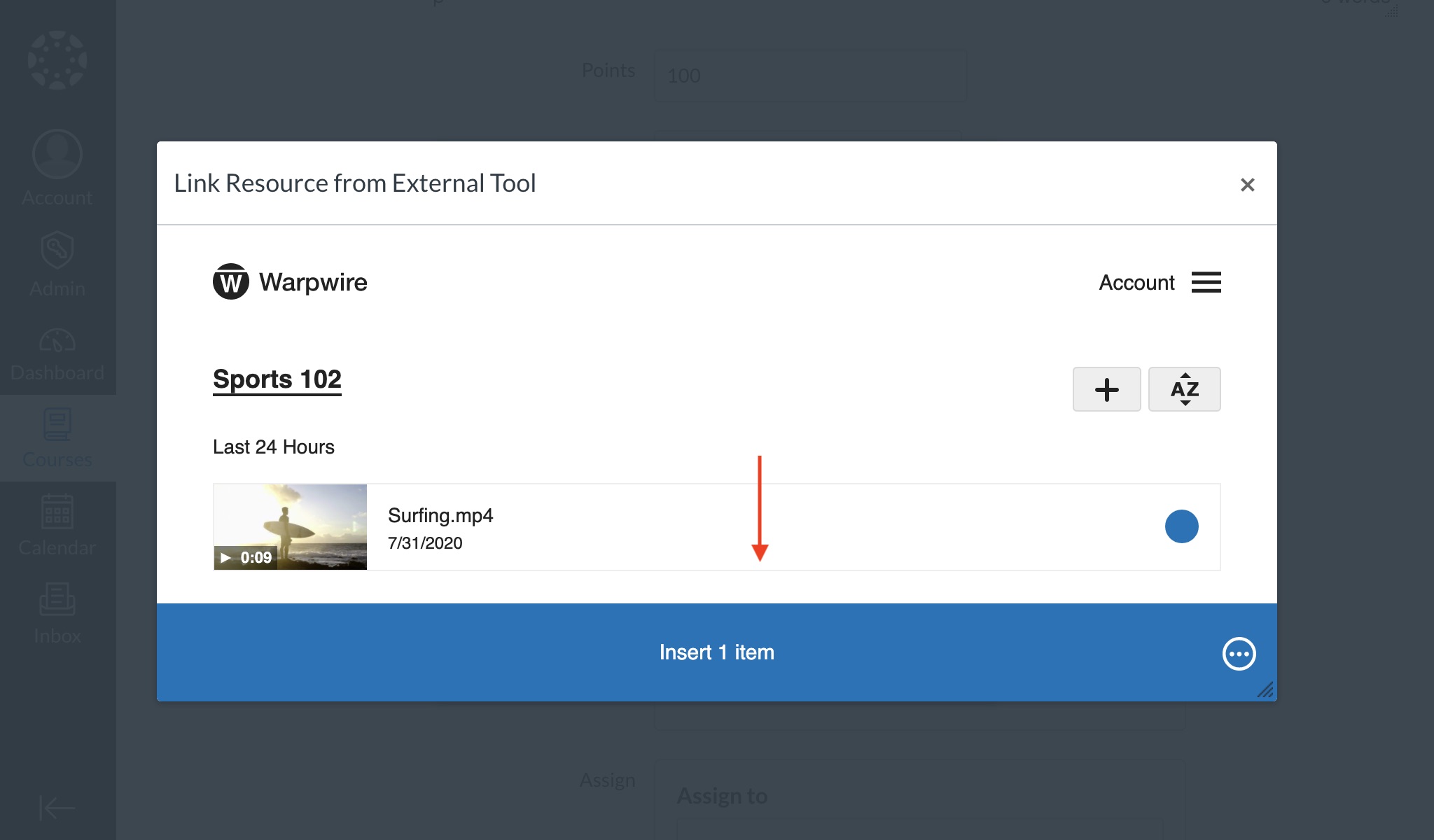 Your media URL has now been added. When ready, click the blue "Select" button.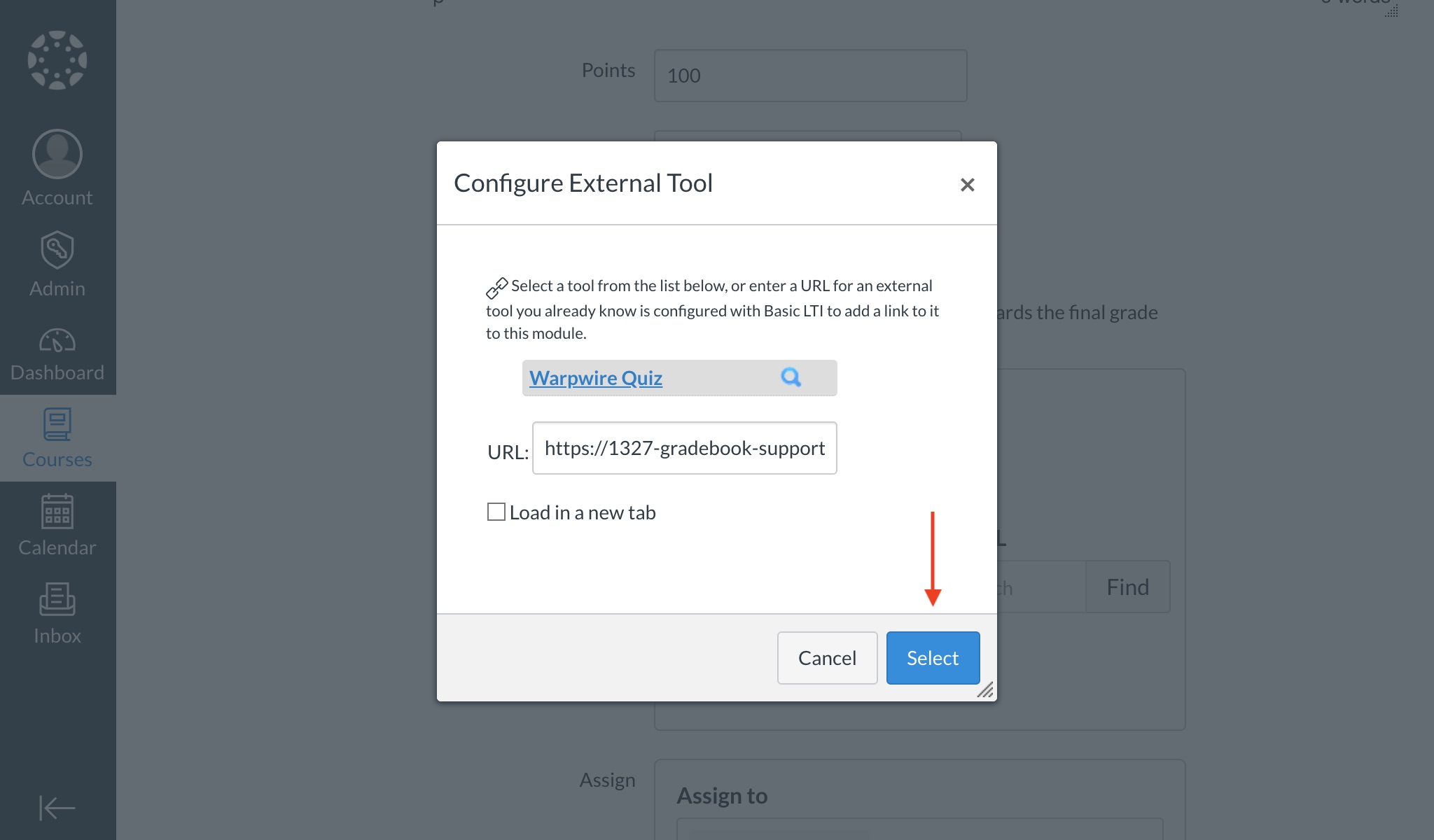 Now that your video has been inserted, scroll down to the bottom of the page and click "Save & Publish".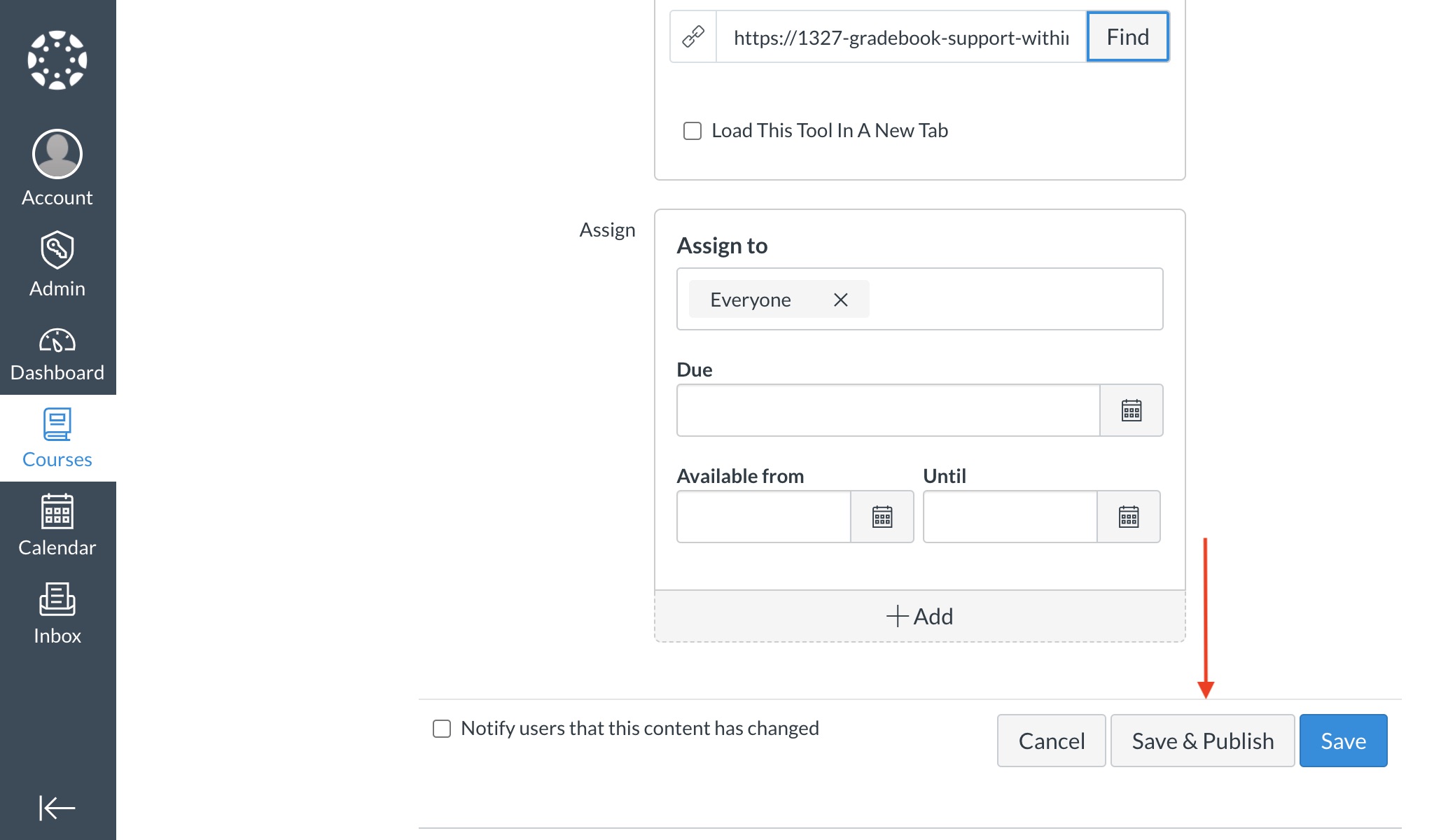 Your embedded video can be seen on the page and will send watch percentage to the Gradebook based on a user's viewing.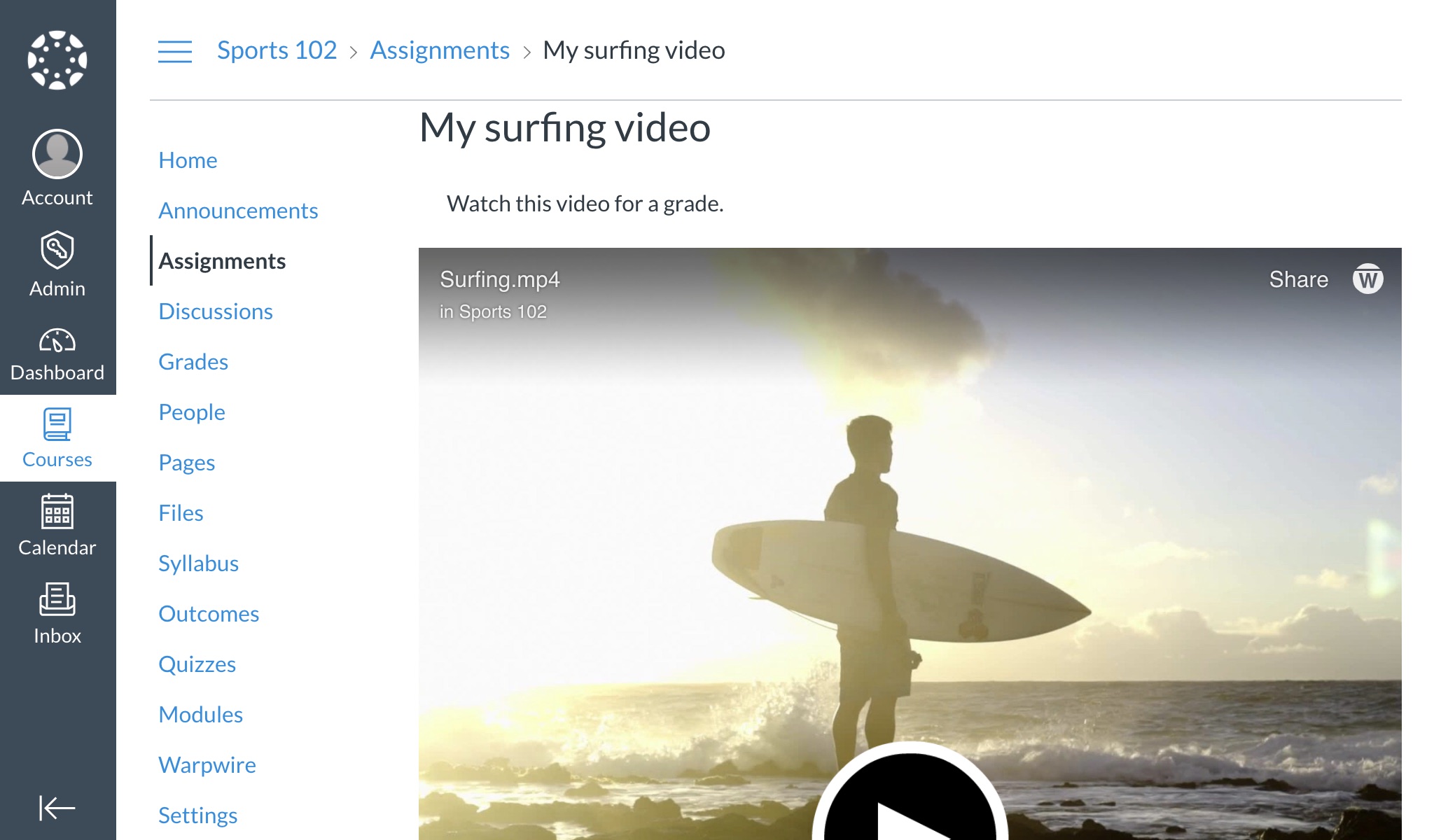 See also: Canvas Plugin, Turn on Warpwire for your course, Capture and Insert Media.