If you'd like to add a personal element to your screen recording and show your face as well as your presentation, follow this guide. Note that this guide is based on QuickTime Player and the macOS operating system. If you use Windows, the included Camera application can be used in place of QuickTime Player to achieve the same effect.
Begin by opening the presentation you want to appear in your screen recording. Then, open the QuickTime Player application (Or the Camera application, on Windows).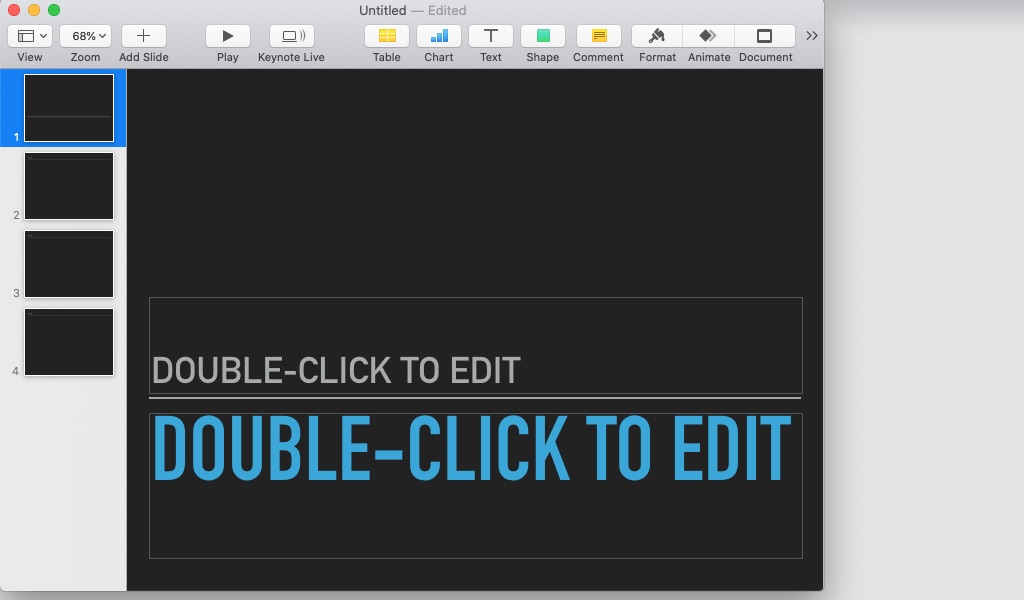 From QuickTime Player's 'File' menu, select "New Movie Recording."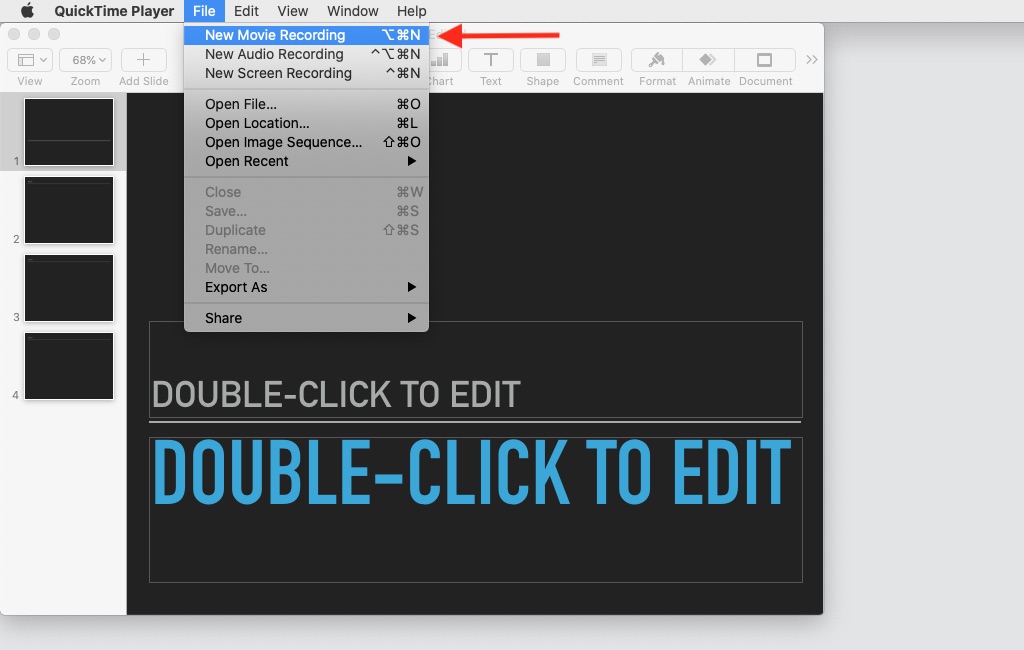 A view of your webcam should appear. Position the camera screen next to your presentation.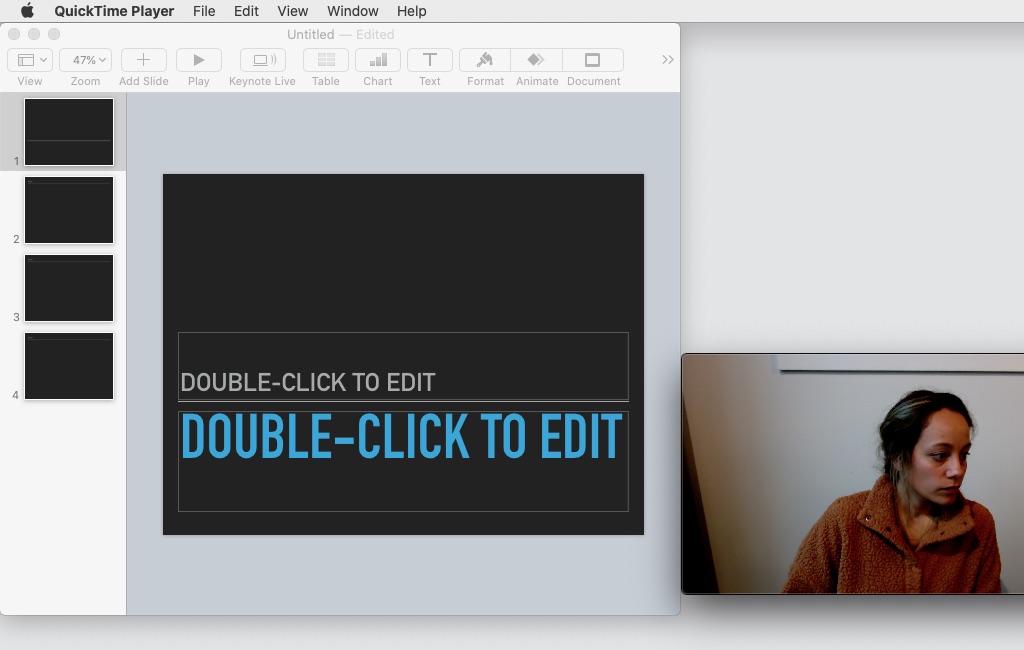 Open your browser and navigate to the Warpwire Media Library you'd like to add your recording to. Select "Screen Capture" from the upload option drowndown menu.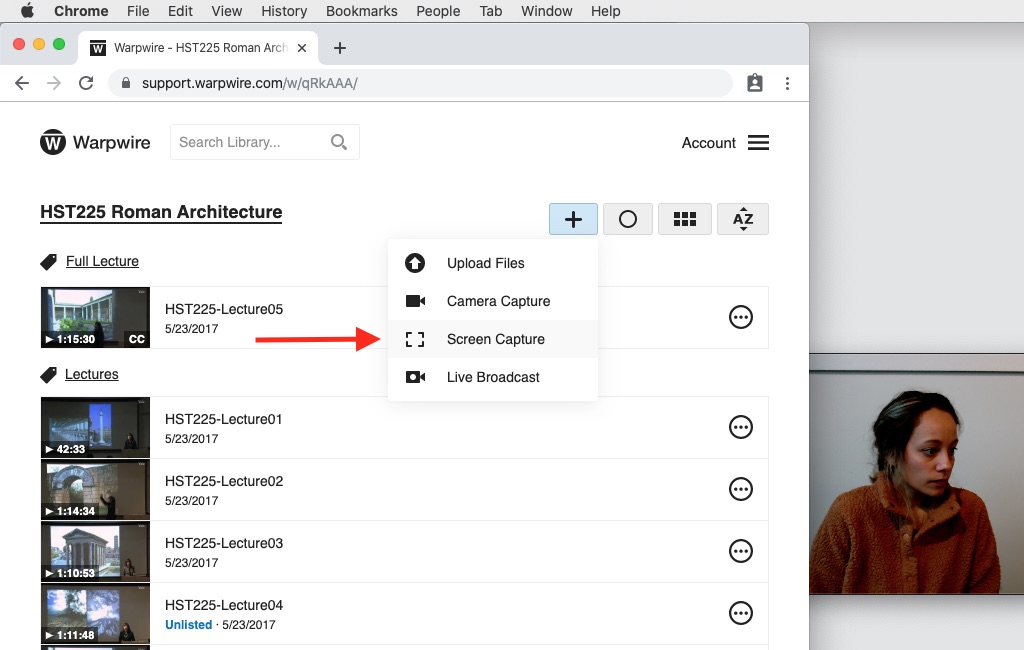 Select "Entire Screen" from the screen recording options.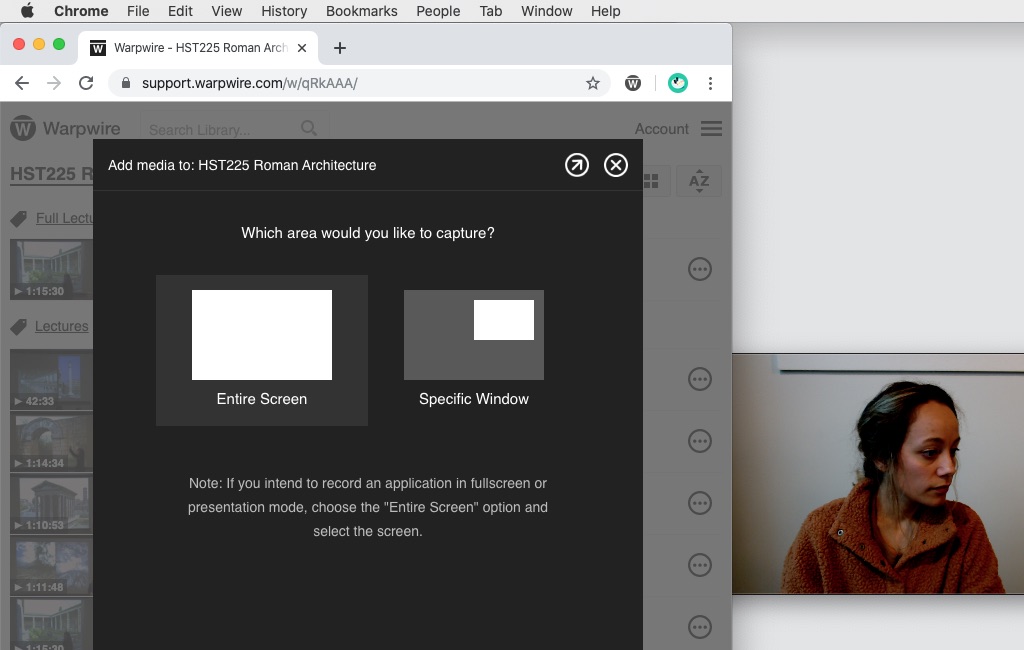 You'll now see the video preview for your new screen recording. After selecting the desired audio source, click the Video icon to begin recording.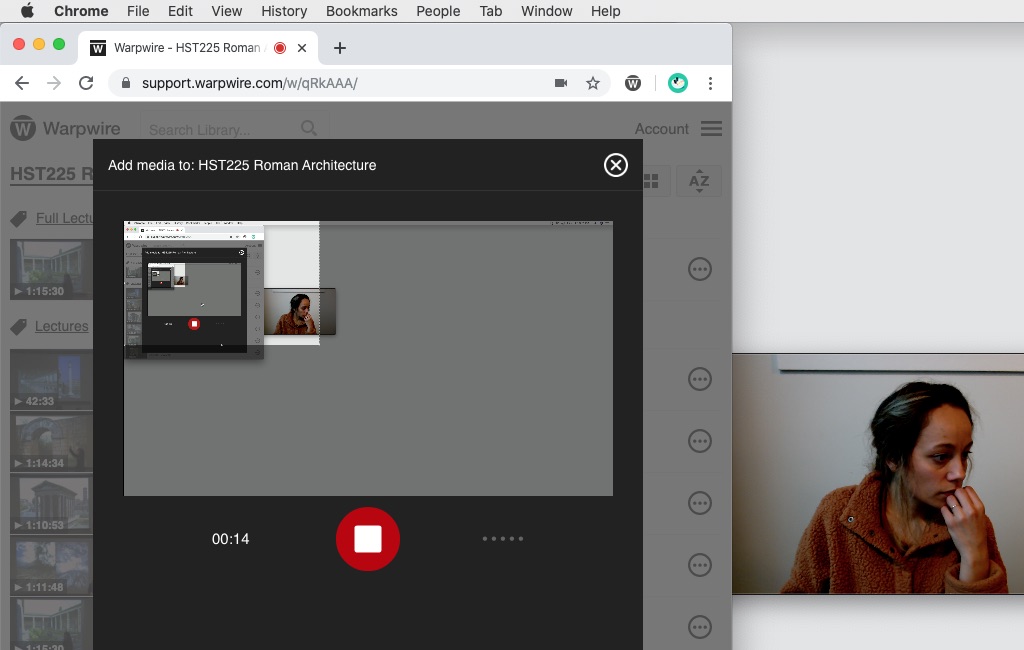 Navigate back to your presentation, and go through it until you are ready to end the recording.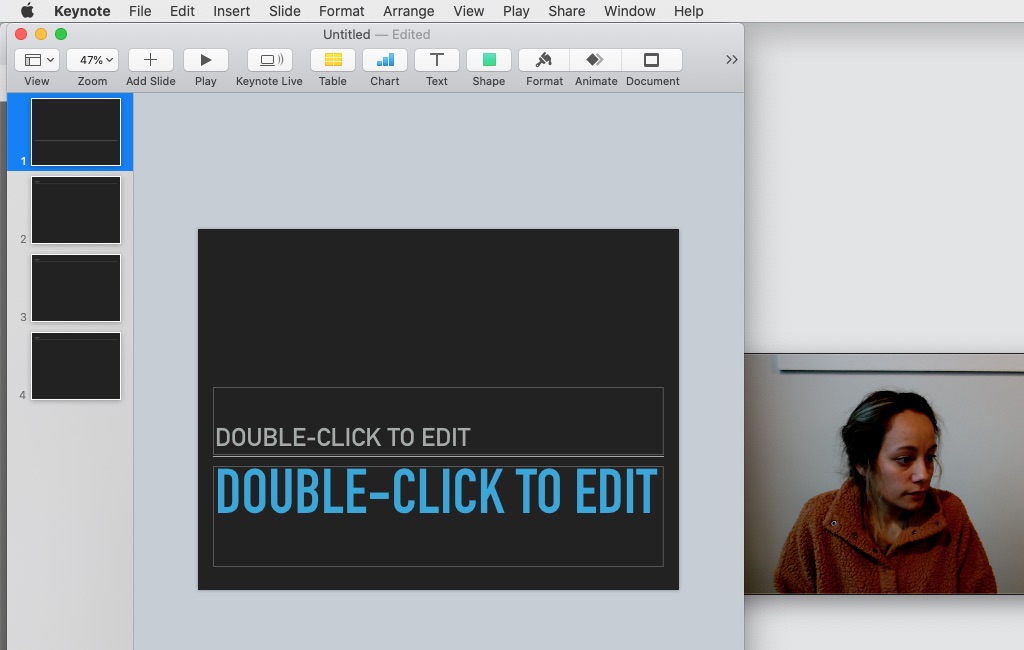 When you're done with the content you want to record, navigate back to the Warpwire browser tab and click the red circle icon to end your recording.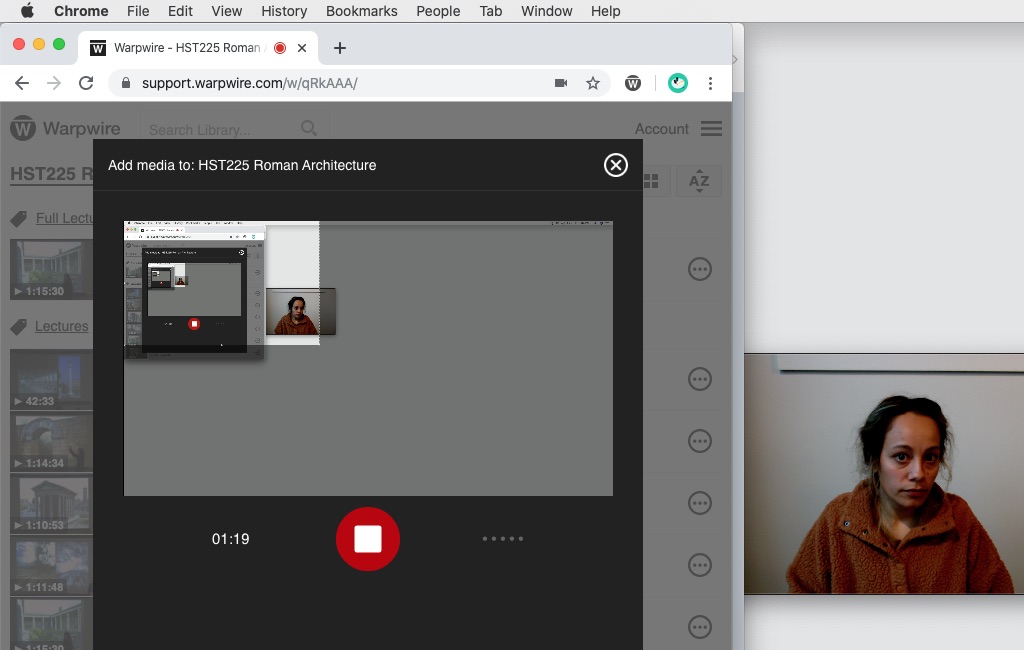 Your new screen recoding will save to the Media Library.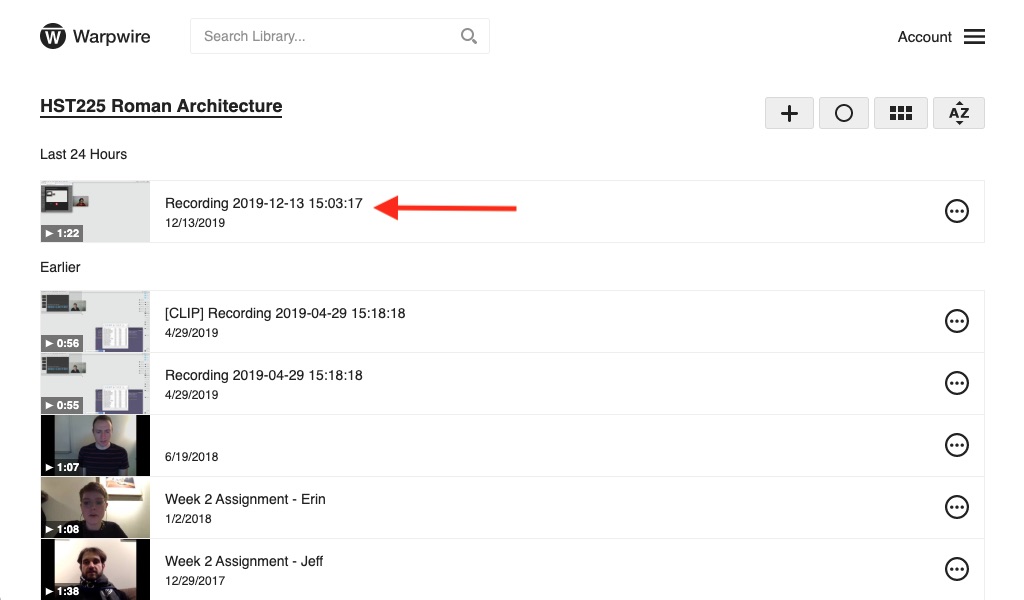 Once you've finished recording your screen, you may wish to clip the beginning and end of the recording so that it doesn't include footage of switching from the browser to content of your presentation, and then back to the browser to end the recording. You can achieve this by using Warpwire's Clipping tool.
Access the Media Settings for the recording by clicking the three dots icon to the right of the file name, then clicking "Settings."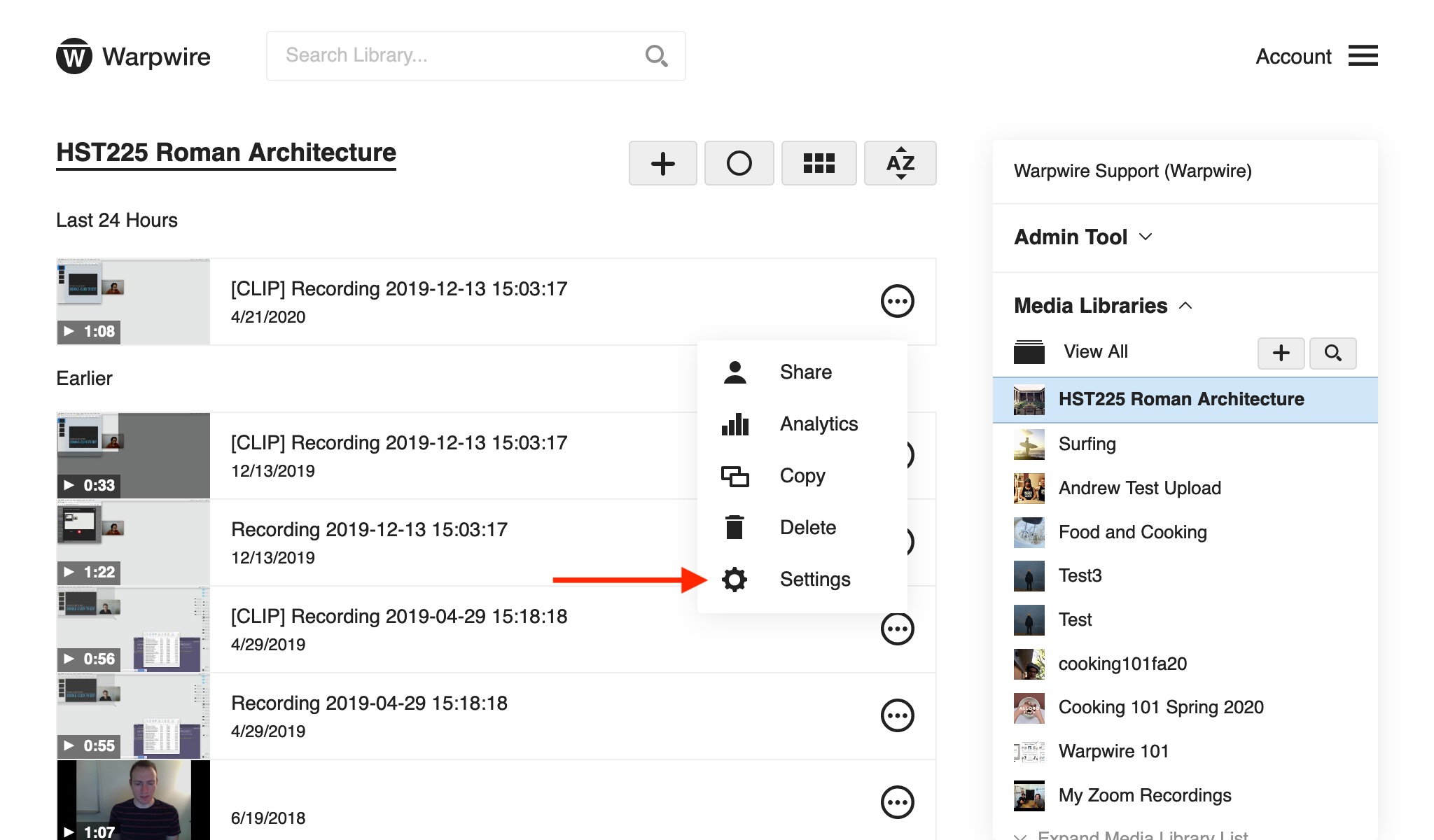 From the settings page, click the "Create Clip" link.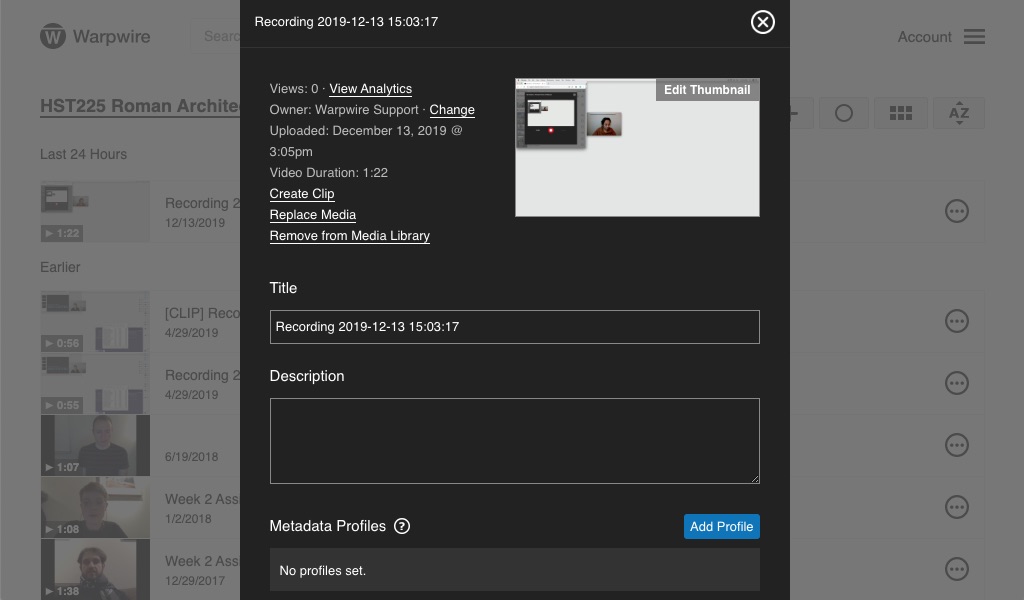 Now, drag along the timeline to highlight the part of the video you want to save as a clip, then click 'Create Clip.'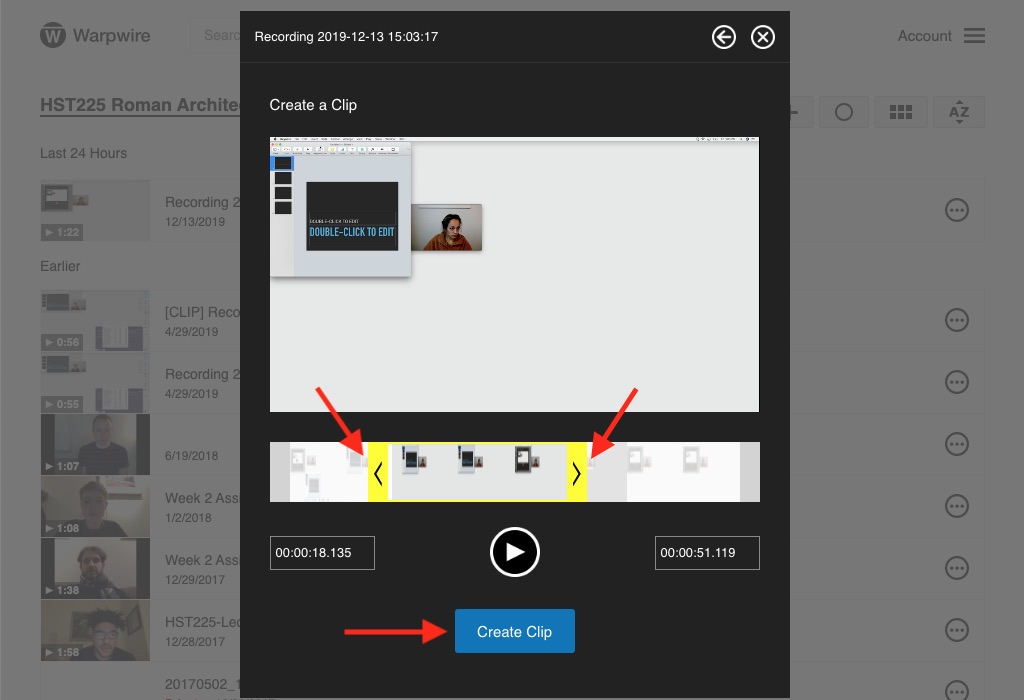 The new clip of your original screen recording will save to the Media Library. This final product can be embedded and shared with your students.