Please note: This Support Guide is about Warpwire's legacy Camera Capture tool. For multi-source capture and better reliability, we recommend users switching to the Multi-Source Capture tool.
Warpwire provides modern HTML5-based video and audio capture from all browsers that support it. For this reason, we recommend recording in Google Chrome, Mozilla Firefox or Opera, if available.
To capture video or audio directly from the browser, begin by navigating to the Media Library you want your capture to live in. Then, click the plus (+) button at the top of the page.
Next, select "Camera Capture" from the menu to begin the capture process.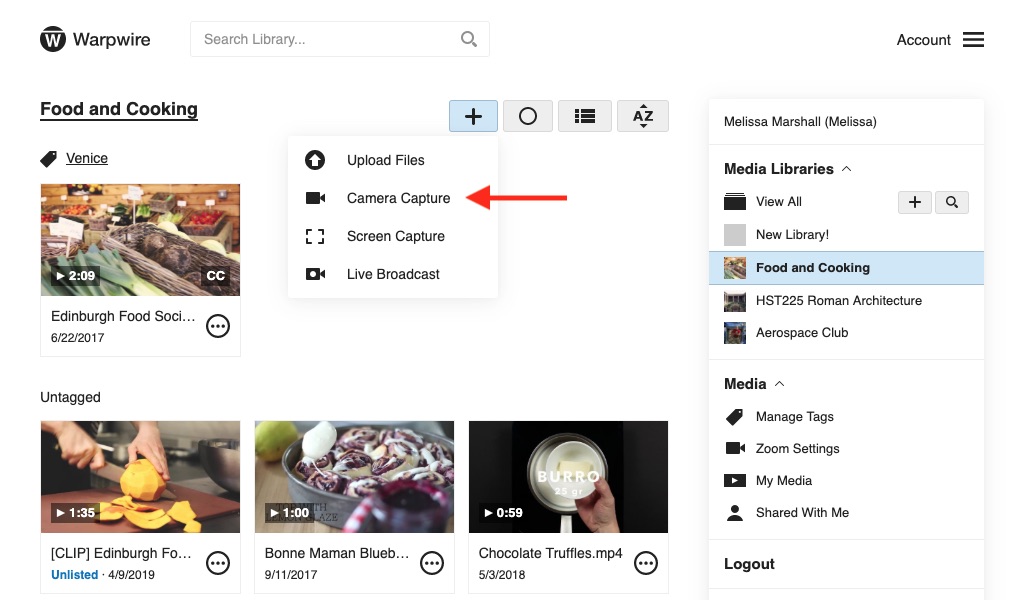 Depending on your browser, you may have to explicitly allow your camera and microphone to be used.
Below is a screenshot showing this process in Google Chrome: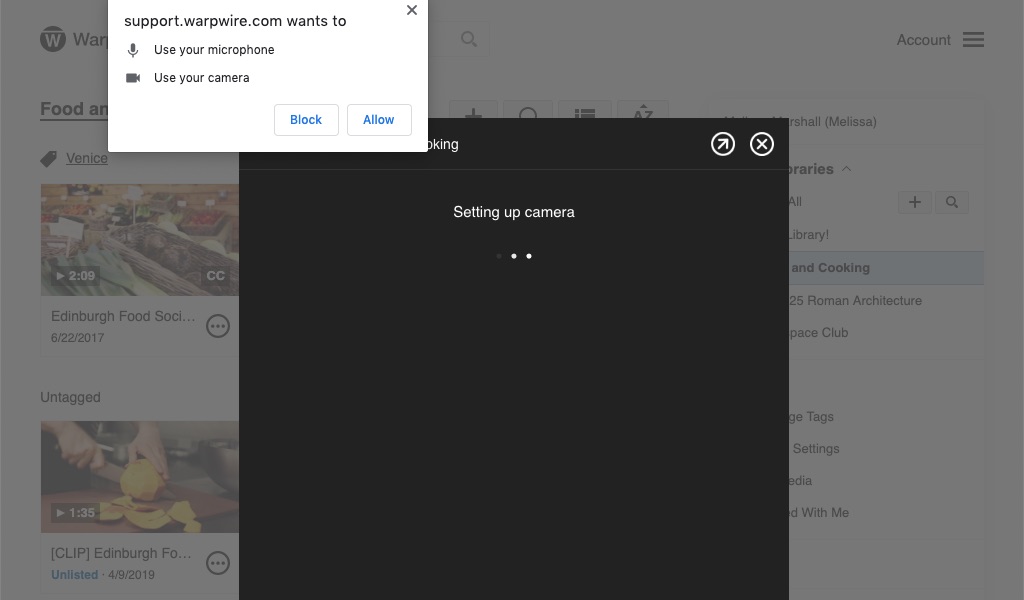 and Mozilla Firefox: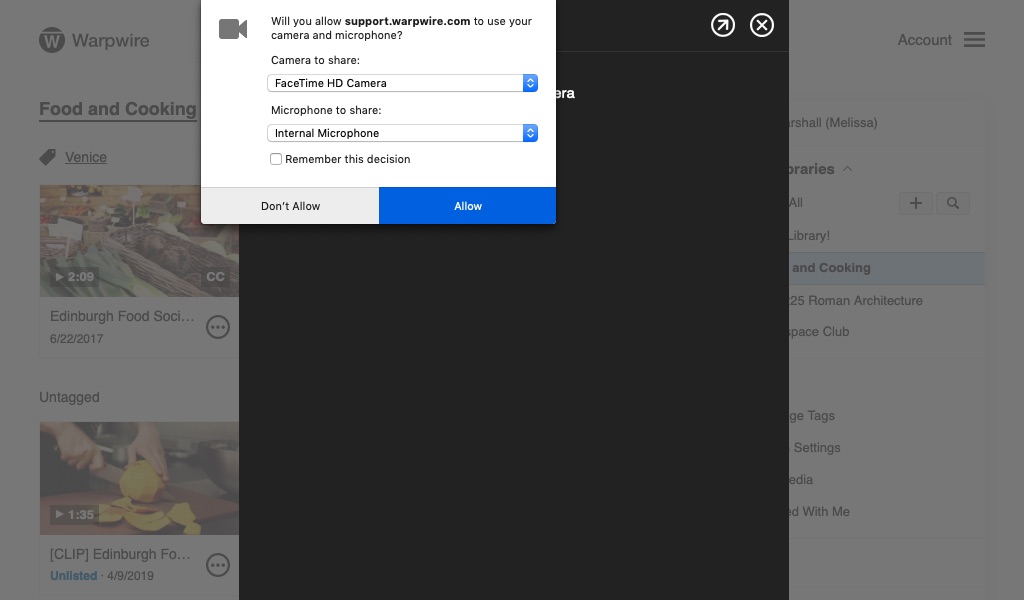 If you want to use an external camera or microphone, you can select it via the drop-down menus if they are connected and turned on. You can also select the recording quality for your video.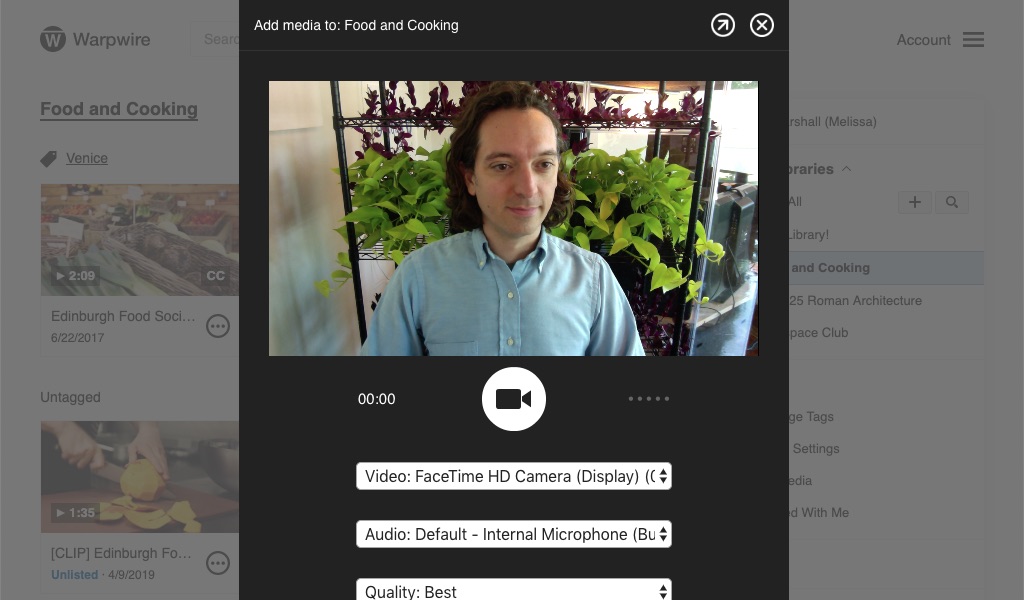 When the desired camera and microphone are selected, click the round video camera button

to begin recording. To record audio-only, select "Video: None" in the video drop-down.
The button will turn red, indicating that your video or audio is being recorded. On either side of the button, you will find the duration of your recording and microphone input level indicator. Click the button again to stop recording

.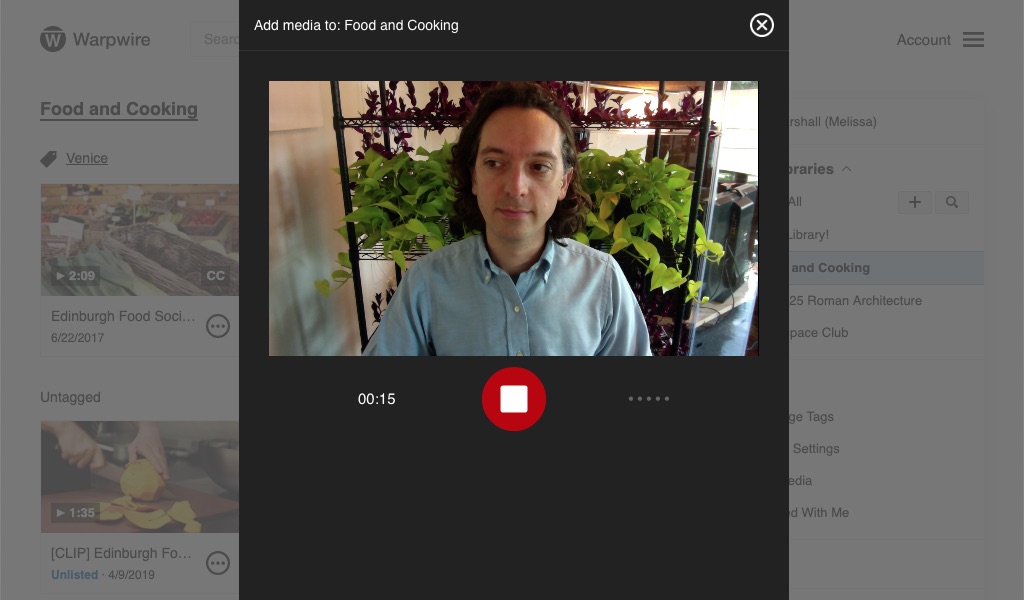 You will now be given the opportunity to name your recording. Once named, click "Confirm" to save the video or audio to your previously selected Media Library.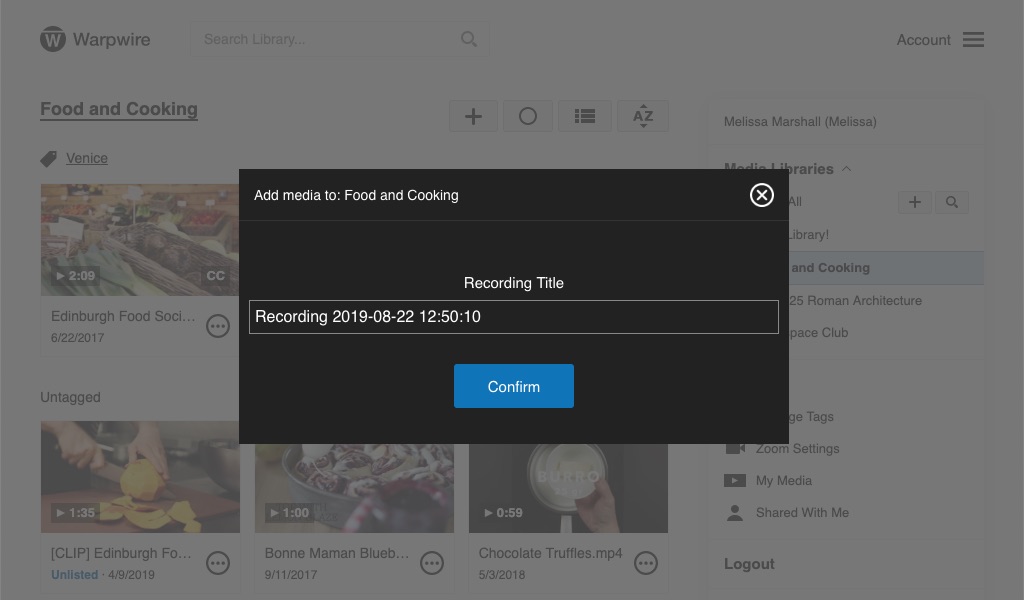 You should see your newly named asset appear in the list of Media Library assets. It will first appear as "Queued." It may take a few minutes before the status changes to "In Progress" and is fully processed for viewing. The higher the resolution you selected at the time of recording, the longer processing will take.
See also: Capture from a mobile device and Screen Capture.