Watch a video on video playback or follow the instructions below.
On a personal computer, if you hover over a playing video, a video progress bar will appear at the bottom. This is where you can navigate within the video and change settings.
The video progress bar shows where you are in playback. You can click anywhere on the bar to navigate to that point in the video. For videos longer than 10 seconds, a thumbnail will appear, giving you a clearer picture of where you're navigating to. This makes "fast forwarding" and "rewinding" simple.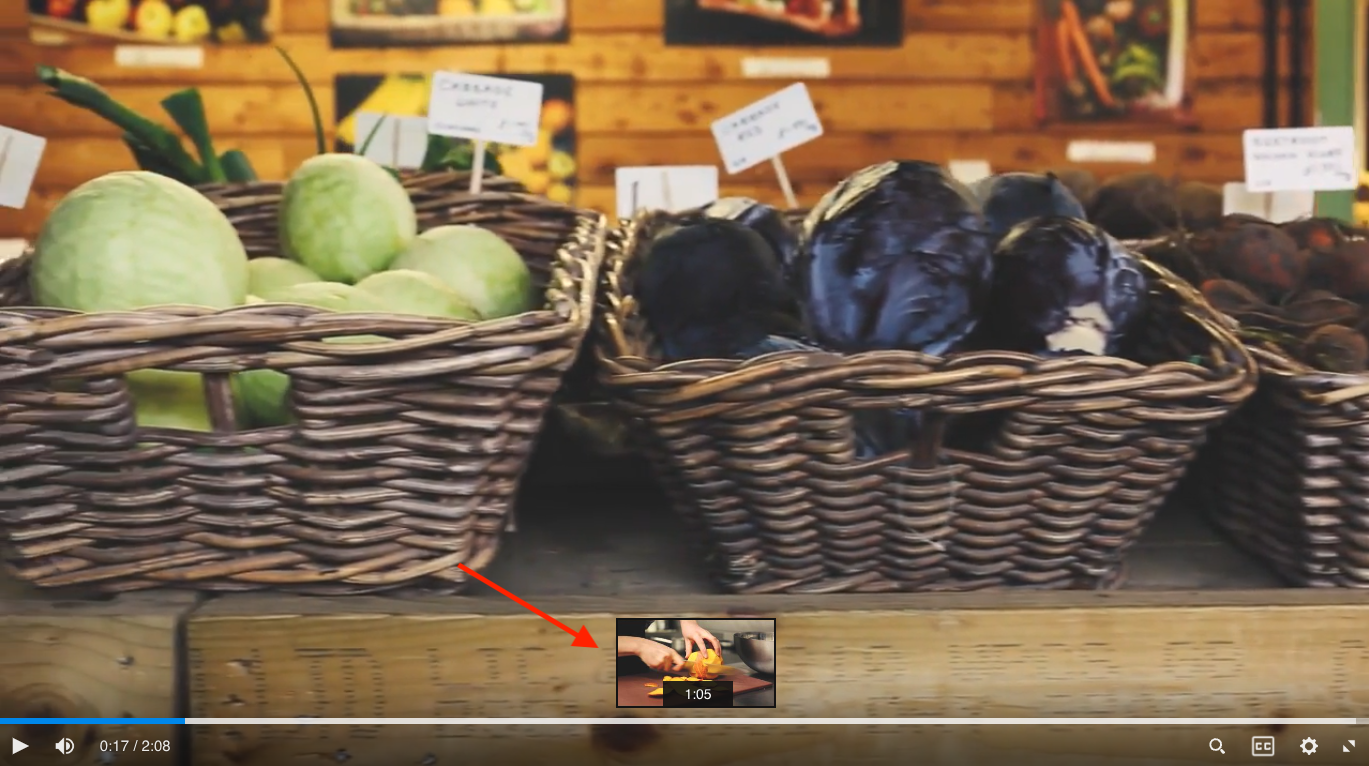 To the left of the video progress bar is the volume slider. You can drag it up and down to adjust video volume, or use your keyboard or mobile device volume buttons.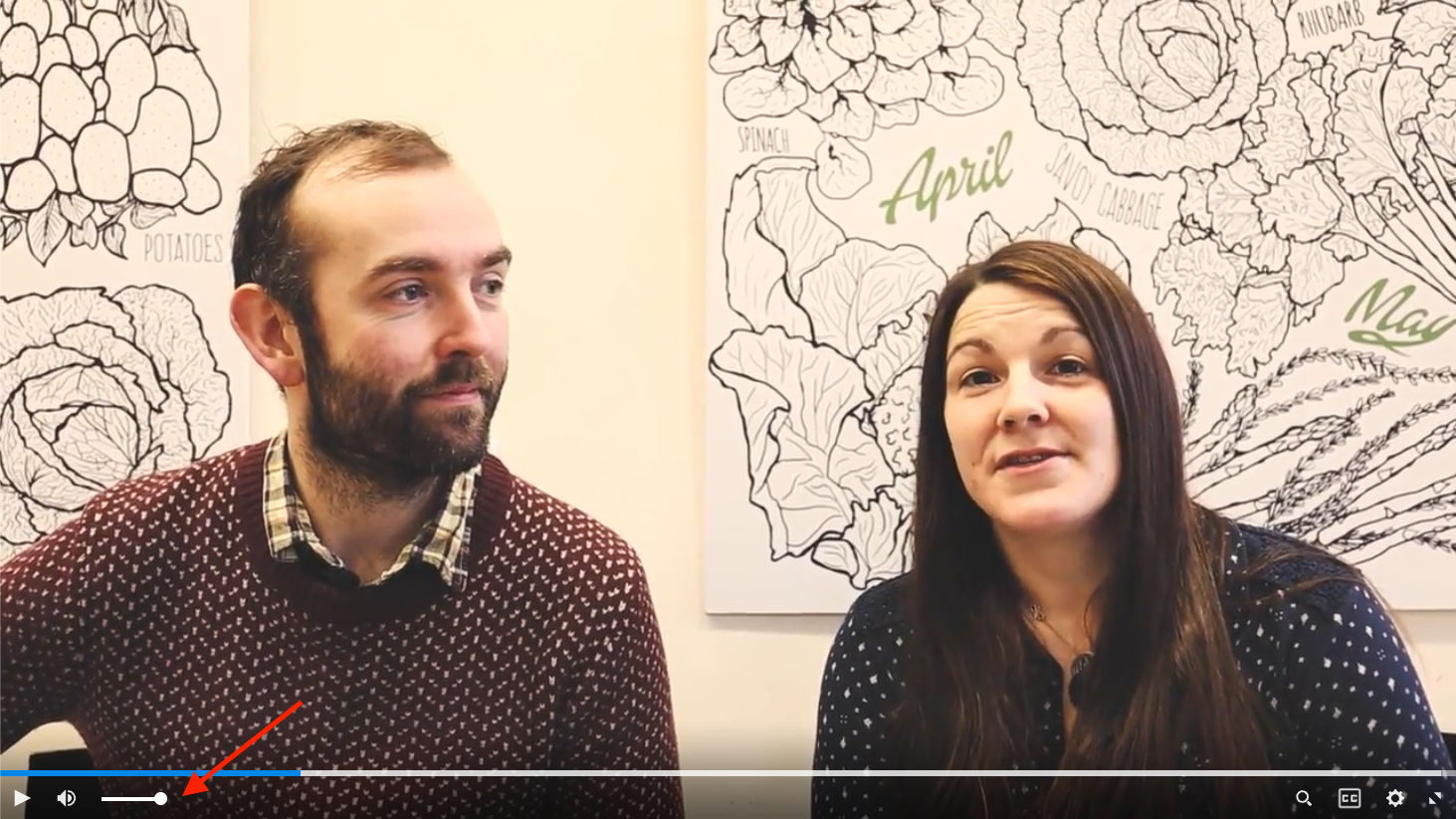 If there are closed captions attached to the video you are watching, you'll see a CC button to the right of the video progress bar. If you click on the CC button, you'll be able to select the caption file you want to display.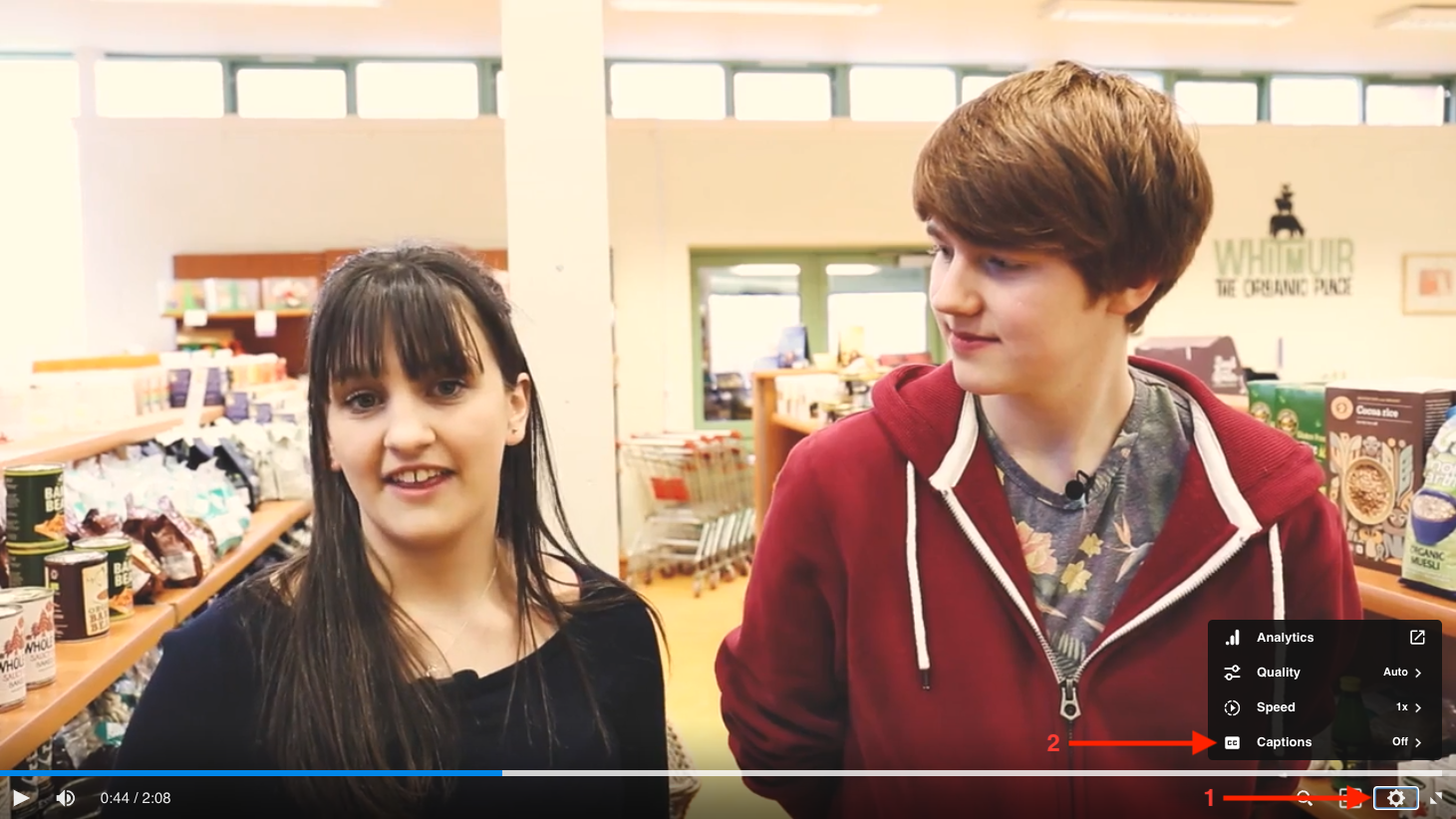 If you click the small arrow next to a given caption file, you'll have the option of downloading the caption file or the transcript to your device.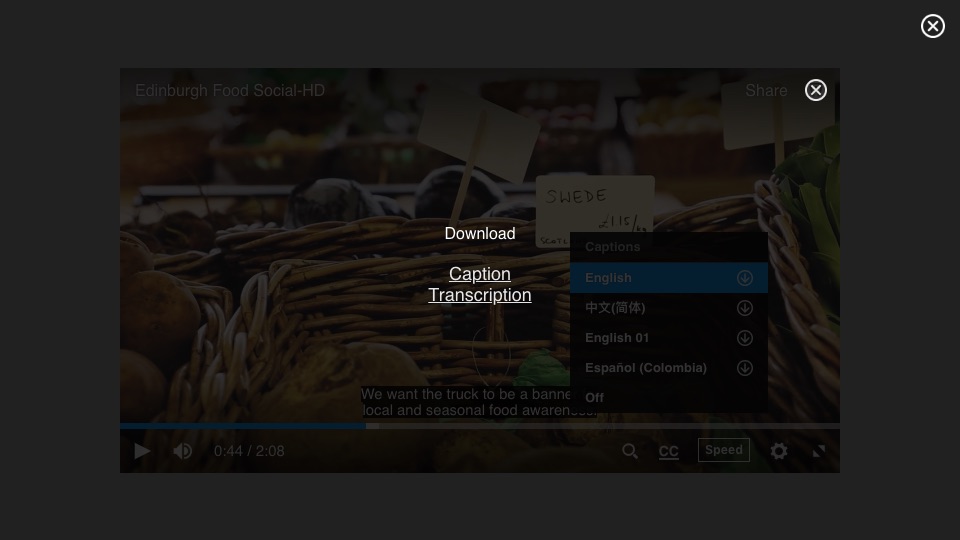 To the left of the CC button is the caption search button, a magnifying glass icon. Click it to search the caption file. Your results will be displayed, showing a thumbnail and the caption line. Click to navigate to that part of the video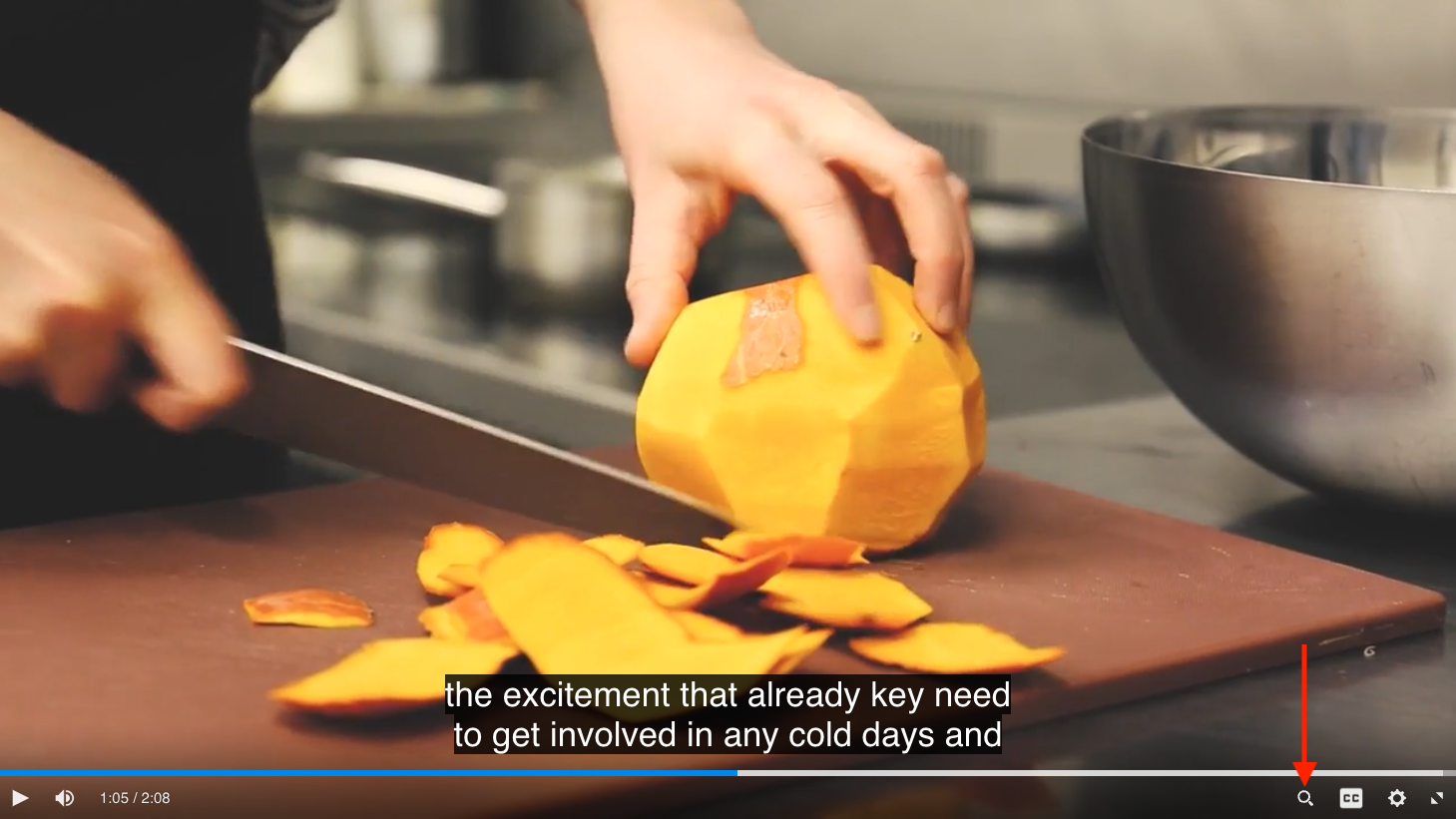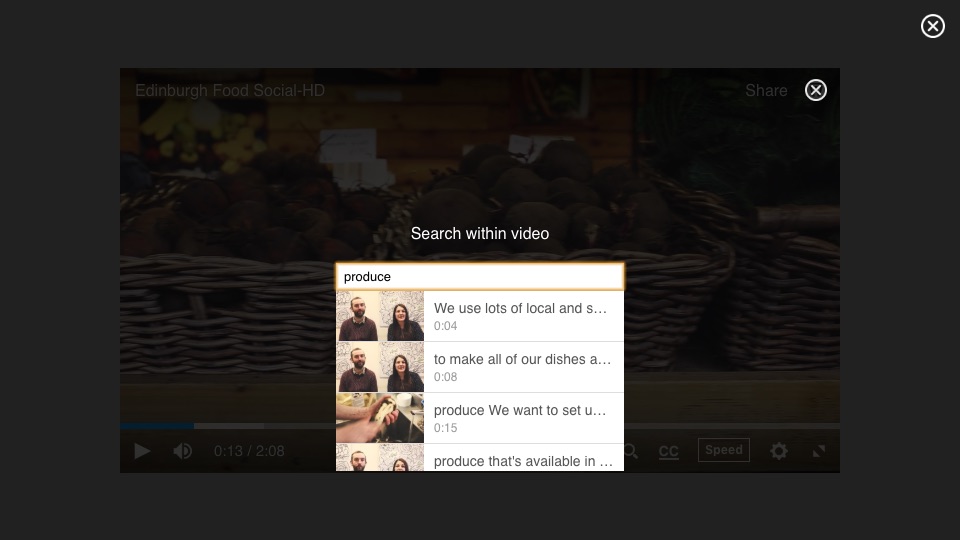 To the right of the CC button, the "Speed" button allows you to choose playback speed. Select from .25x, .5x, .75x, 1x, 1.25x, 1.5x, 2x speeds.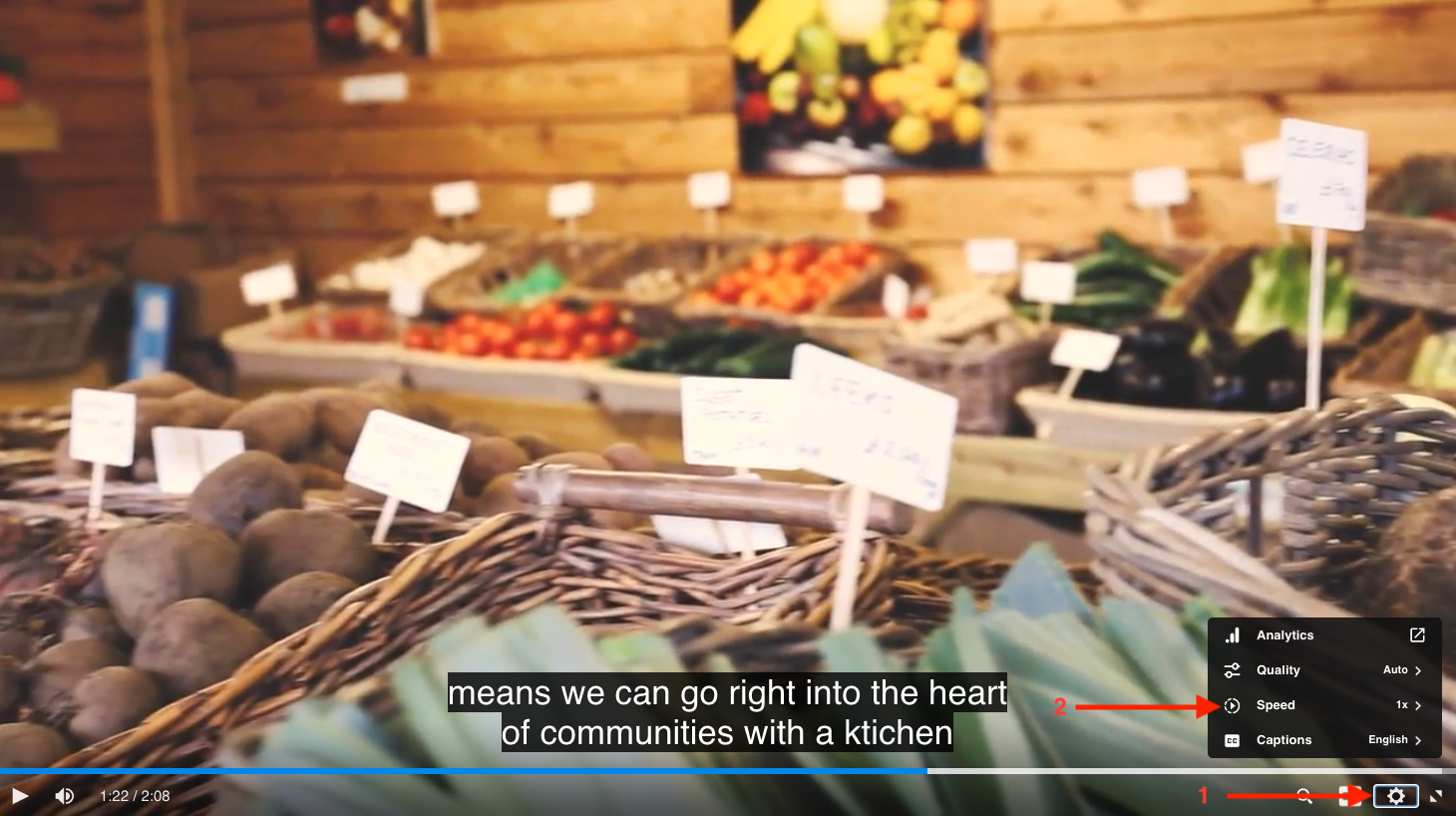 The gear button on the right of the video progress bar allows you to choose playback quality that best matches your available bandwidth. By default, the quality is set to "Auto" and will adjust automatically based on available bandwidth.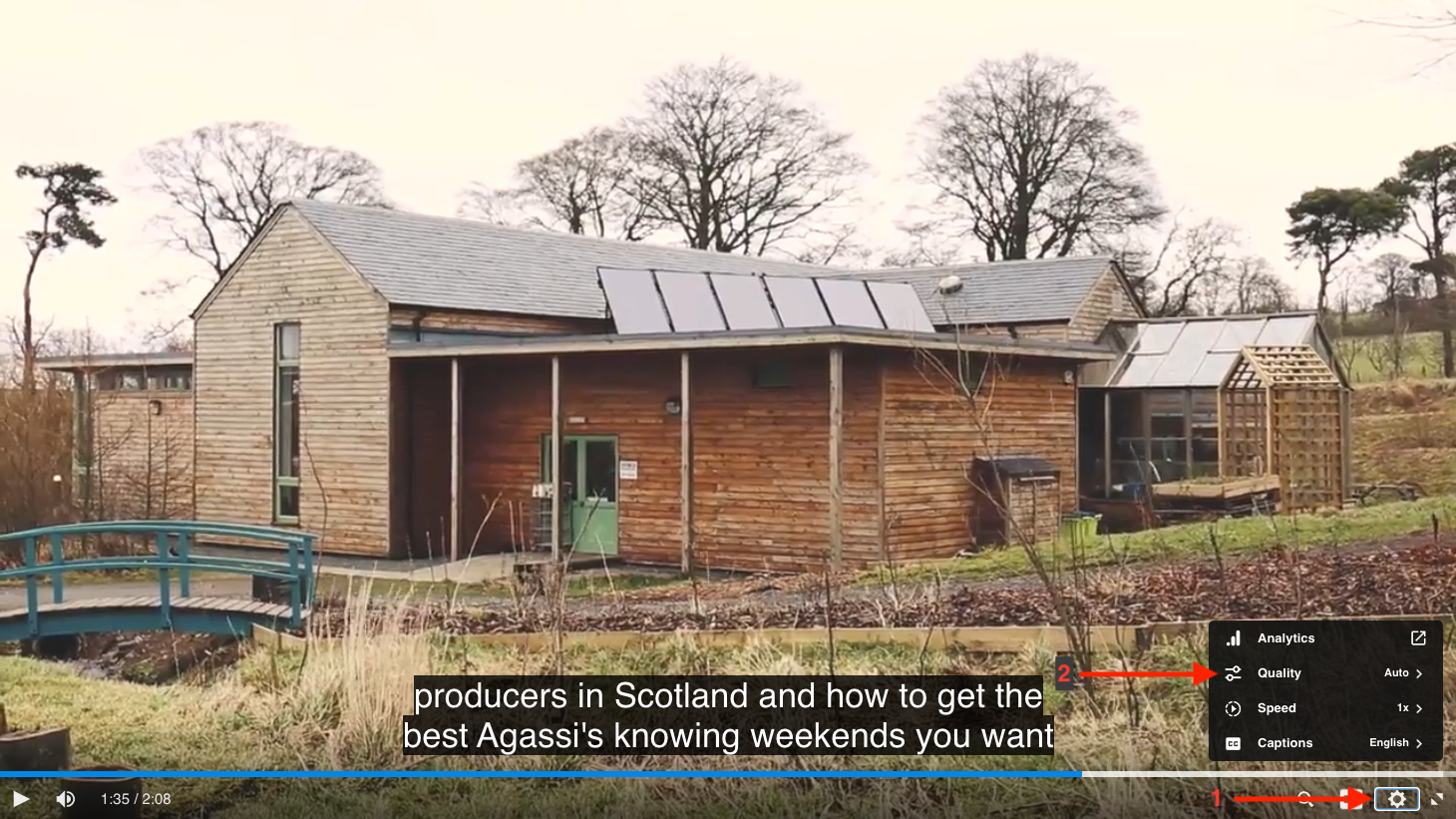 Next to the quality levels, if downloading is allowed for that video, you'll see a downward pointing arrow. Click the arrow to download the video file directly to your device.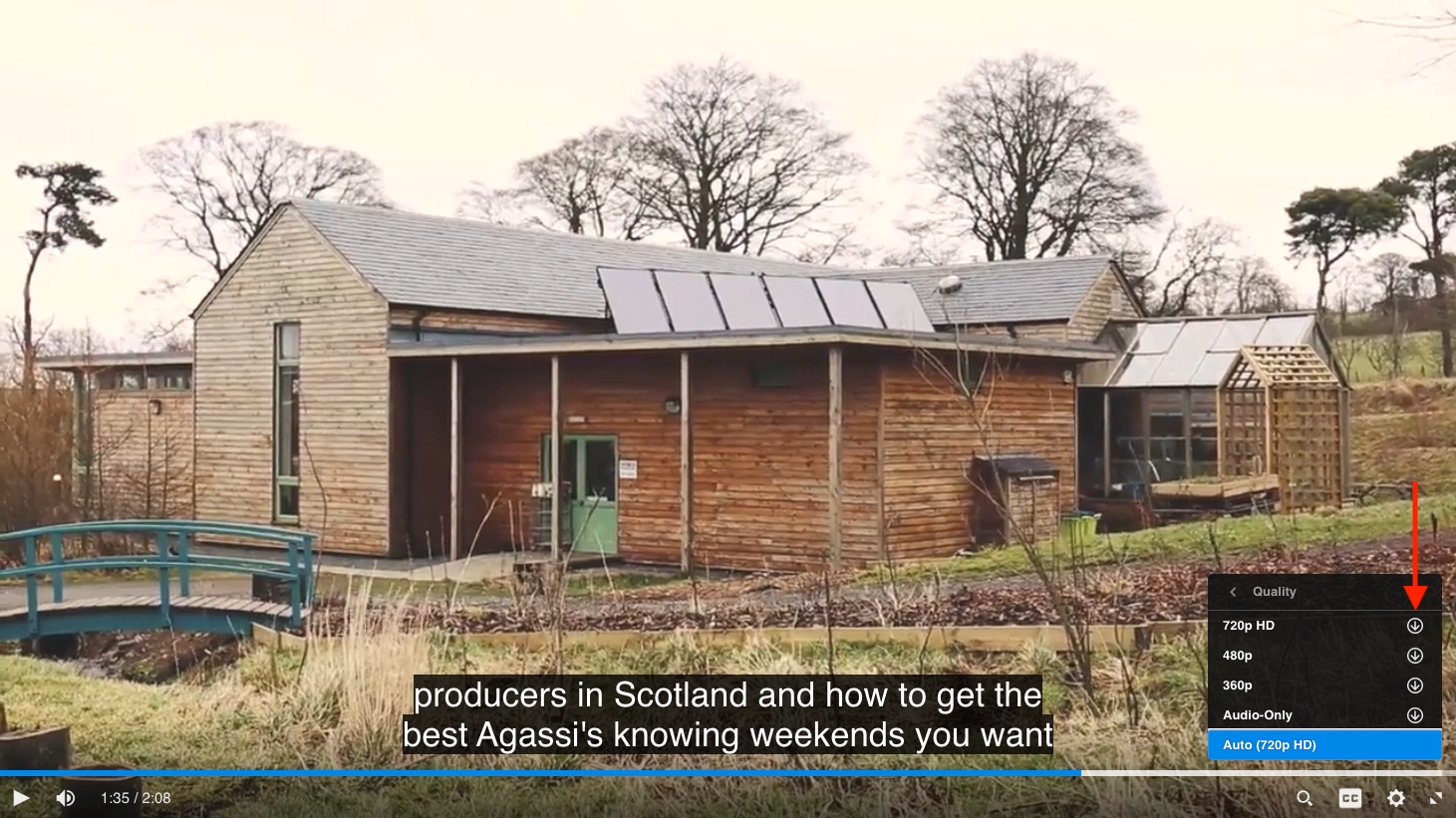 Finally, on the far right of the video progress bar, is the "Fullscreen" button (a diagonal arrow). Clicking this button will expand your video to the full width of your screen, obscuring other windows and applications. Hit the escape key, or click on the "Fullscreen" button again to leave fullscreen mode.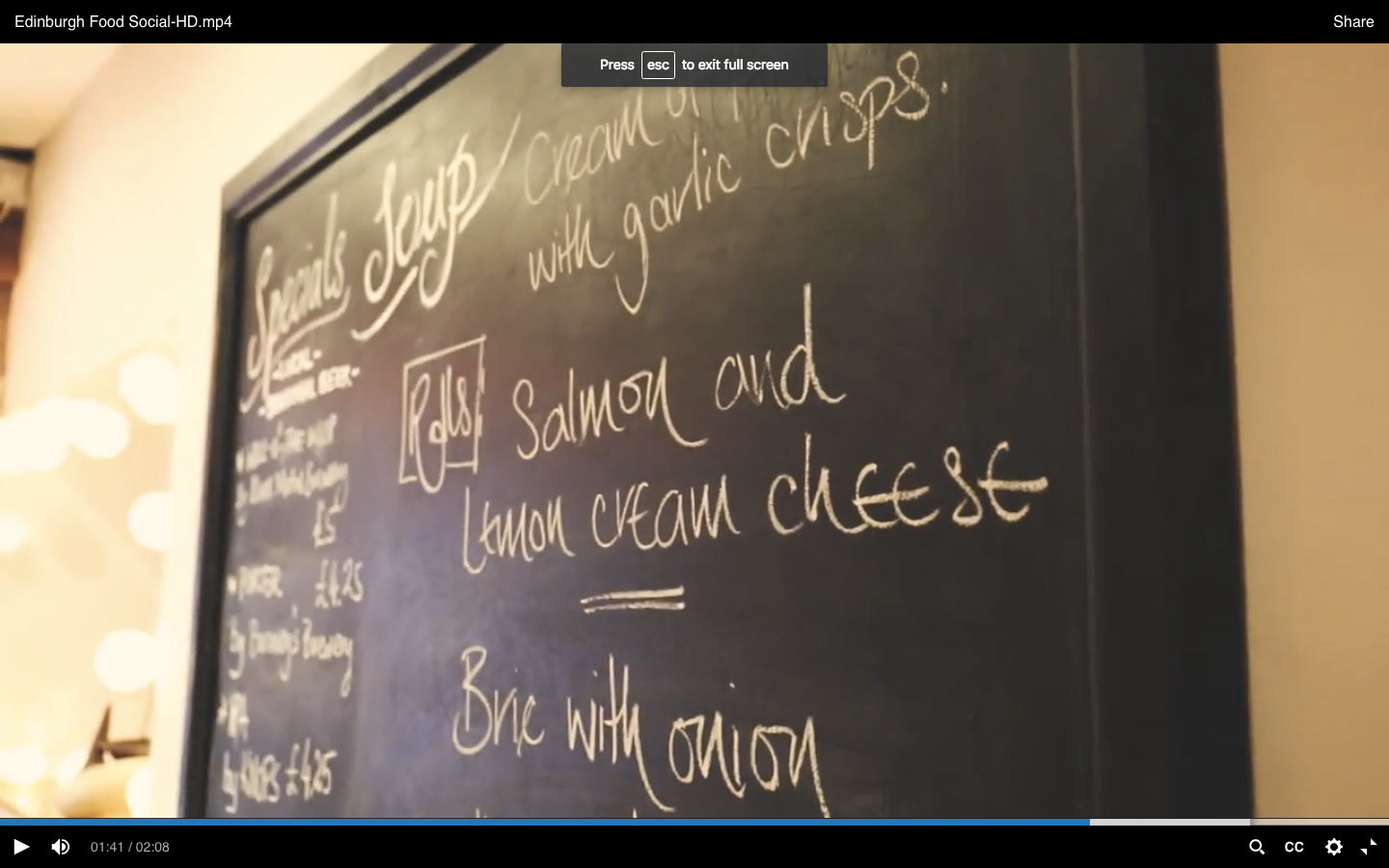 Related: Video Player Keyboard Shortcuts