Watch a video on Account-level Tagging options or follow the instructions below.
To look at all Tags, click on your name in the upper-right of the window. Select "Manage Tags" from the dropdown menu.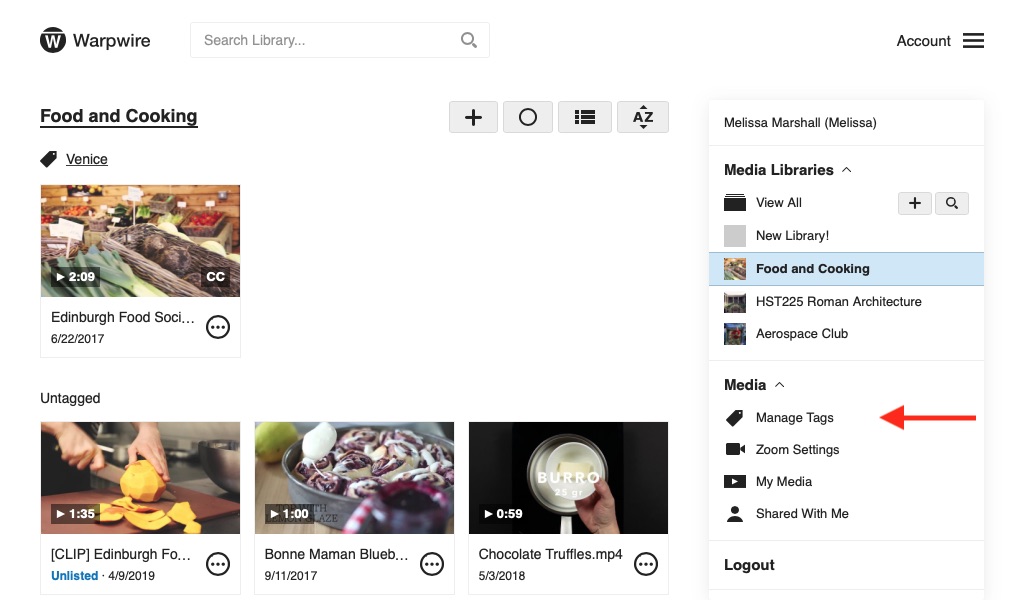 The Manage Tags page lists all Tags you've created. You can scroll through all of the Tags (they're in alphabetical order), or use the search box to find a particular Tag.
To edit a Tag, click "Edit." Then, you'll be able to edit the Tag's name, or delete the Tag.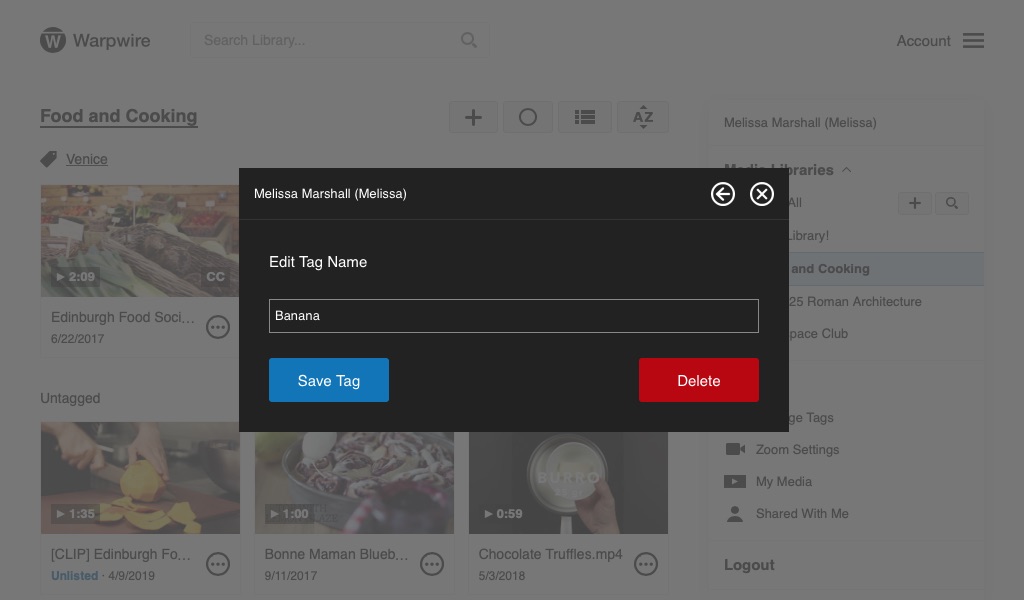 Finally, you'll see a message verifying your edit.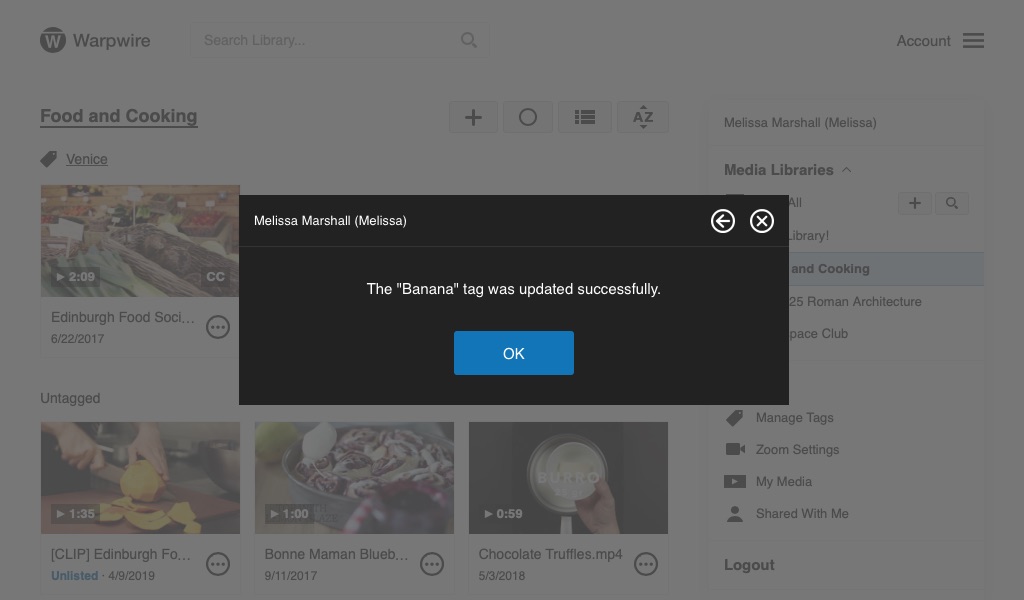 From the Manage Tags page, you can also globally delete a Tag. This will remove the Tag from your account and remove it from any and all associated files.
To delete a Tag, click "Edit." Then click "Delete."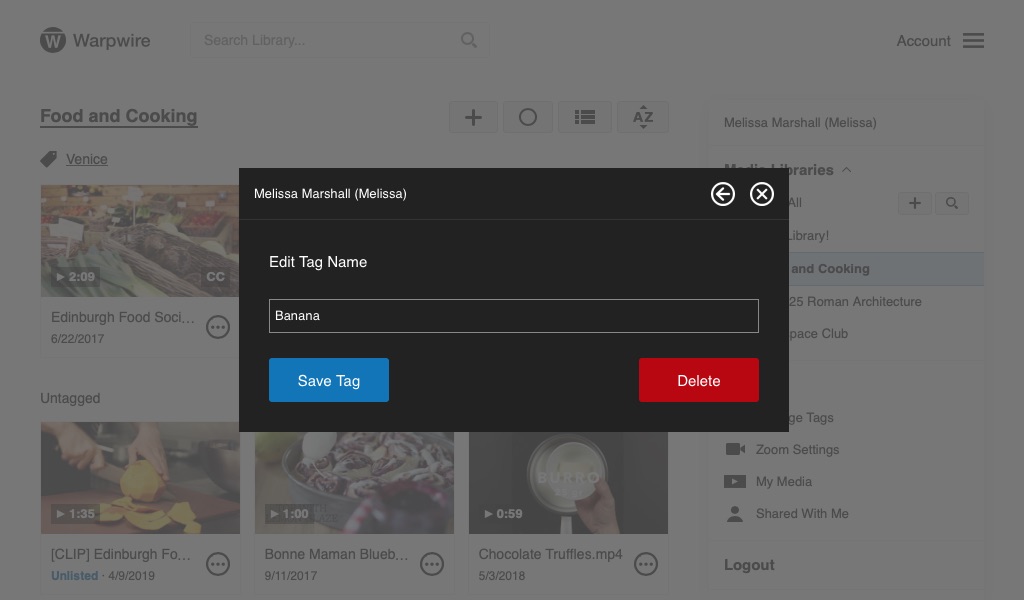 Click "OK" to verify your choice.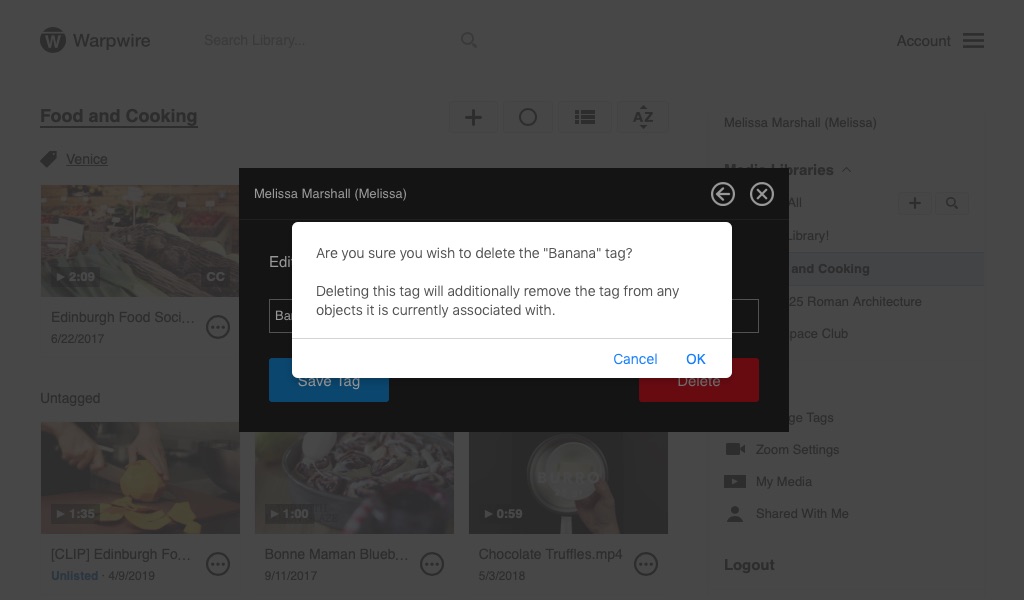 See also: Create, Apply, and Remove tags form your Media, Share Tagged Media Playlist, Sort Media Library View by Tag.