You can use the Tagging feature to share a playlist of assets within a Media Library that have a particular Tag. Begin by navigating to a Media Library, then click the sort button (AZ) and then click "Tags."
The Media Library will now be sorted based on Tag.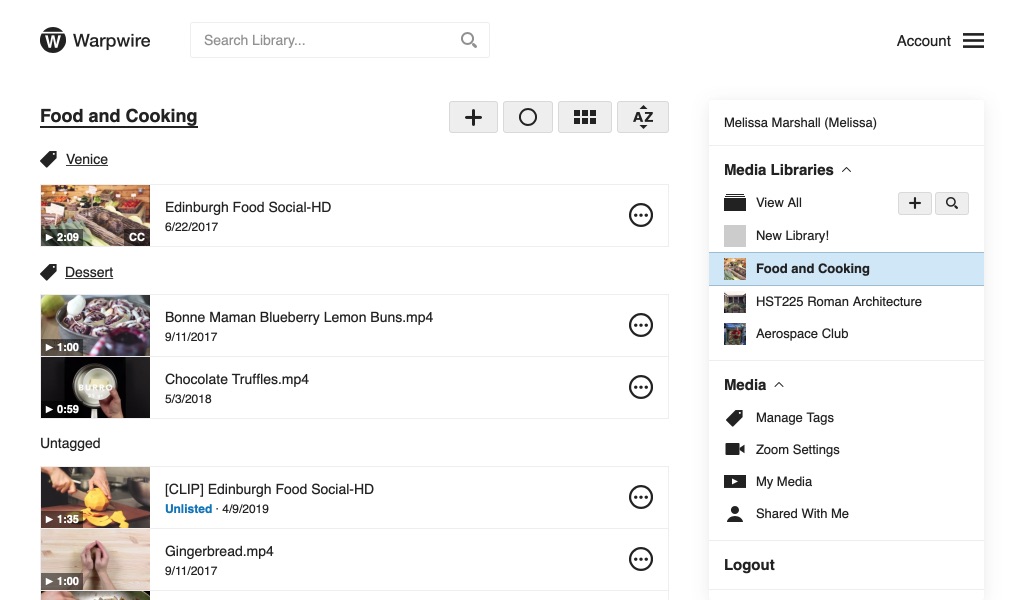 Click on the Tag you want to share as a playlist. This will open a window with several sharing options for the Tagged Playlist.
Just copy and share/embed the Share Link or Embed Code, and users with permission will see a playlist comprised of all Tagged items. If the user is not logged in, they will need to log in to view the Tagged Playlist, unless the assets are shared publicly.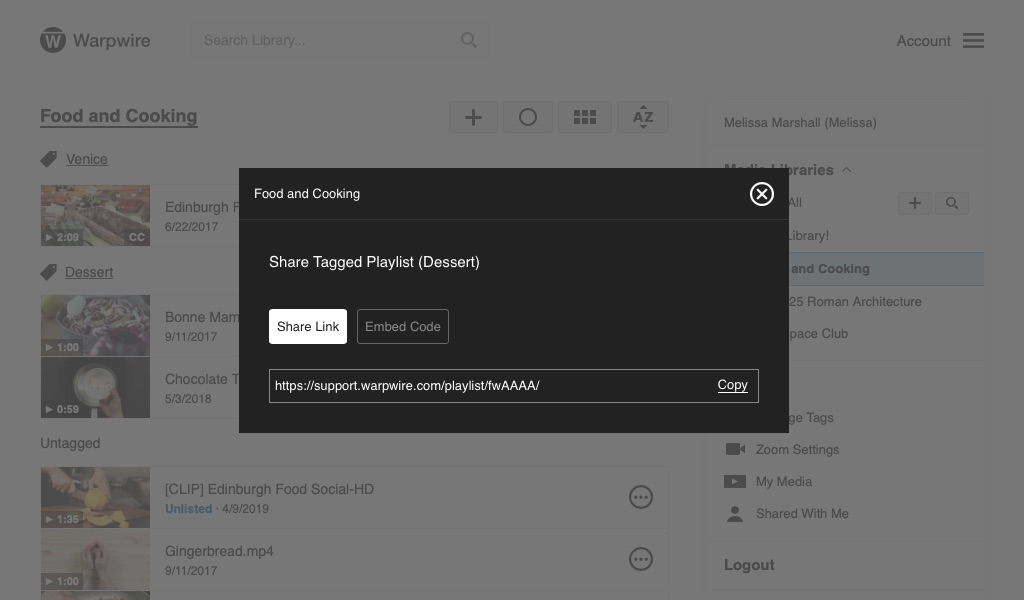 Below, see the playlist for the "Dessert" Tag within the 'Food and Cooking' Media Library.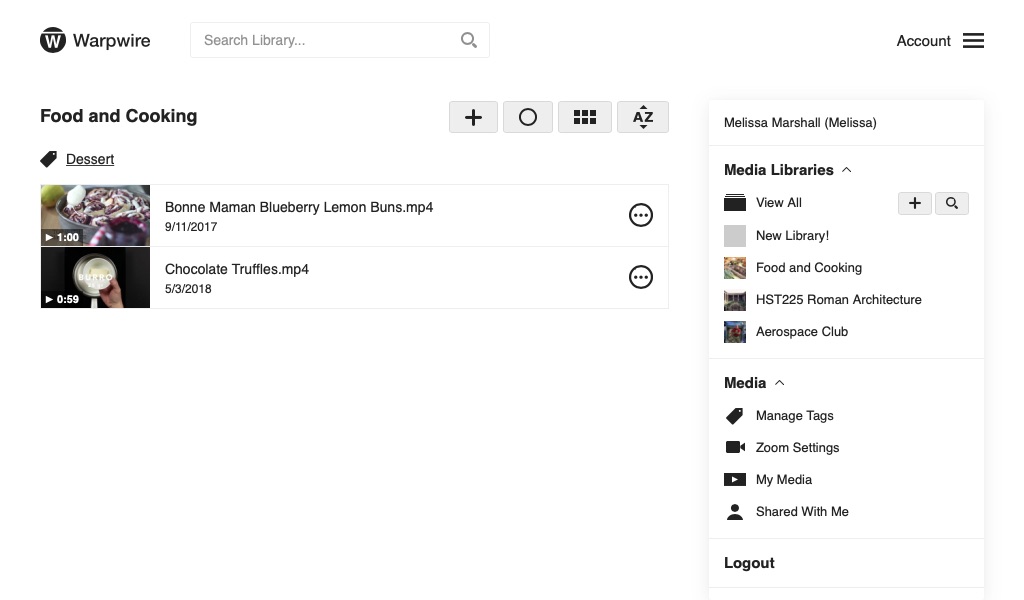 Files can be uploaded directly to the Tagged Media Playlist. Any file uploaded to a Tagged Media Playlist will automatically be Tagged with the Tag associated with the Tagged Media Playlist.
See also: Create, Apply, and Remove tags form your Media, Create, Edit and Delete Tags for your Account, Sort Media Library View by Tag.