To upload a file to your Warpwire Media Library, and then insert it, go to the desired area within Sakai (e.g. create an announcement, message, forum post, or assignment).
Within the text editor, click the Warpwire icon

.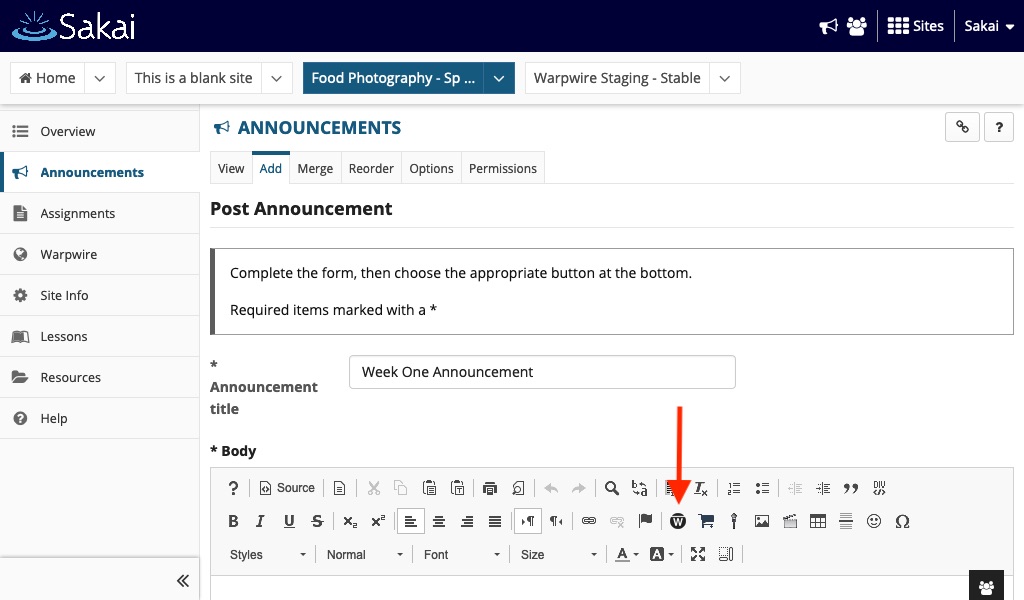 A Warpwire interface window will open as a popup, displaying the media within the Media Library for your course. This will pop window will allow you to choose and insert content directly into the editor.
Click the plus icon in the upper-right of the window and select "Upload files" form the drop down menu.
You'll now be able to use the file browser on your personal computer to navigate to the file(s) you'd like to upload. Find the file, select it, then click "Choose."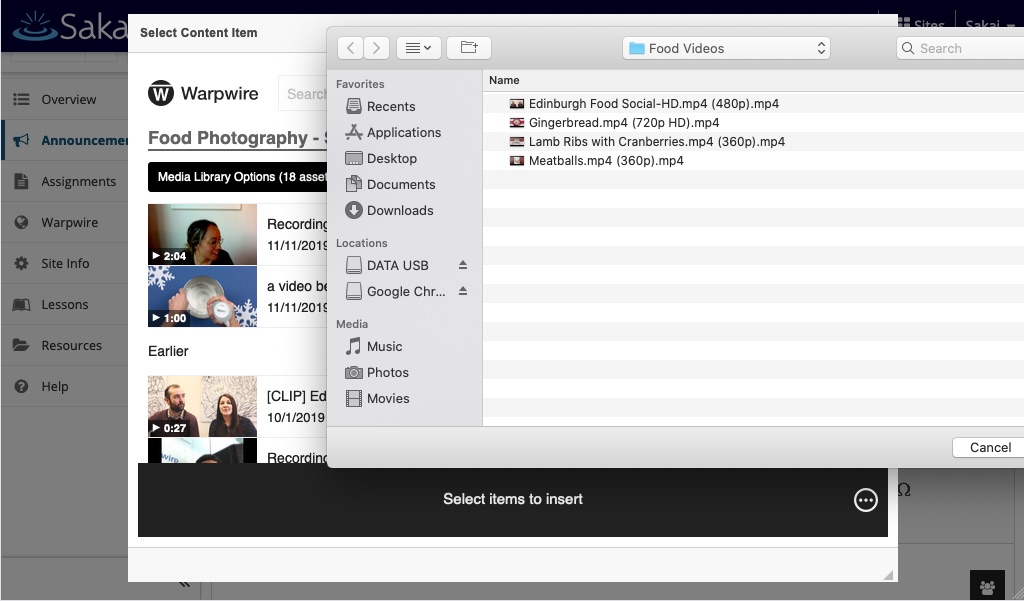 You'll now have a chance to edit the file's Title, and add a Description. When you're finished, click "Start Uploading."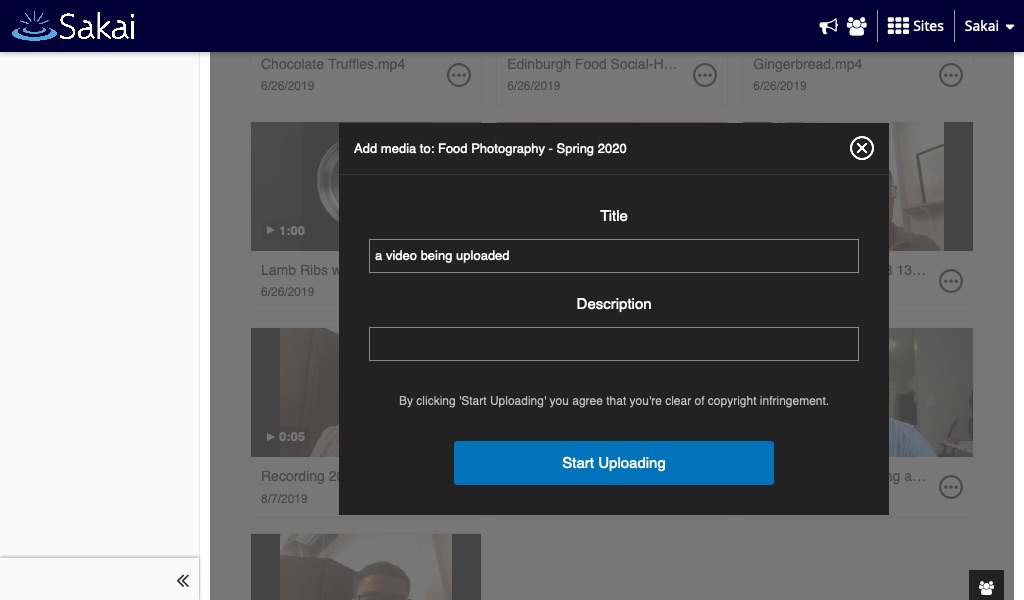 An upload progress bar will be visible as your file uploads. Once the file has uploaded and processed, it will appear in the list of media files in your course Media Library.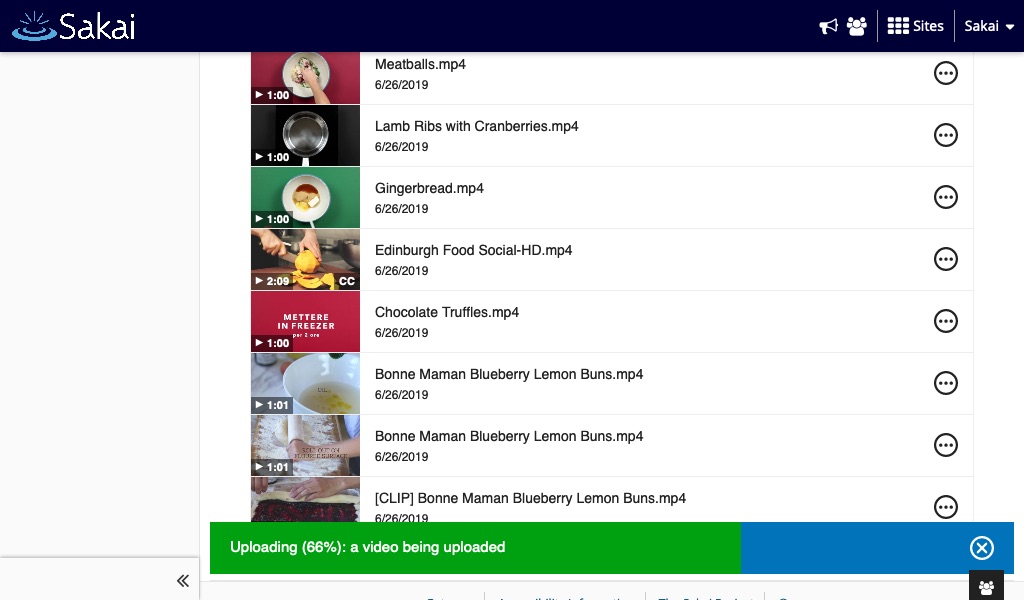 To insert your newly uploaded file into a Sakai text box, click the filename once — the small circle should turn green

, indicating that file has been selected. Click "Insert 1 item."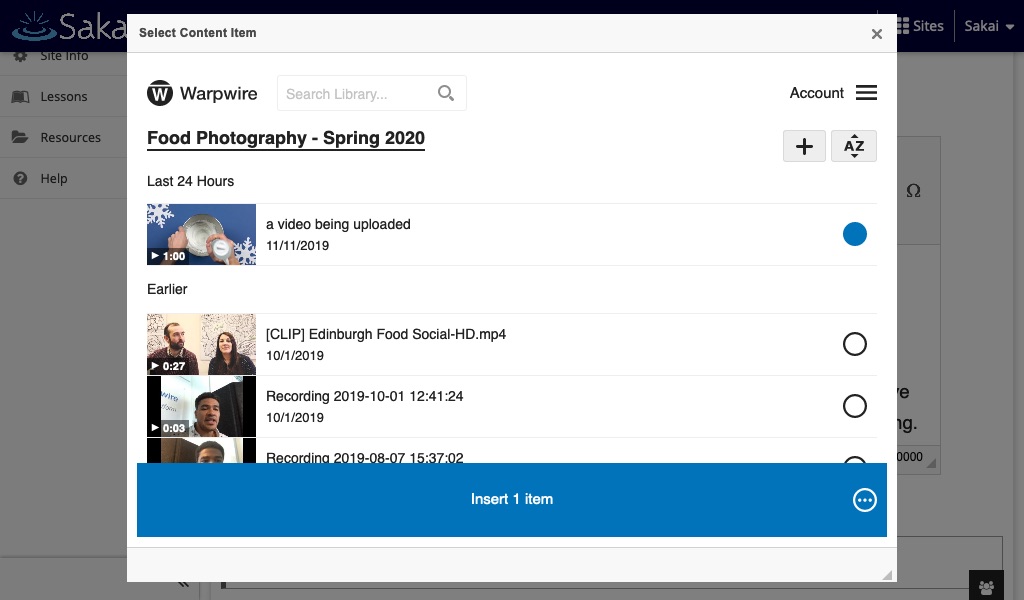 Your file will appear in the text editor as a thumbnail. You can now type around it, insert additional files, add links — anything the text editor allows.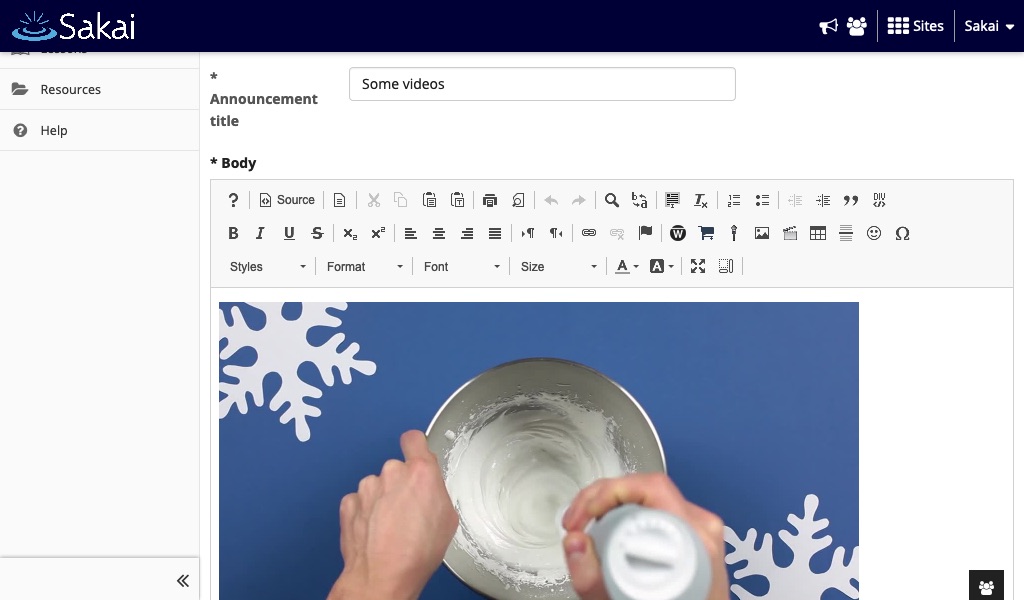 Below is a preview of what an inserted image looks like once posted. While the thumbnail remains small during editing, when you post your message, all media assets will display either at their true size, or adjusted to fit the maximum page/post width.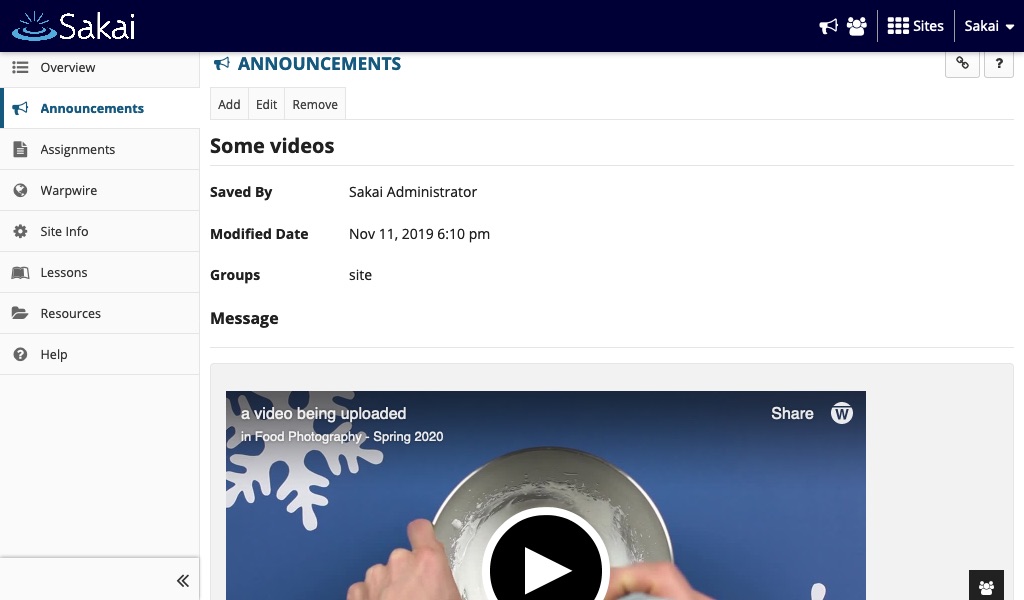 See also: Capture and Insert Media.