When you share a media file, there are several options.
The first, and simplest, is to simply copy and send a Share Link to those you want to share with. They'll be able to click the link, or paste it into the navigation bar of any major web browser, to view or listen to the file, if they have been granted access.
If you send the Share Link to someone who has not been granted access to the file, they won't be able to view it. They'll see a locked file or blurry image. To view the secured file, Users will need to log in via their institutional Single Sign-On account, and have permission to view that file. Be sure to give them access before sending a Share Link.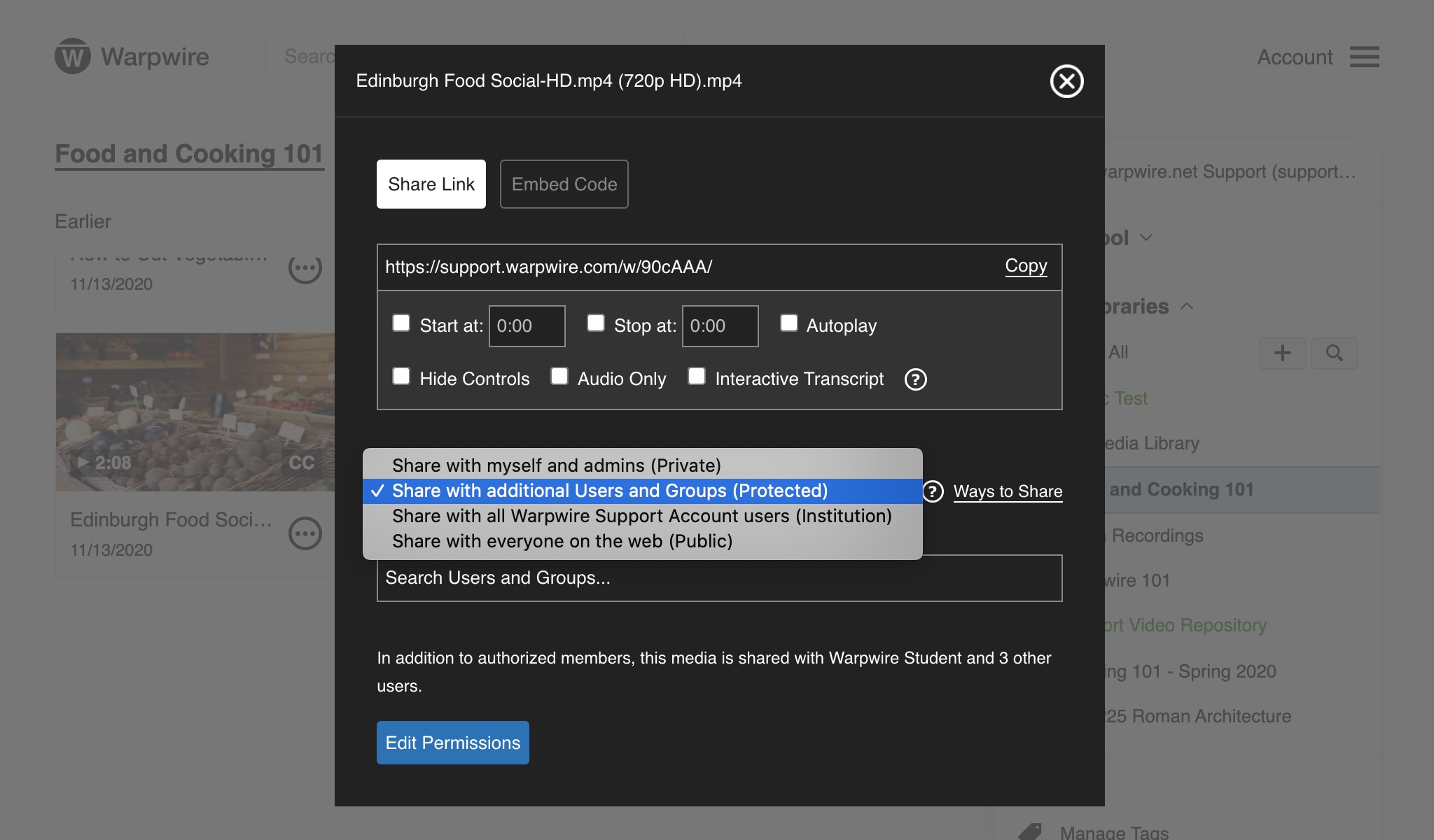 You can also use the Embed Code to embed the media file on an external website. It will work anywhere that supports the HTML iframe tag.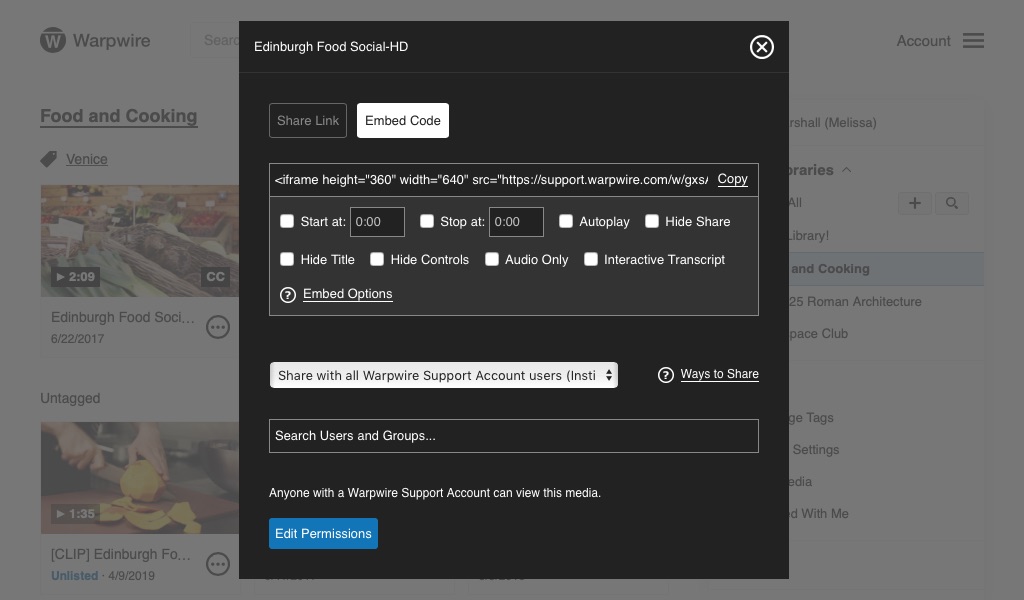 Read more about customizing your embedded videos here.
Up Next: Share only with admins (private videos).