Select "Search by Group" from the drop down menu in the upper-right of the screen. This page allows institutional admins to browse and search through all groups at their institution, and to sort results by group name or group ID using the column headers.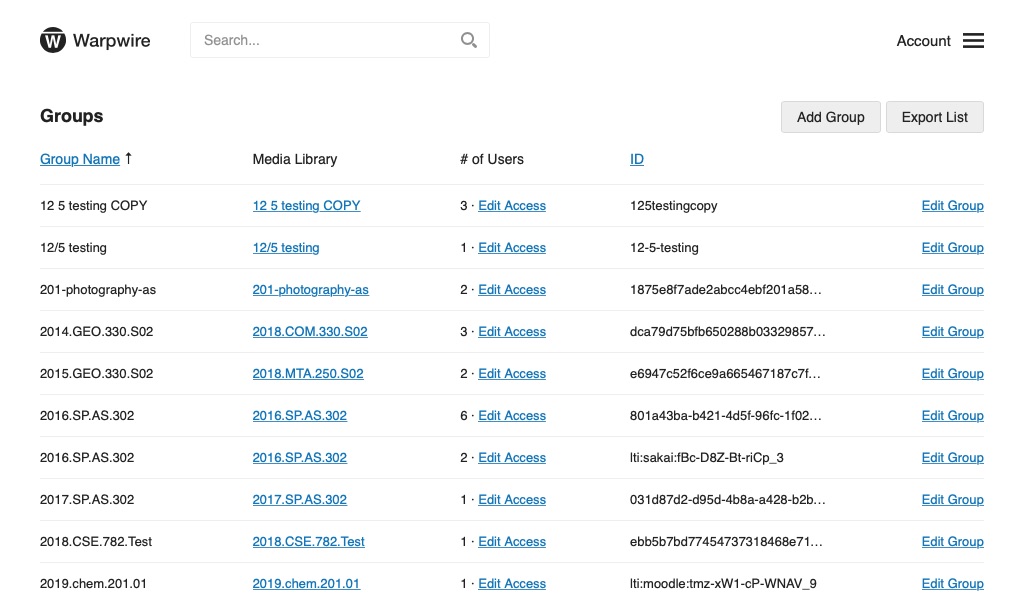 You can use the search box at the top of the page to quickly find groups that match your search criteria.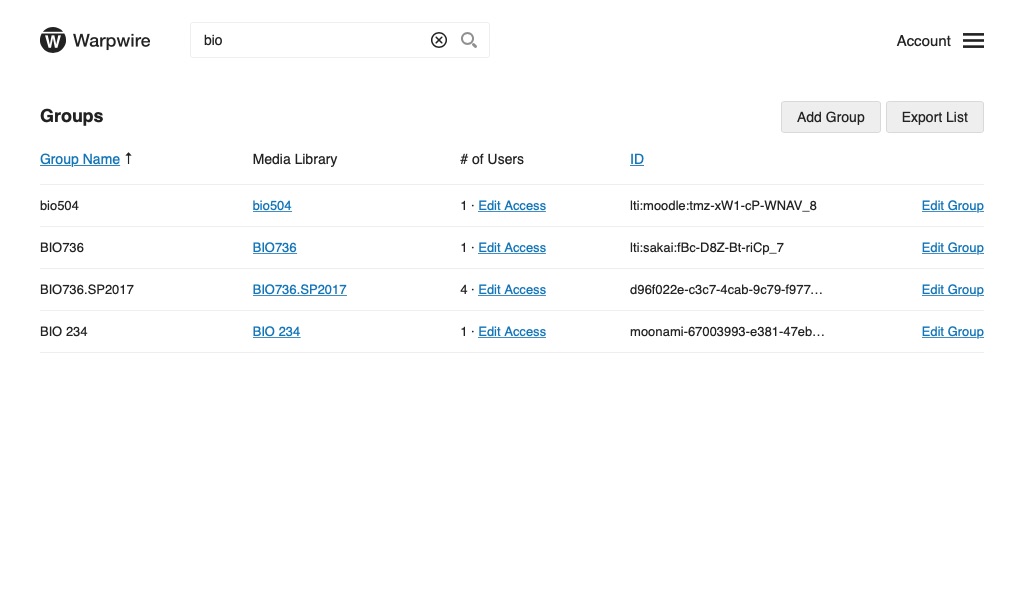 The admin search allows you to see relevant details for each group. You can see the group name, how many users are part of the group, and the unique group ID.
If you click on the number of users in the group, a properties pane will open, showing you the specific users in the group.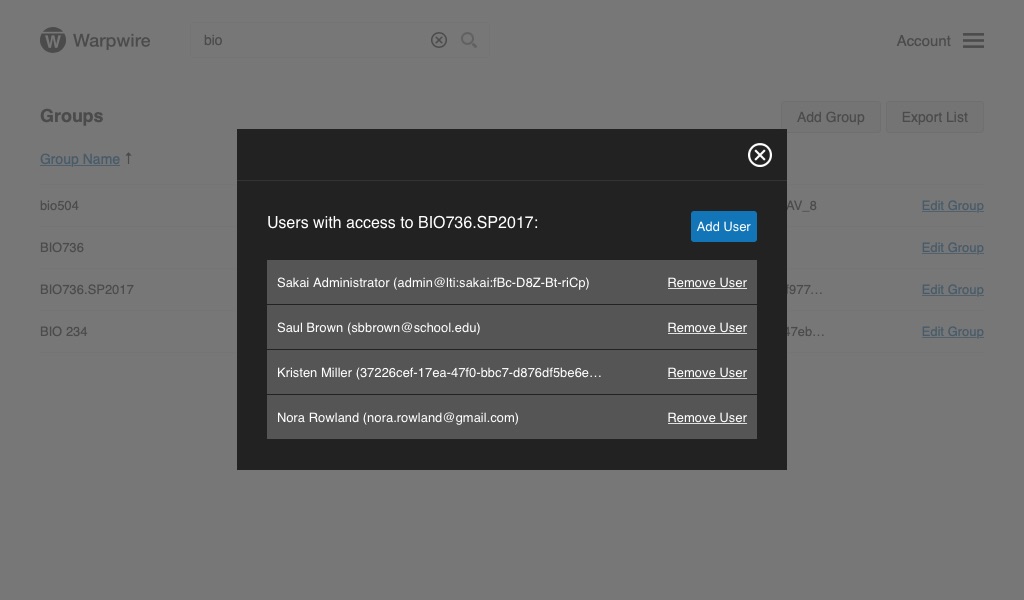 By clicking the "Add User" button on the properties pane, you'll be able to quickly add users to that group. You can also remove users by clicking the small x to the right of their name.