To access Analytics for a Media Library, click the Media Library options button

to the right of library name, or in the upper-left of the screen, then select "Analytics."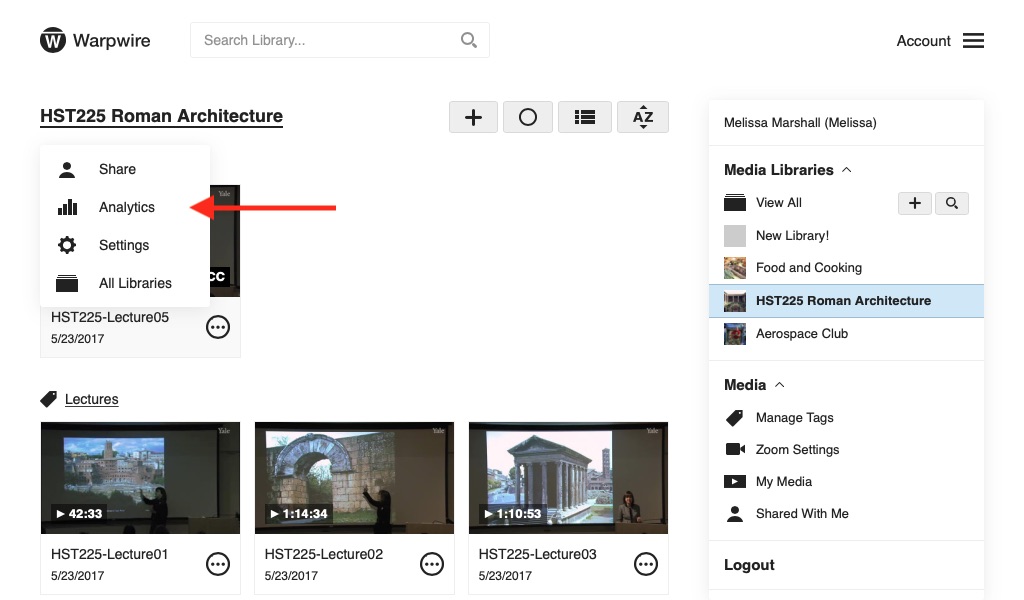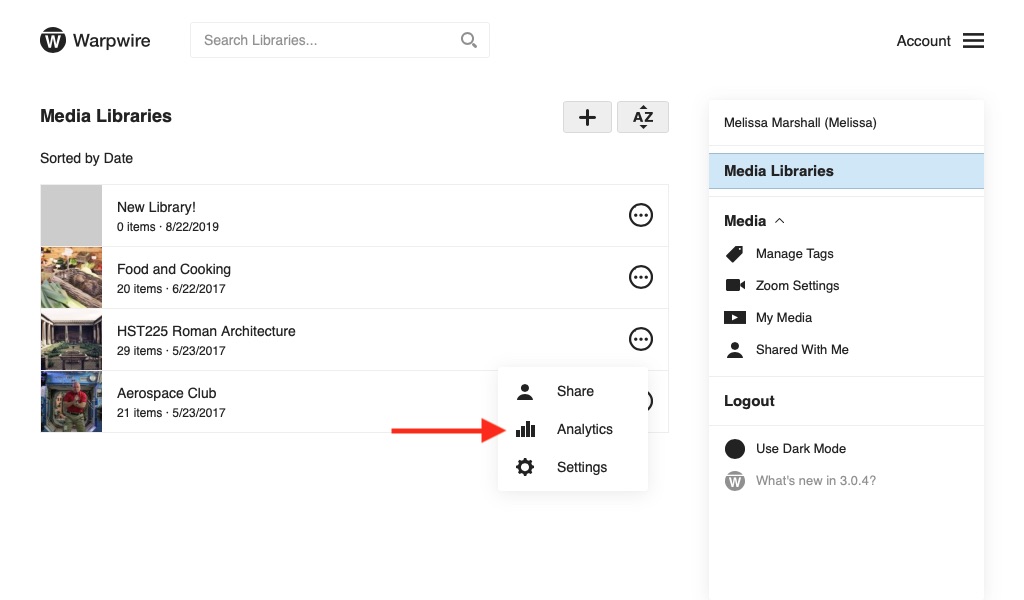 Now you'll be able to generate a report based on a custom date range.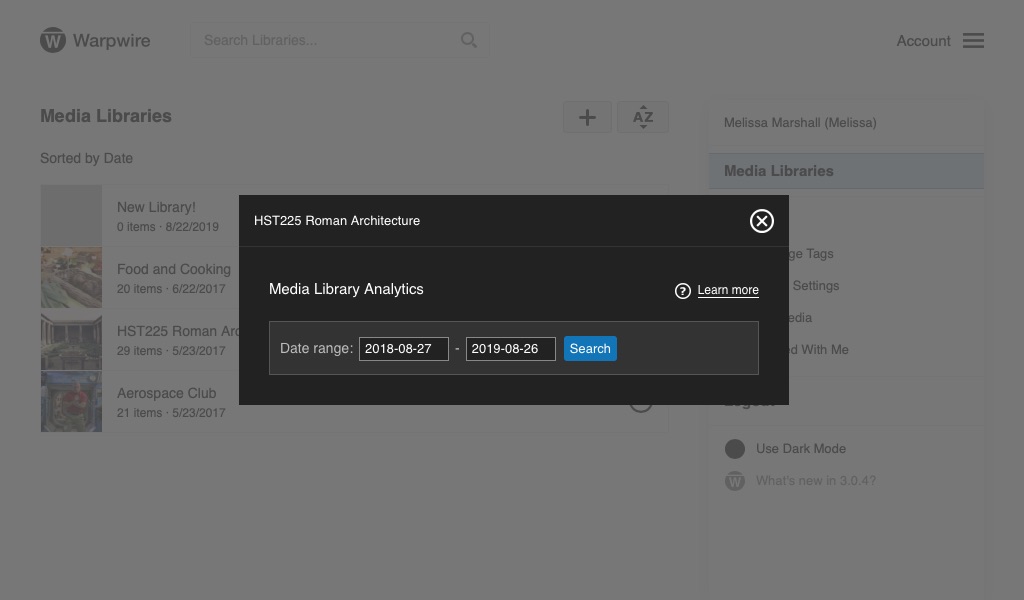 Click "Search" once you've selected a date range to generate the report.
Now, click the "Downlaod CSV" link to download the report to your device.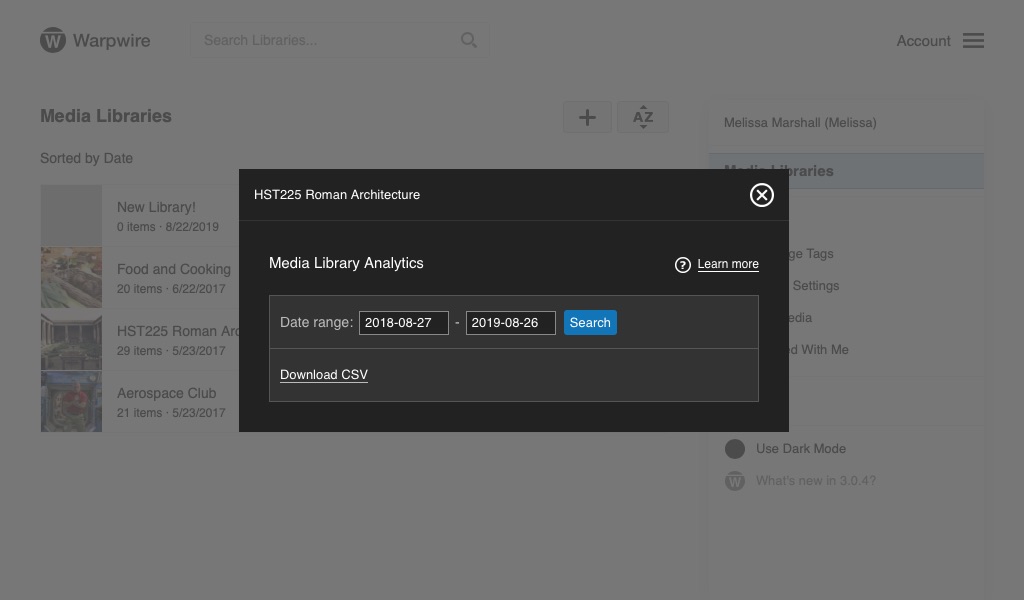 When you open the CSV in a compatible program (Excel, Numbers, or Open Office, for example) you'll see viewing data for all of the files in the Library.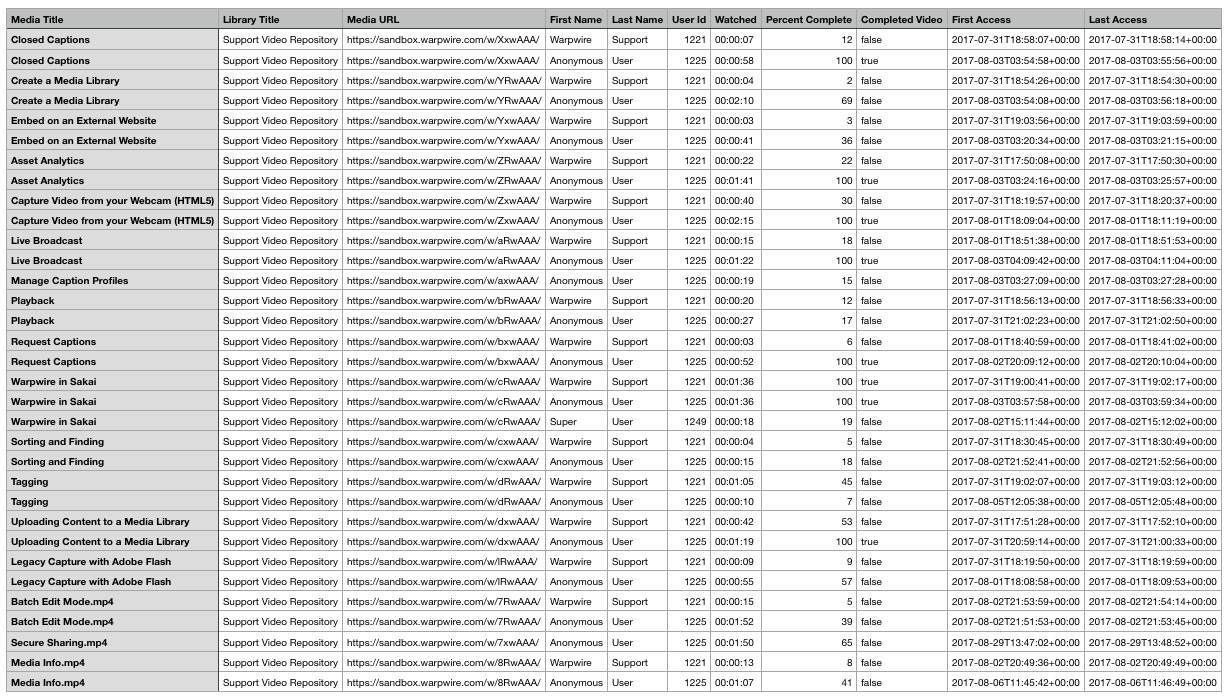 See also: for Media Assets, for Institutional Admins, Warpwire Reporting API.