You can access Warpwire via your mobile browser. Just go to the custom Warpwire URL for your institution and log in. Once you've logged in and navigated to a particular Media Library, you'll see a + button in the upper-right of the screen. Tap this button and select "Upload Files." (If the library doesn't yet exist, you'll need to create a new Media Library or turn on Warpwire for your course.)
To upload a photo that's already on your phone, select "Photo Library," or another source location. This will open your mobile device's Media Library.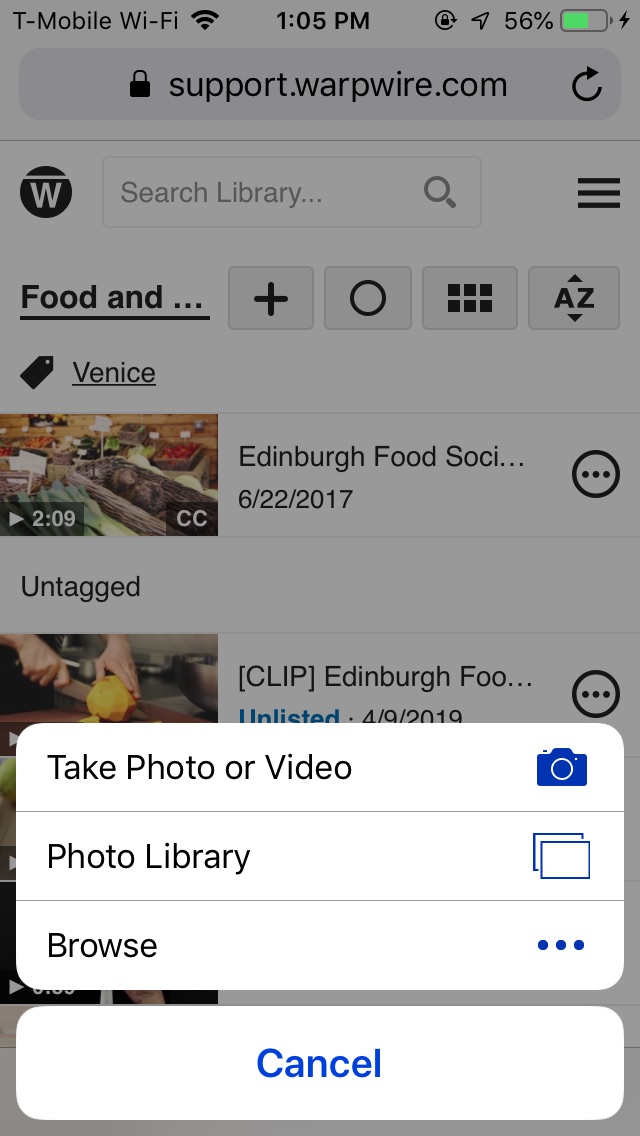 Now tap the video(s) or photo(s) you'd like to upload.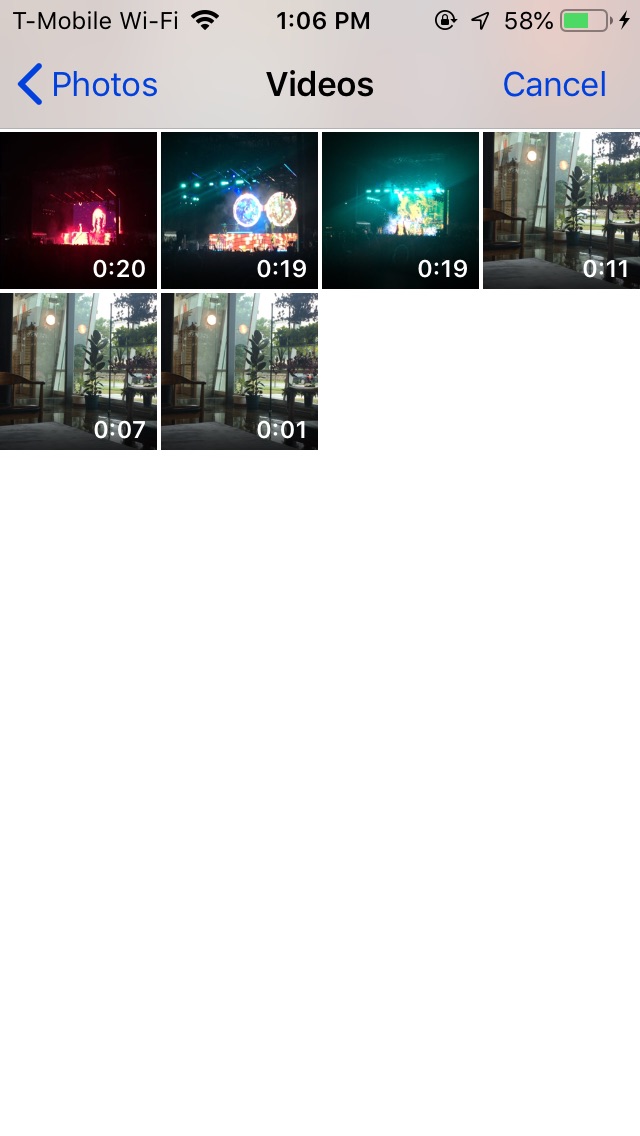 If you select only one file, you'll have the opportunity to edit the file's Title and Description before uploading. If you're uploading several, you'll be able to verify the number of files. To begin the upload, click "Start Uploading."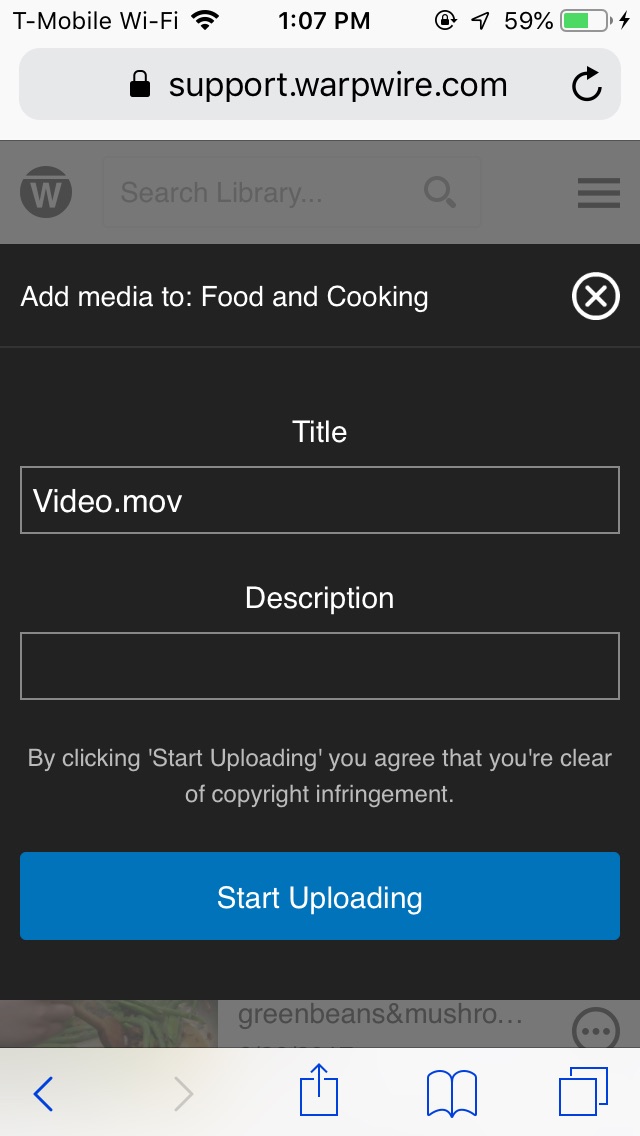 As the file uploads to your Media Library, you'll see an upload progress bar at the bottom of the screen. If you wish to cancel the upload, click the cancel upload button

on the right of the progress bar and verify your choice.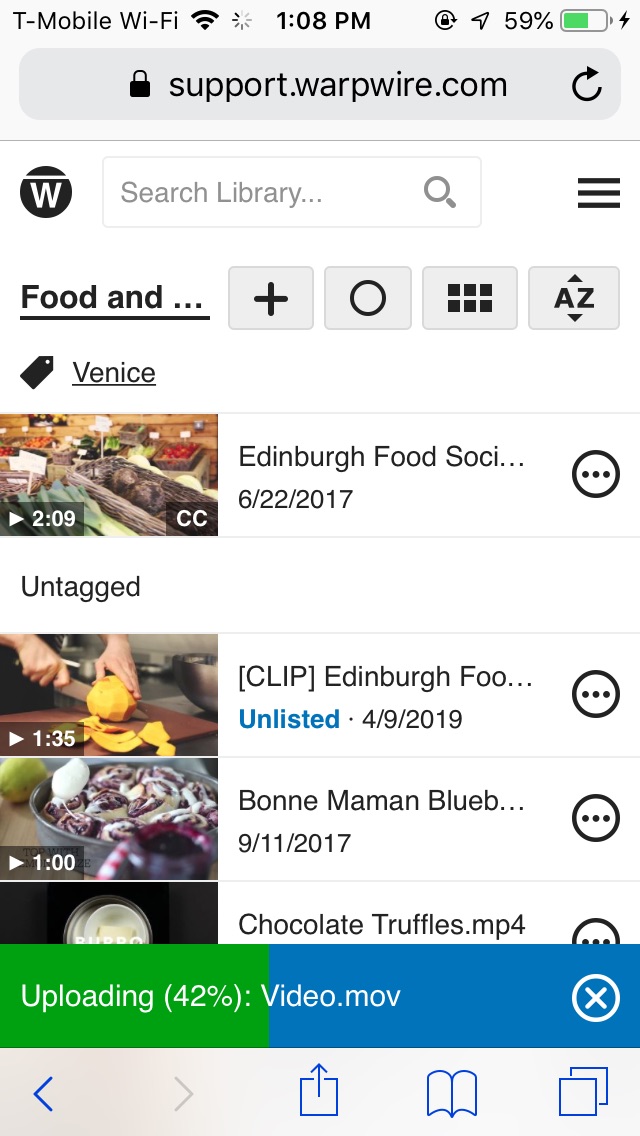 When the upload progress bar goes away your file upload has completed. Video files, especially large ones, may need additional time to process. Once the processing is complete, the asset can be viewed.