The ability for asset owners and Media Library administrators to download their assets can be set at the institutional level. If downloading is turned on for your institution, follow the guide below to download your file.
Begin by navigating to the media settings page for the file you want to download, by clicking the three dots next to the asset then selecting "Settings."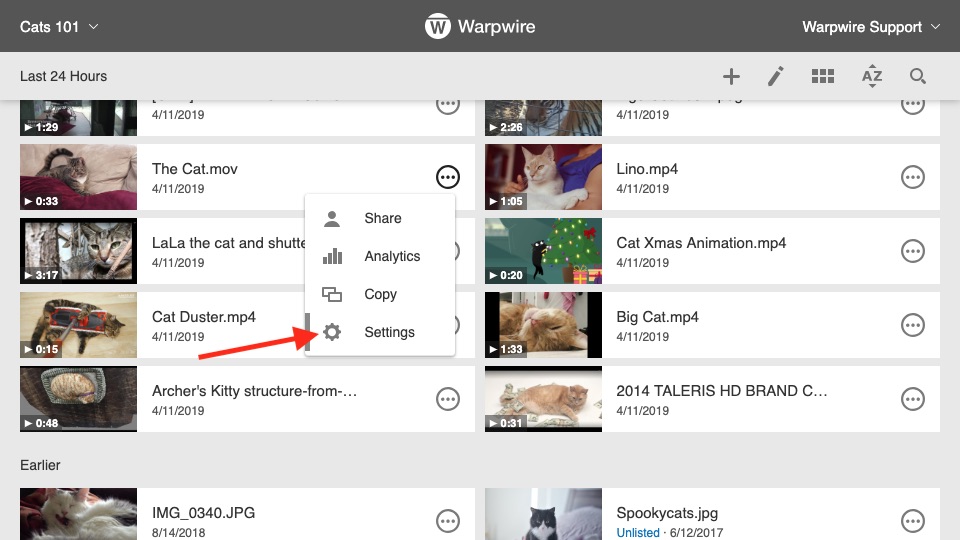 You should see a "Download Media" link underneath the Tags and Captions information for the video. Click the link.
On the Download page you'll be able to select which quality version of the file to download. Click the appropriate version, and the file will download to your computer or mobile device. Click "Done" to return to the asset's Media Info page. The downloadable versions of the file will vary depending on the original file uploaded into Warpwire.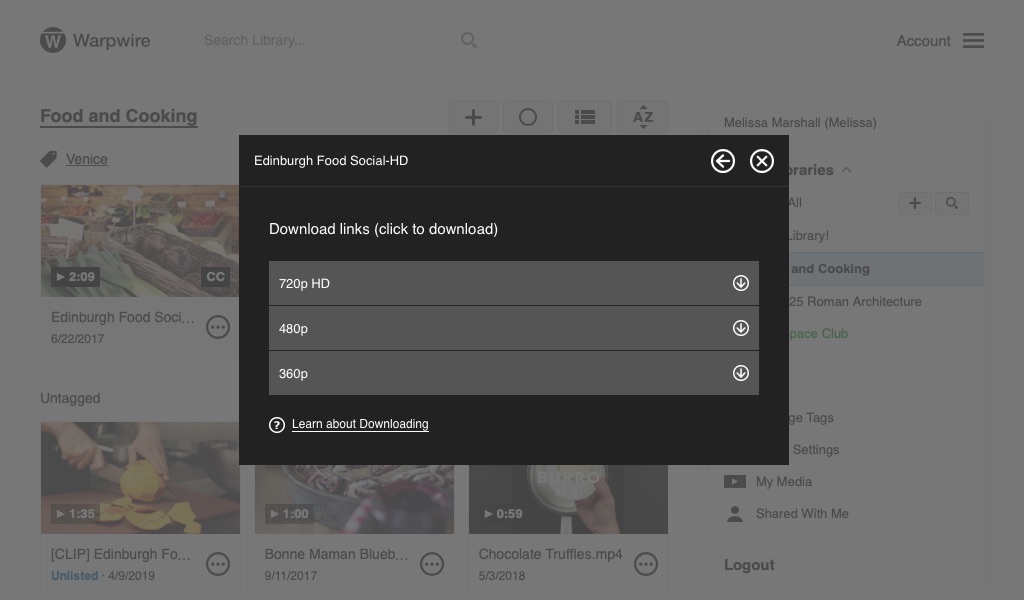 When downloads are turned on, the download link will also appear in the standalone view for those users with permission to download.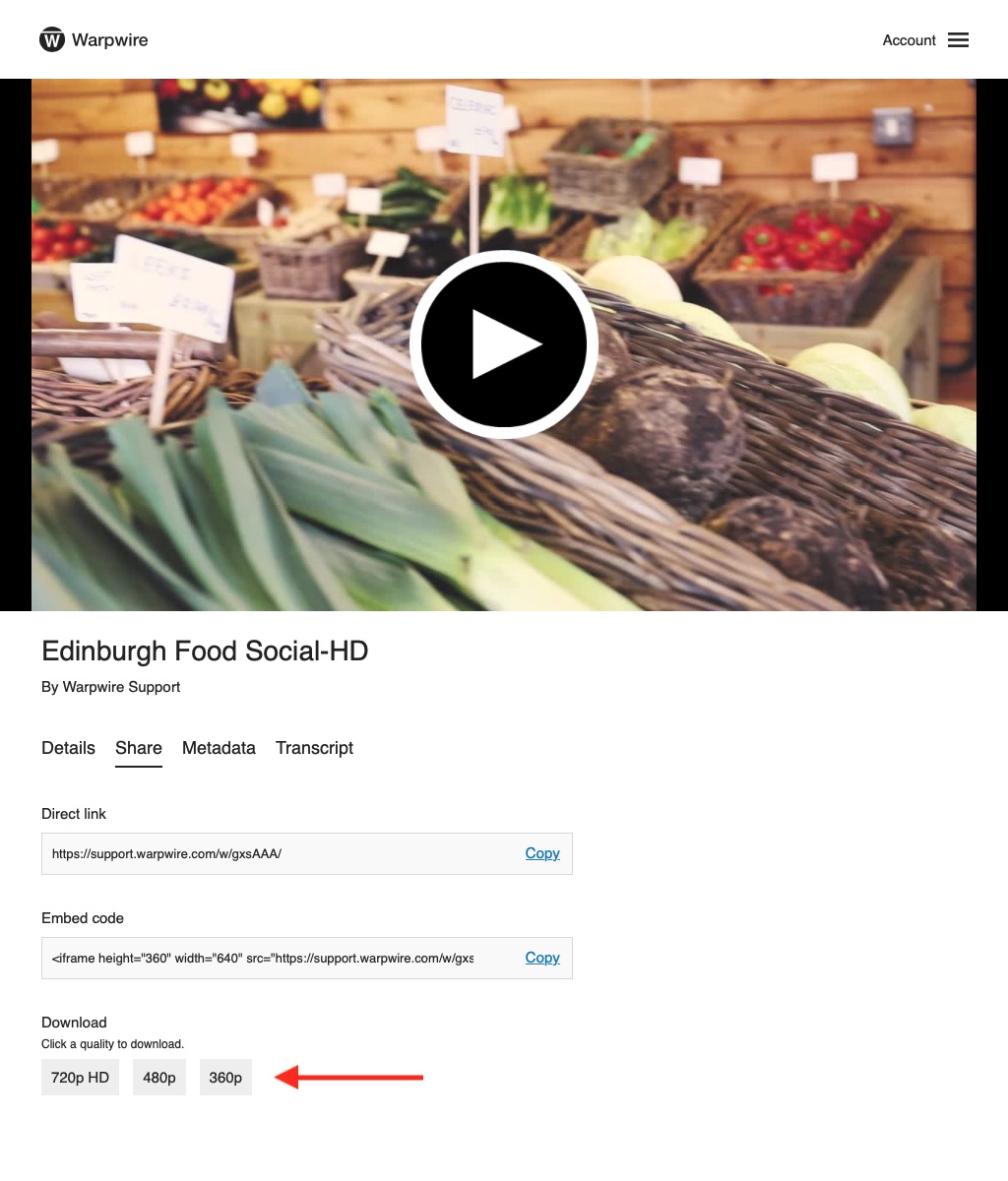 From the Media Info page you can also: Choose a Custom Thumbnail, Attach Closed Captions, Add Tags, Change owner, View Analytics, Replace an Existing Asset, and Remove from Media Library.