You can select a custom thumbnail for your entire Media Library by navigating to the Settings pane. Just click the Media options link

for the Library, then click "Settings."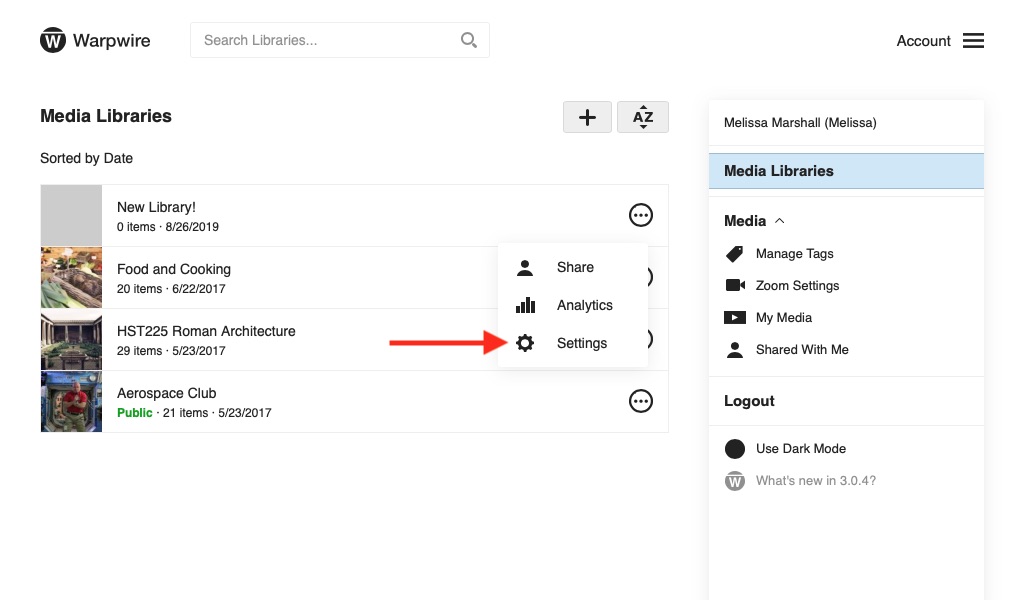 From the Media Library settings page, as the asset owner or a Media Library admin, you'll be able to select a new thumbnail for your video. Just click the image in the upper-right of the screen, or simply click on the Edit Thumbnail link.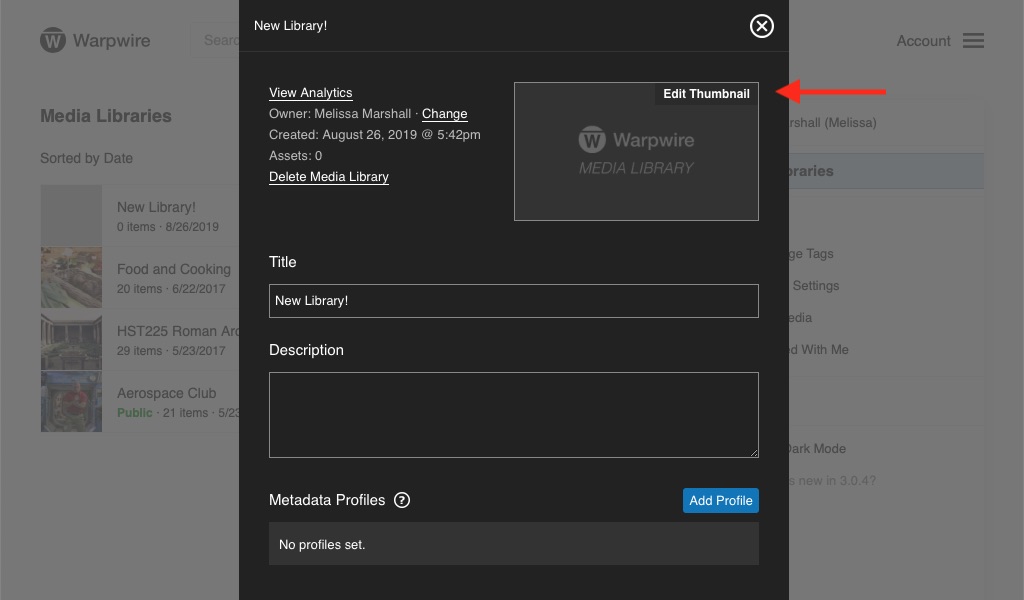 You'll see a + icon, which you can click to upload a custom thumbnail from your device.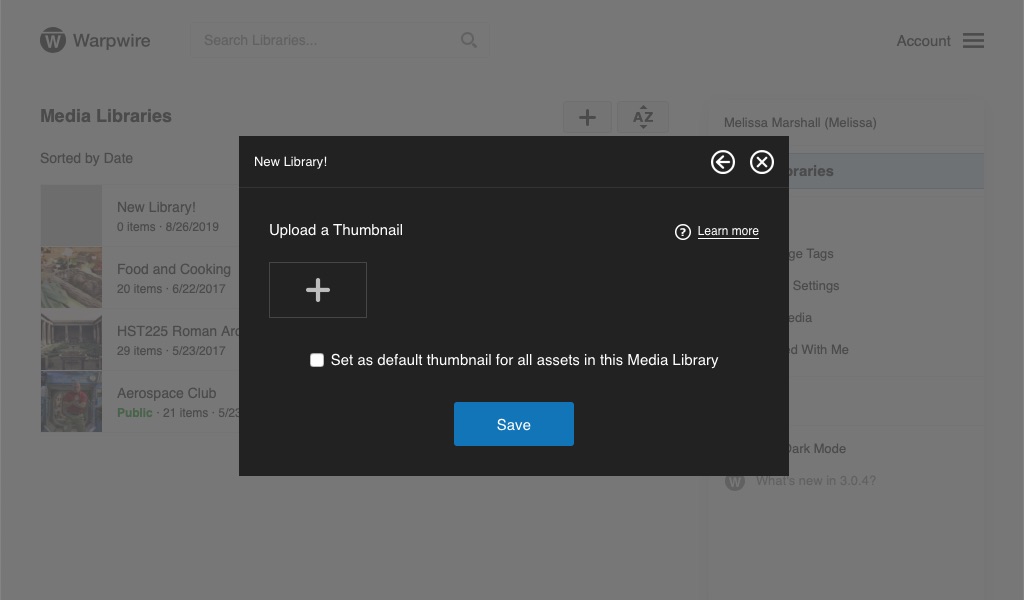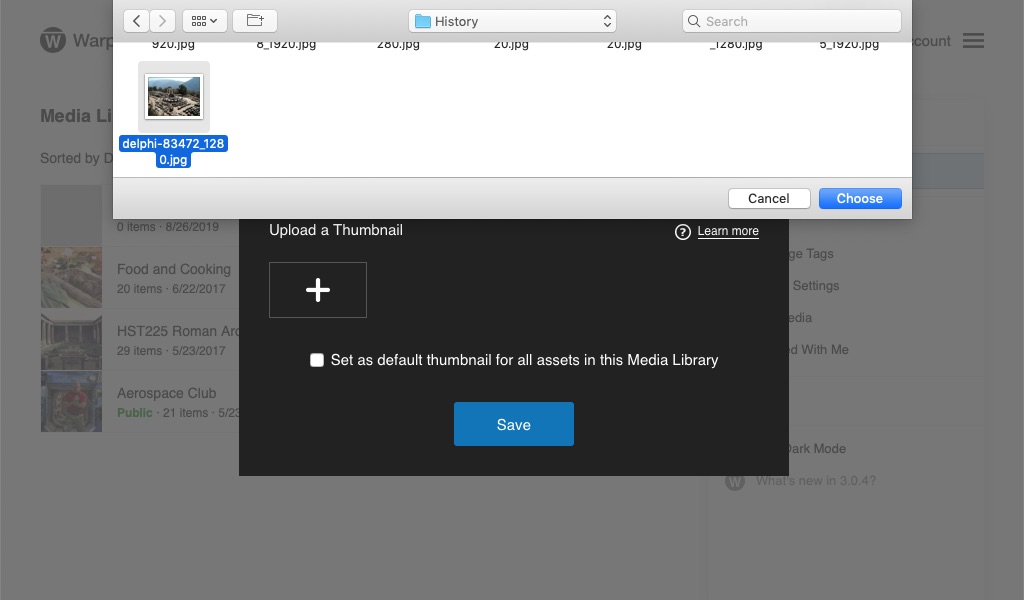 Your new thumbnail will take the place of the old thumbnail, if one was already selected. Click "Change".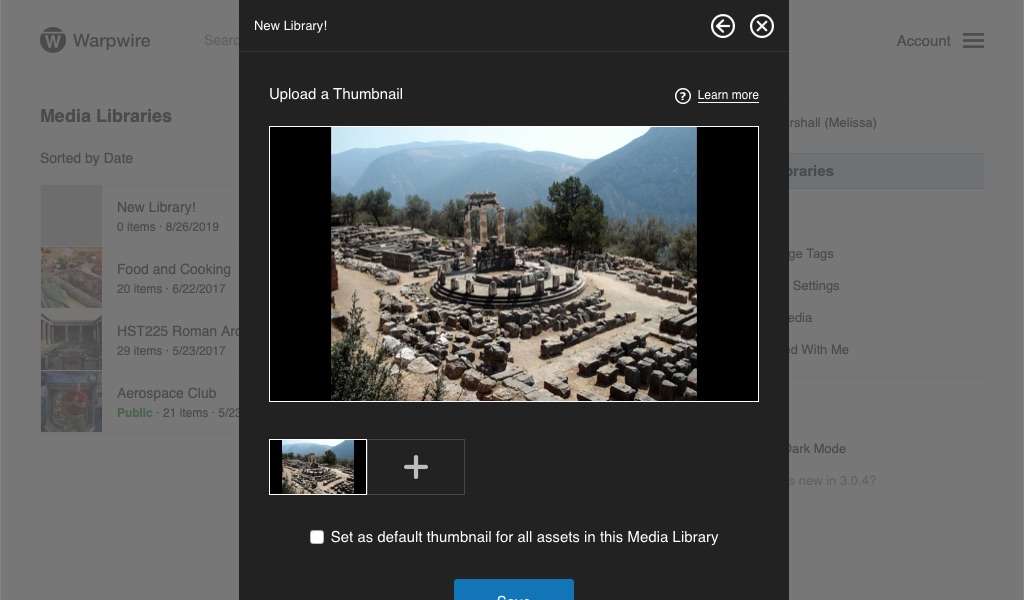 Now you'll see the new thumbnail on the Media Library settings page. The Media Library thumbnail will also be used if you export the library as a podcast RSS feed.