Note: This process is available only to Institutional Administrators!
To navigate to the Warpwire Admin Tool, first click your username in the upper-right corner of the screen, then click "Warpwire Admin".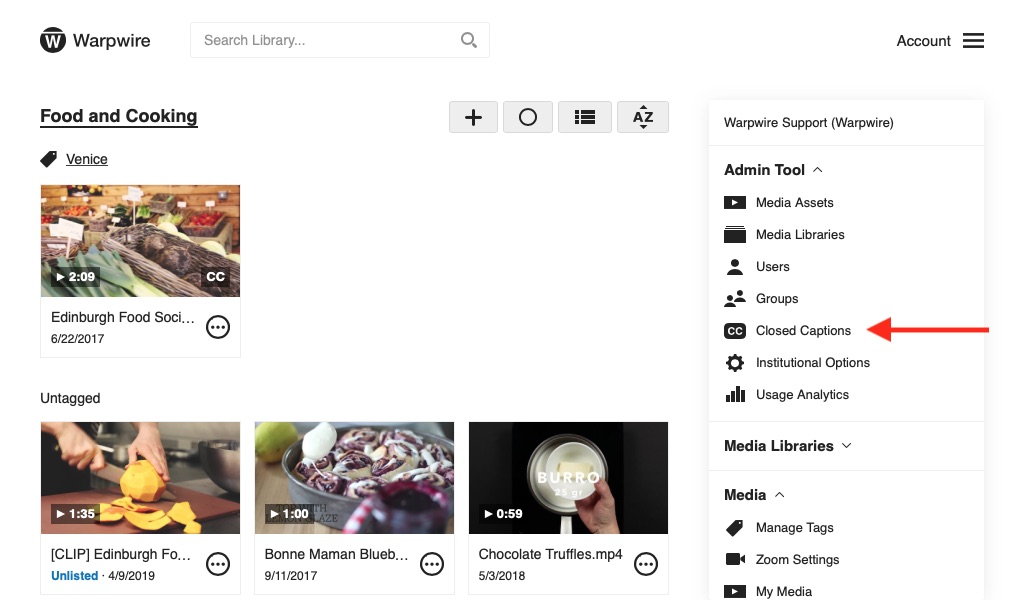 Select "Closed Caption Requests" from the drop down menu in the upper-left of the page.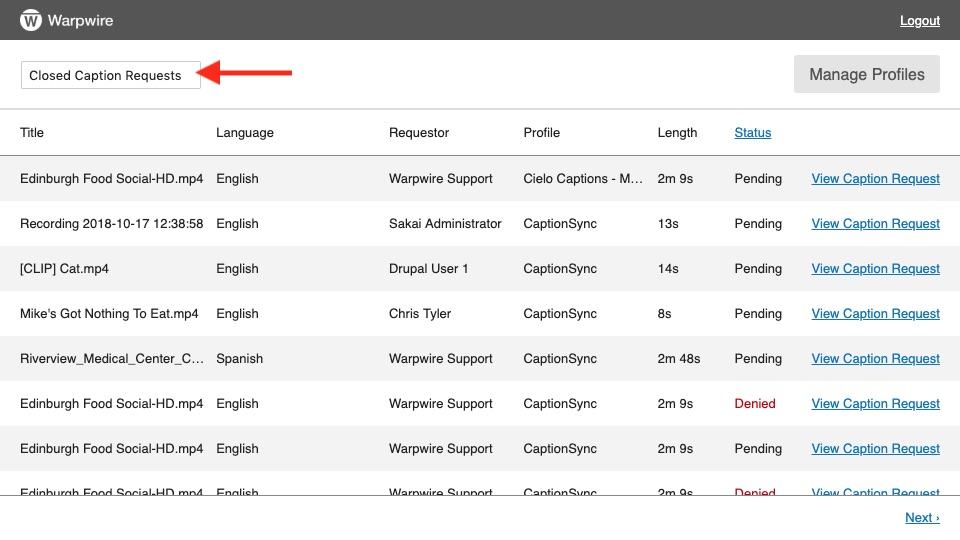 Any caption requests will appear on this page, with information including the Asset Title, Language, Requestor, Caption Profile, Video Length, and Status.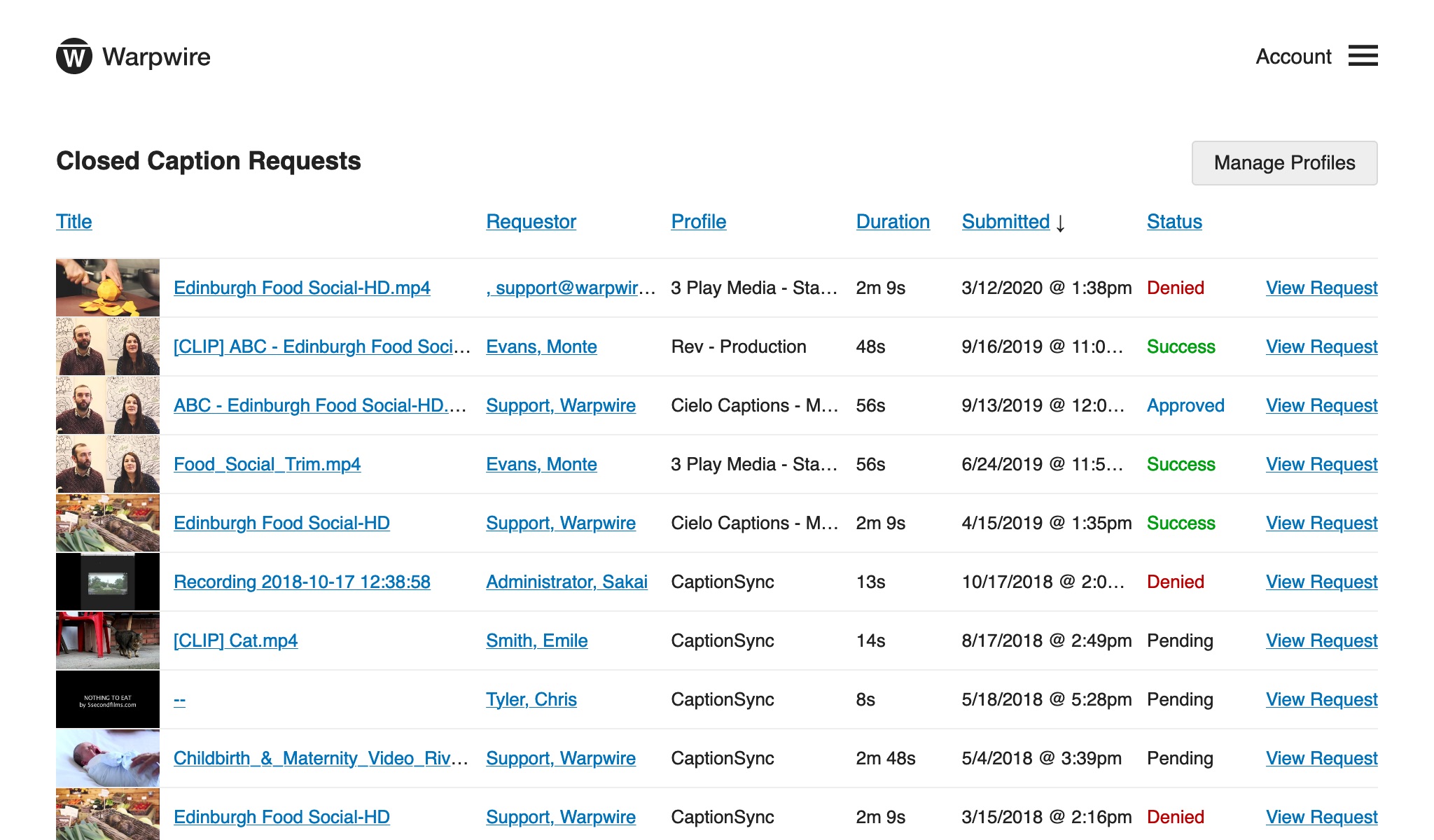 You can use the column header to sort by caption status, making it easy to find pending requests.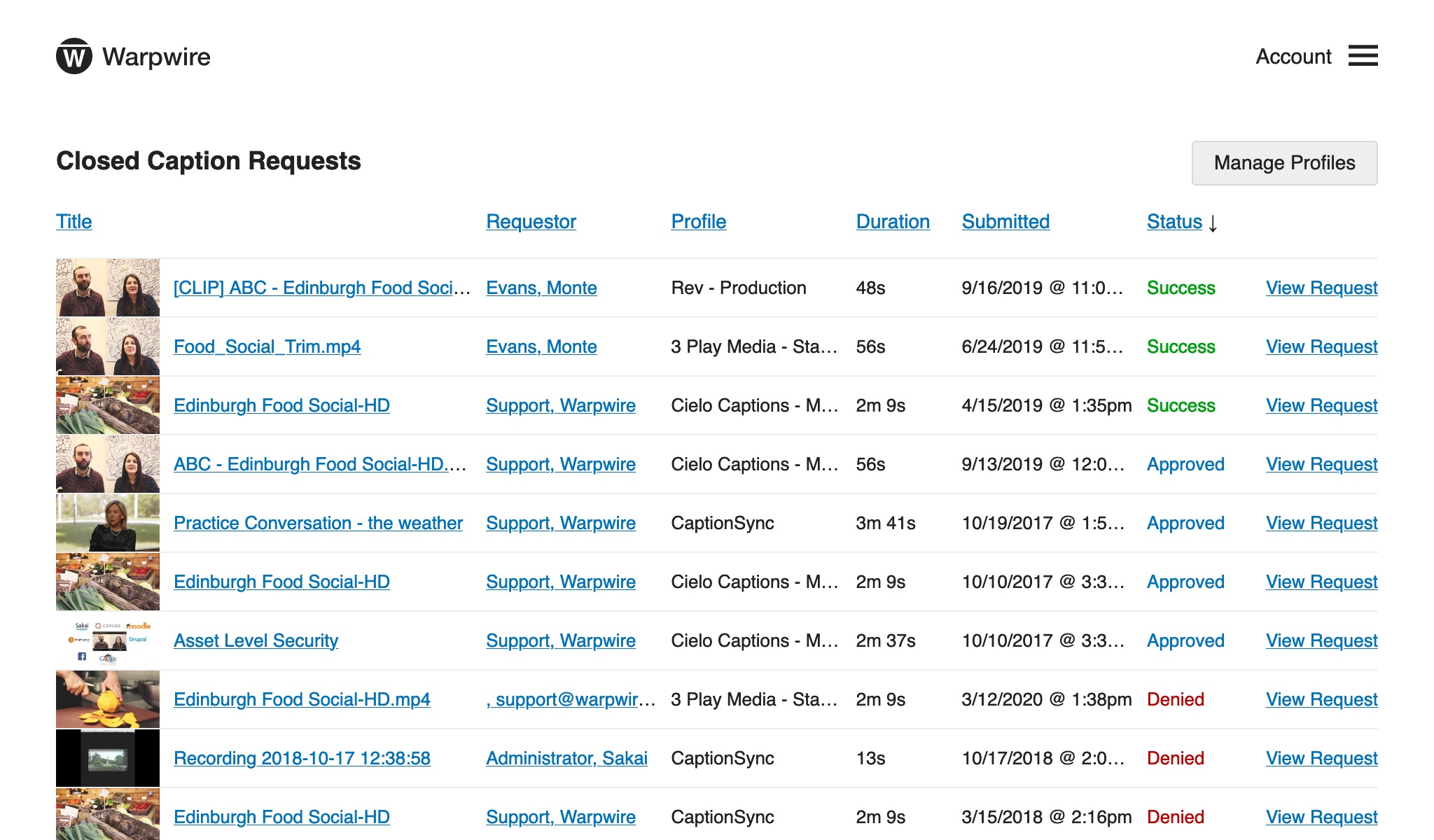 To the right of those fields, you'll see a "View Caption Request" text link. Click it.
A properties pane will open on the right side of the screen. This pane will show all of the relevant information, including any comments from the requestor, and allow you to make edits before approving or denying the request.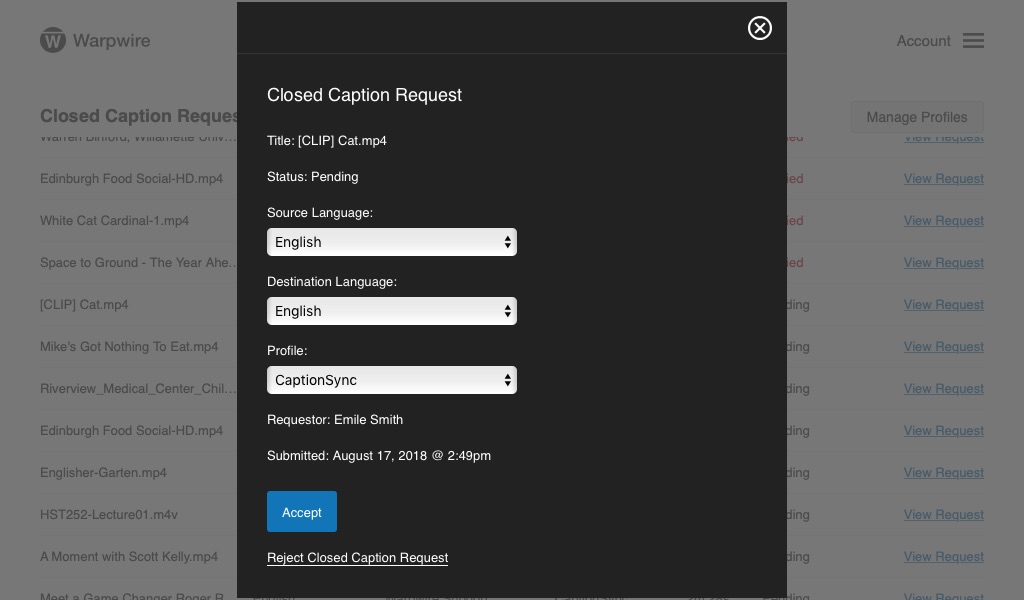 You can edit the Source Language, Destination Language, and Caption Profile.
If you click "Accept" the file will be automatically sent to the caption provider for processing. You can check the status of the job in the "Status" column of the caption request view. Please note, that caption processing by these providers may cost money. If you are unsure of your institutions policies, get in touch with someone before approving requests.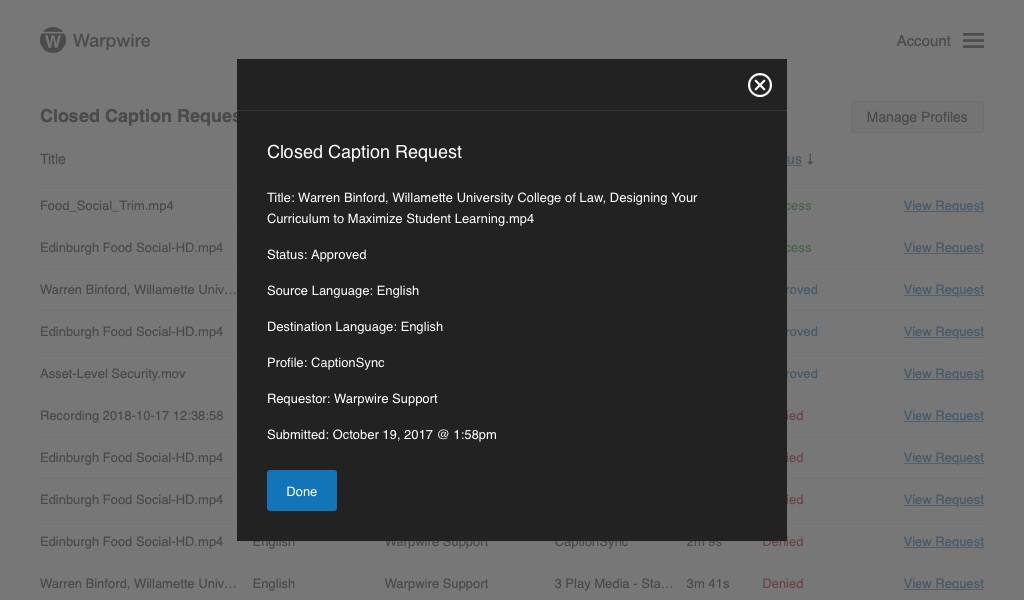 If you wish to reject a caption request, click the "Reject Caption Request" text link at the bottom of the pane.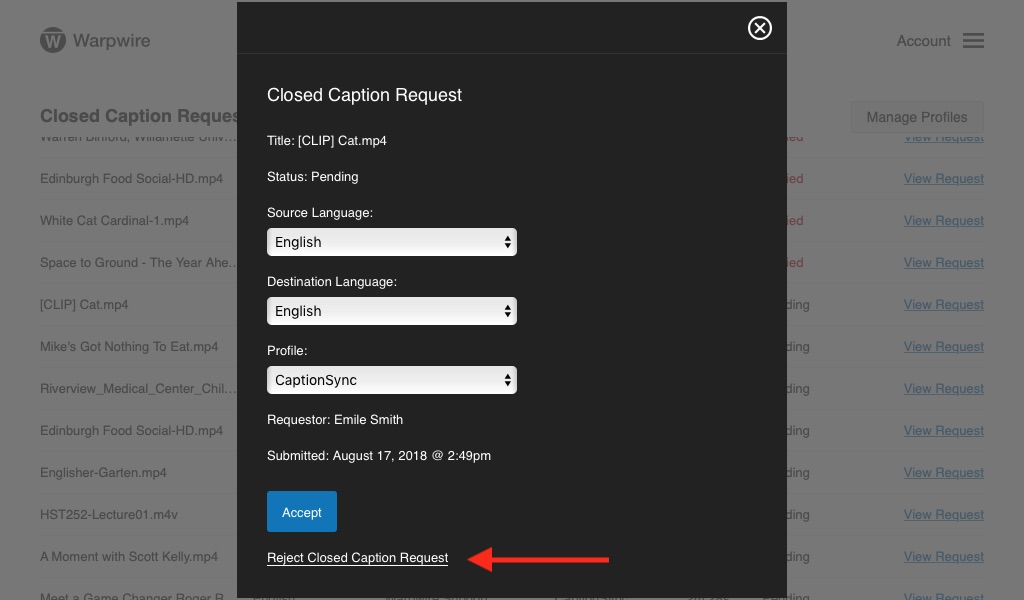 You'll have the opportunity to provide a reason for the rejection, so that the requestor understands the decision.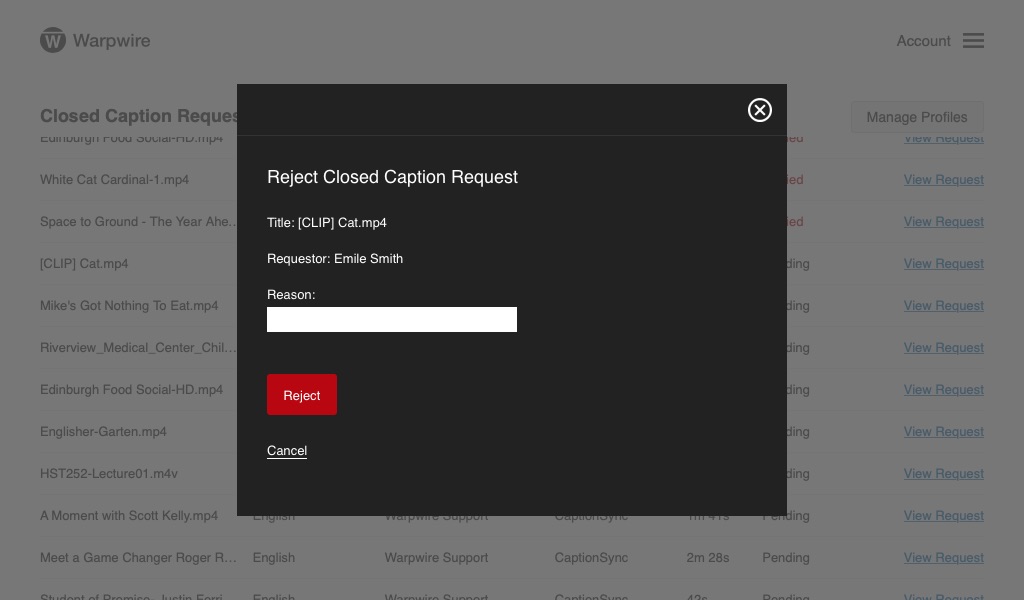 If you've denied a caption request, you'll see "Denied" in the Status column for the rejected job.