To delete a Media Library, click on Media Library options

button to the right of the Library name, then click "Settings."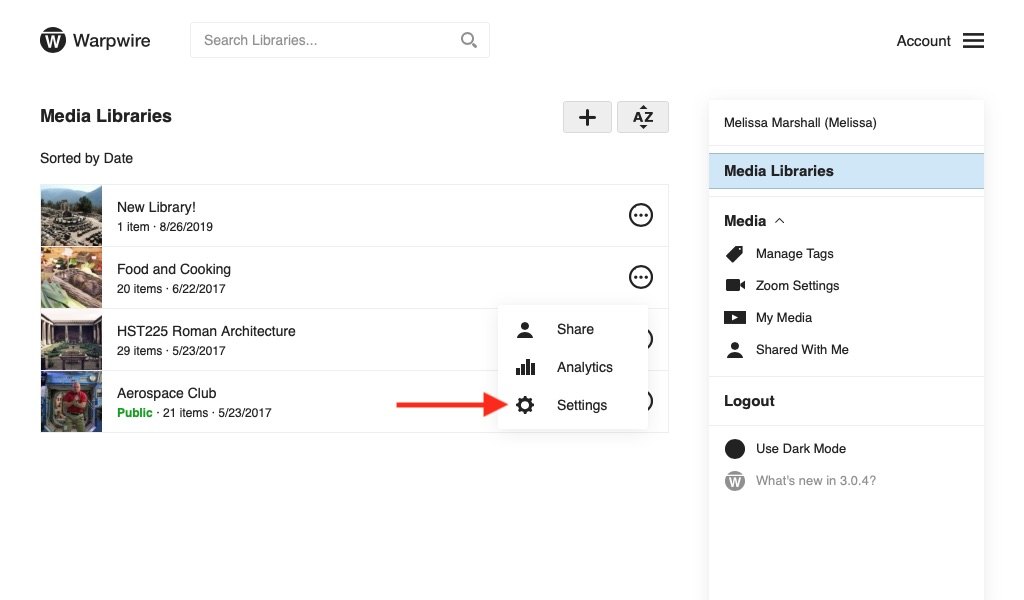 You can also access Media Library options from the upper-left navigation: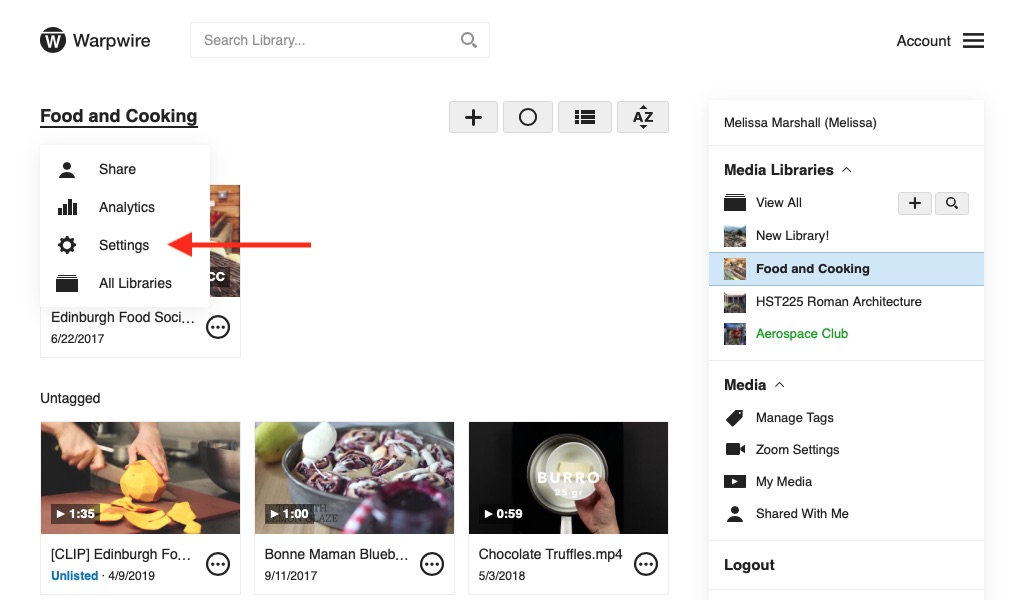 Finally, click the "Delete Media Library" link at the bottom of the Media Library Info page.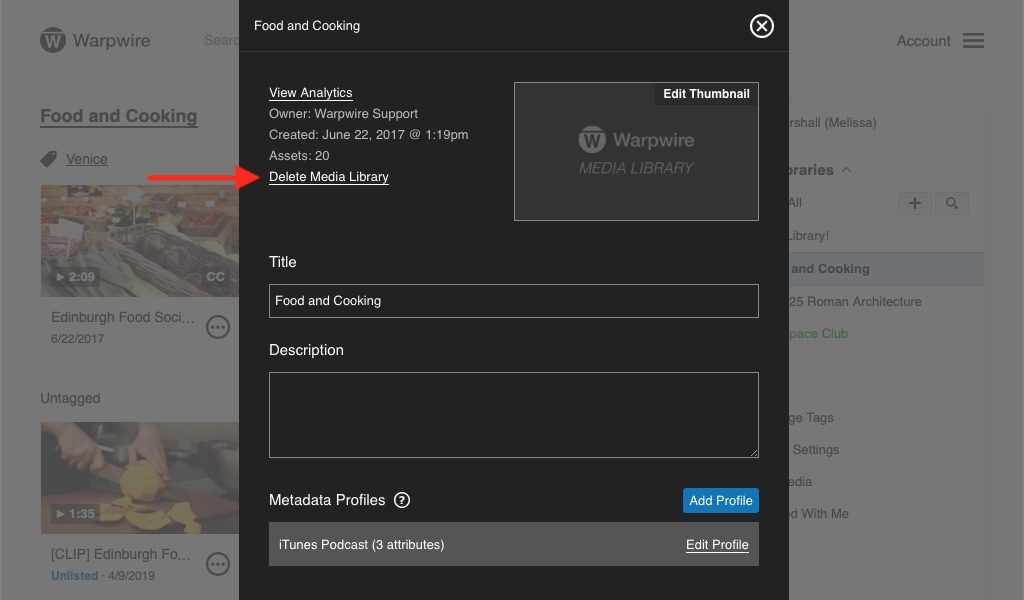 You'll have a chance to verify your decision - click "Delete" if you're sure.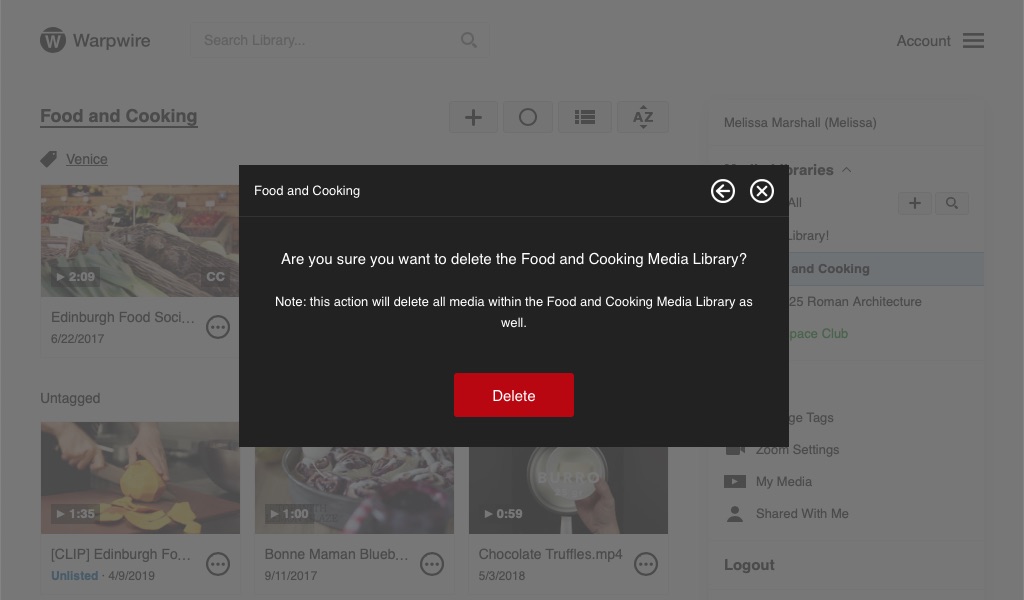 All media files in the deleted Media Library will also be deleted.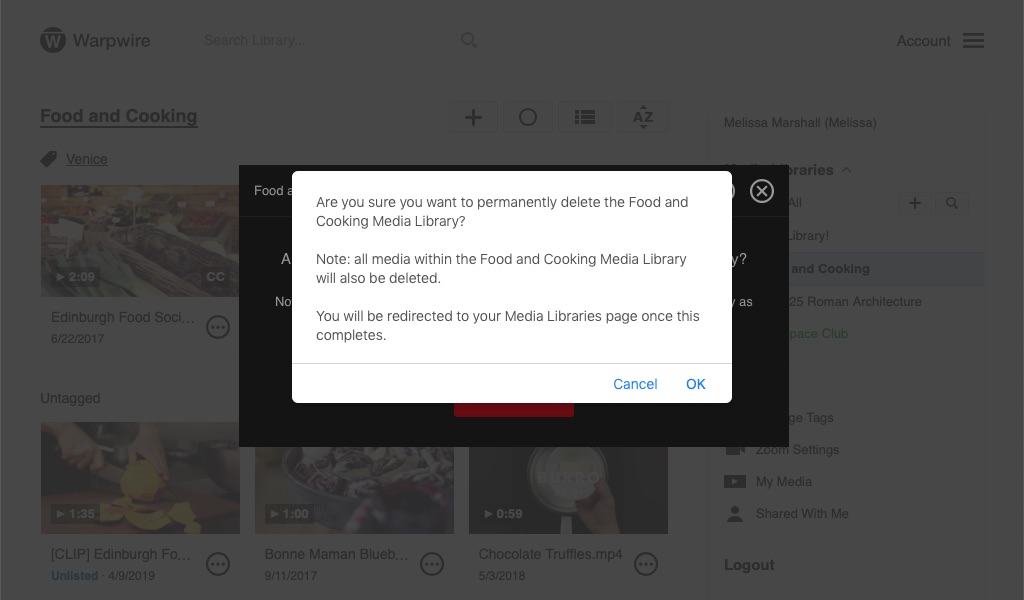 See also: Remove files from Media Libraries, Delete files from My Media.