With Warpwire, you can share any Media Library as an RSS feed!
Note: this RSS feed will only include public items within the Media Library.
To share a Library via RSS, first navigate to Media Library Share Settings, either via the dropdown menu in the upper left of the screen (select "Share" after clicking on the name of the Library),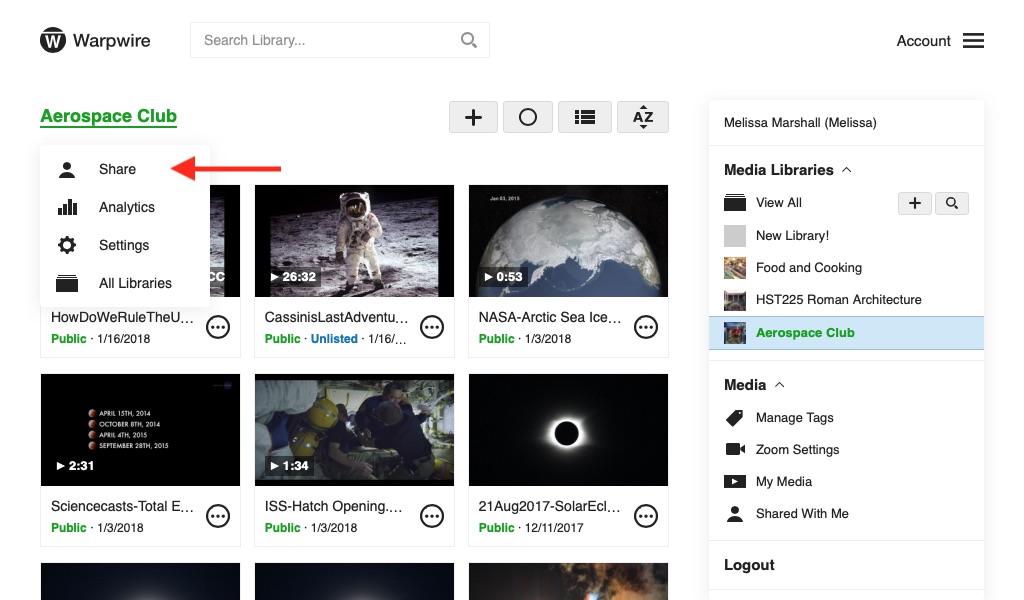 or from the Media Library list view, click on the options button

next to the Library you want to share, and select "Share."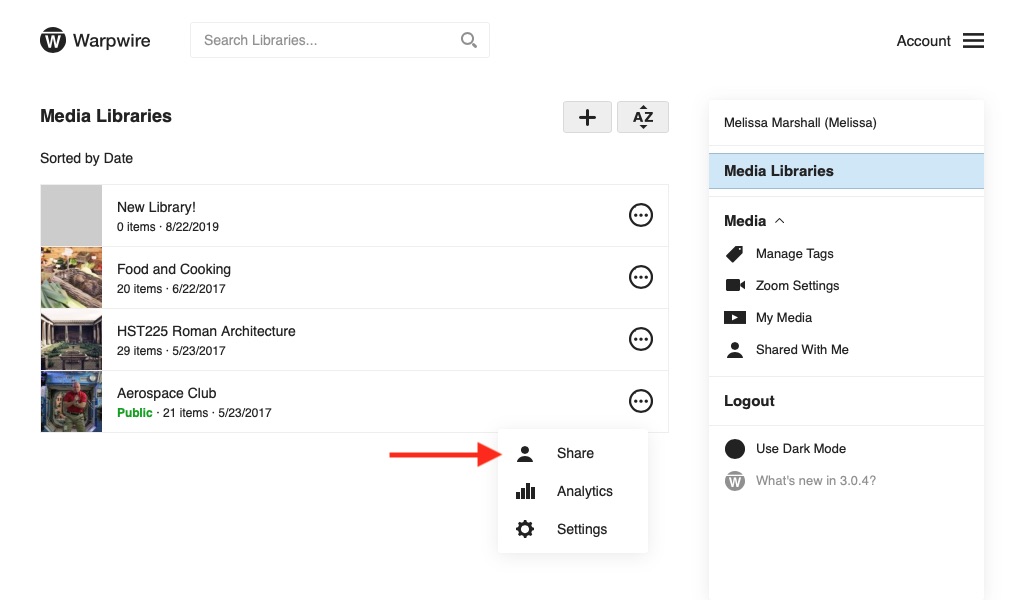 From the sharing pane, select "RSS," the right-most option at the top of the screen.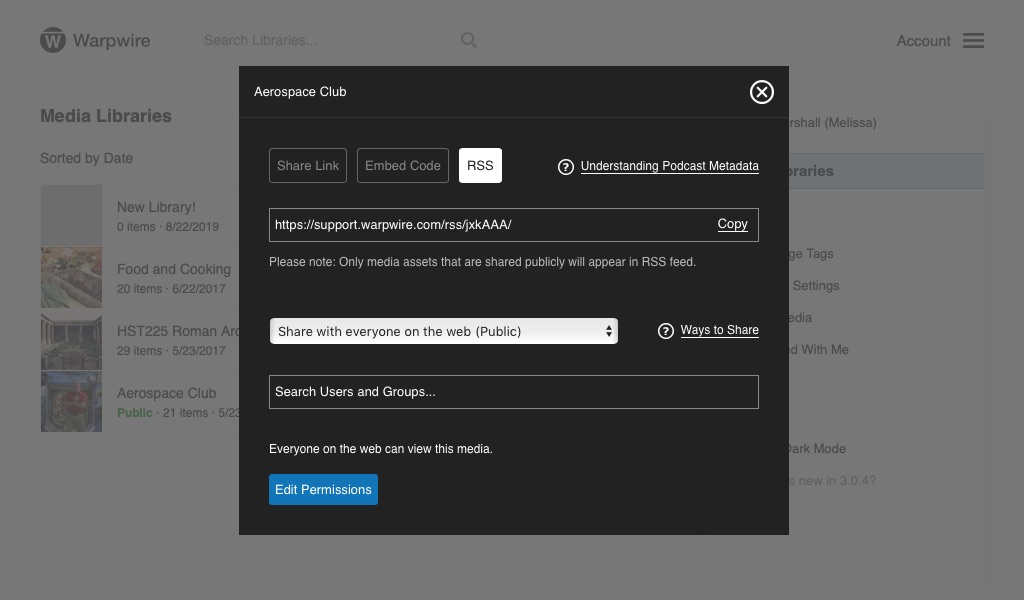 You'll see a link. Copy it and use it wherever you need to (iTunes, other podcast distributors, or anywhere else RSS is needed). Below, see the raw XML for this library.