Warpwire allows Media Library administrators to easily toggle the default visibility of assets added to any Media Library they administer or own.
Navigate to Media Library settings to change this default. From the Settings pane, you'll see a dropdown menu labeled "Default Visibility of media items."
Select "Visible (all Users)" if you want all library content to be visible to anyone with access to the library.
Select "Unlisted (only Admins)" if you want content to be hidden until you, or another Media Library Admin, explicitly make an asset visible. Users with library view access will still be able to see any content they've uploaded themselves, or any videos you've embedded in LMS pages or on other external websites.
Note: If you toggle between Visible/Unlisted at the Media Library level, the new setting will only impact uploads from that point foward.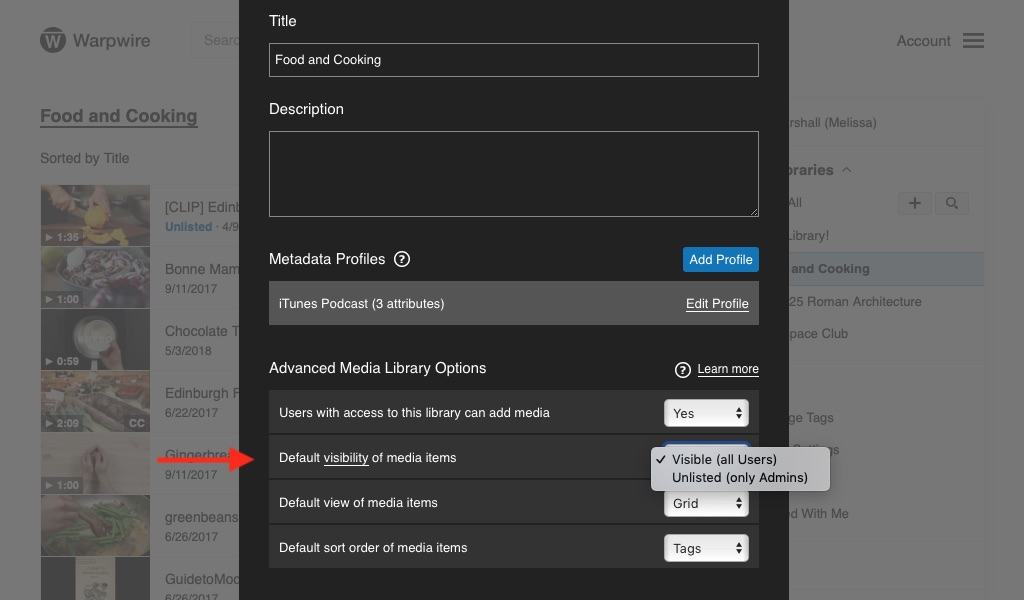 Read on if you'd like to learn how to change the visibility of a specific asset.
Warpwire allows Asset Owners/Administrators to easily toggle the visibility of any asset. This can be helpful if you want to upload and organize content, but don't want non-admin users with Media Library access to see a given asset.
If an asset's visibility is set to "Visible (all Users)," all users will access to the Media Library will see the asset in that library.
If an asset's visibility is set to "Unlisted (only Admins)", only administrators will see the file when looking at the Media Library view. Non-admin users will not see the file in the list of assets in the library. Admins will see the word "Unlisted" next to the file name, in blue, when looking at the Media Library.
The only way non-admin users can access the "Unlisted" file is if they receive the share link directly, or if the unlisted file has been embedded (either in the LMS or an external website).
Admins can toggle visibility from "Unlisted (only Admins)" to "Visibile (All Users)," or back again, whenever they'd like.
To change the visibility of an asset, navigate to the Settings pane for that asset.
Then, select "Unlisted (only admins)" or "Visible (all users)" from the Visibility in Media Library drop down menu.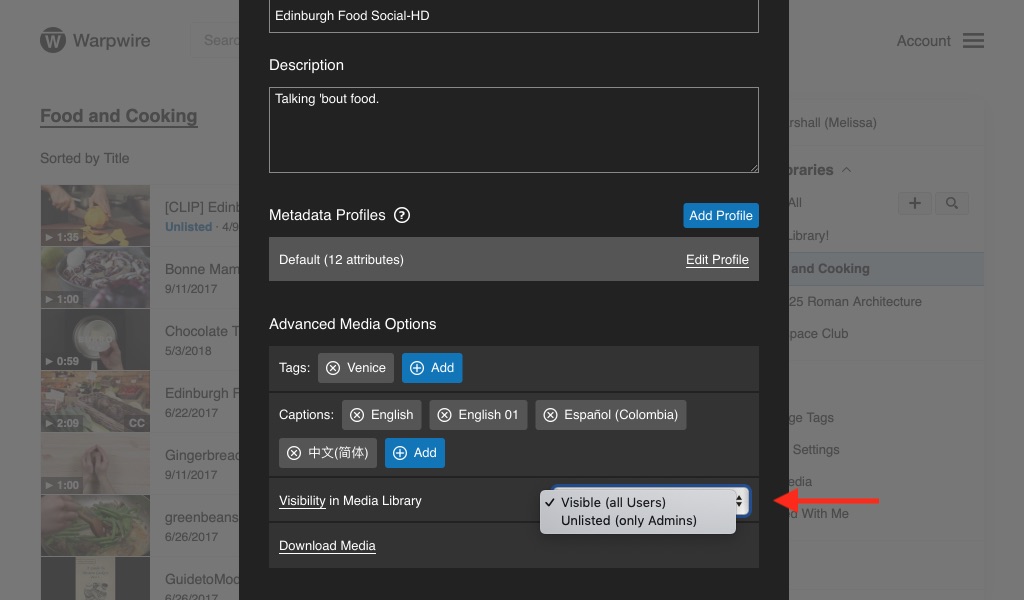 When you go back to the Media Library view, you'll see "Unlisted" beneath the title of all videos that are moderated.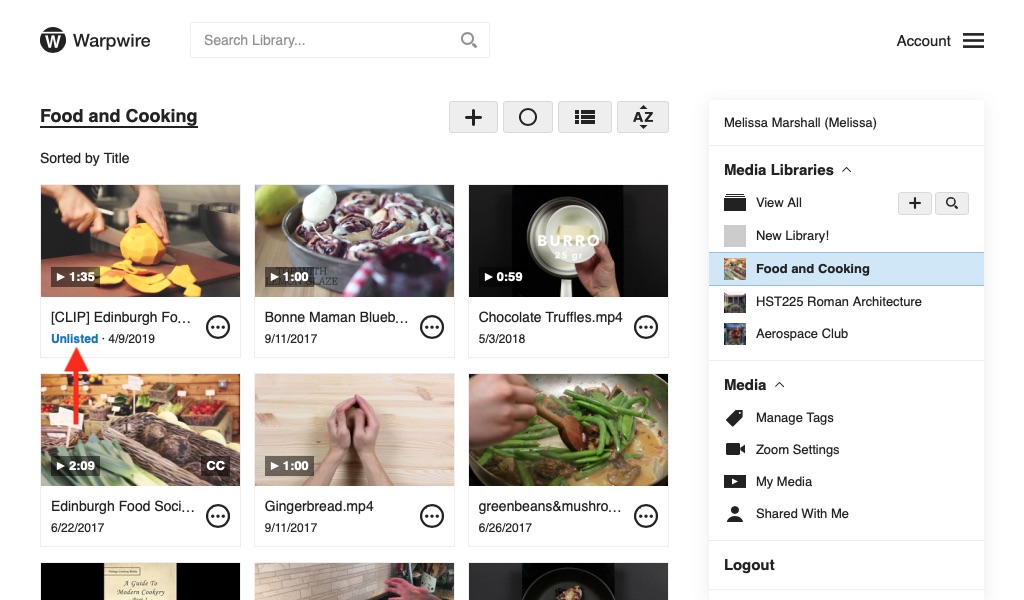 Note: Unlisted videos are only visible to admins in the Media Library view. However, unlisted videos can be embedded (or accessed via the share link) where they will be visible to all users with access to the Media Library.
Below, compare what an admin sees when videos are unlisted (left) to what a student sees (right). Students cannot see unlisted videos, while admins will see them, along with the "Unlisted" label.