Users can create Tags to group related media assets and to easily filter the Media Library view. These Tagged playlists can also be linked to or embedded as a way to curate the view of any Media Library.
Tags can only be added to media assets, not Media Libraries.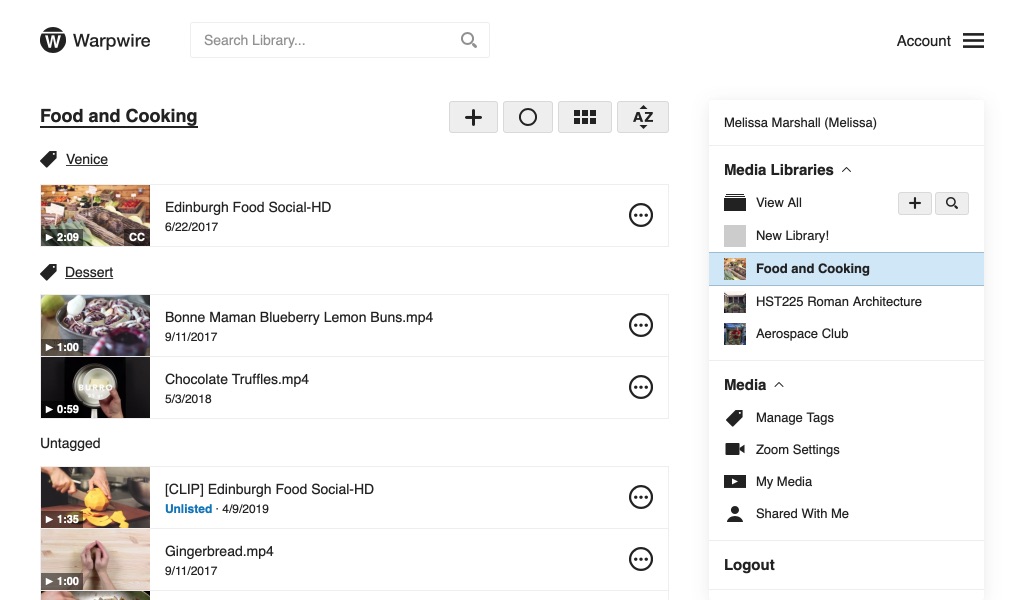 See also: Create, Apply, and Remove tags form your Media, Create, Edit and Delete Tags for your Account, Share Tagged Media Playlist, Sort Media Library View by Tag.