You can copy a Canvas course without having to manually share old Media Libraries with the new set of students. It's an easy way to keep embedded video content without having to do any additional sharing work each session. Let's take a closer look.
First, click the "Settings" link in the left-side navigation. Then, click the "Copy This Course" link on the right side of the page.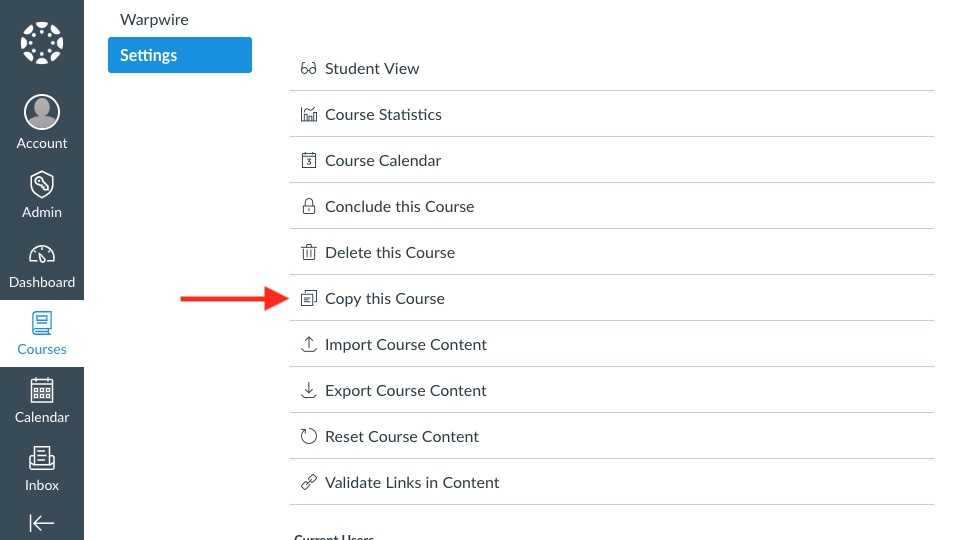 Now give your new course a name and click "Create Course."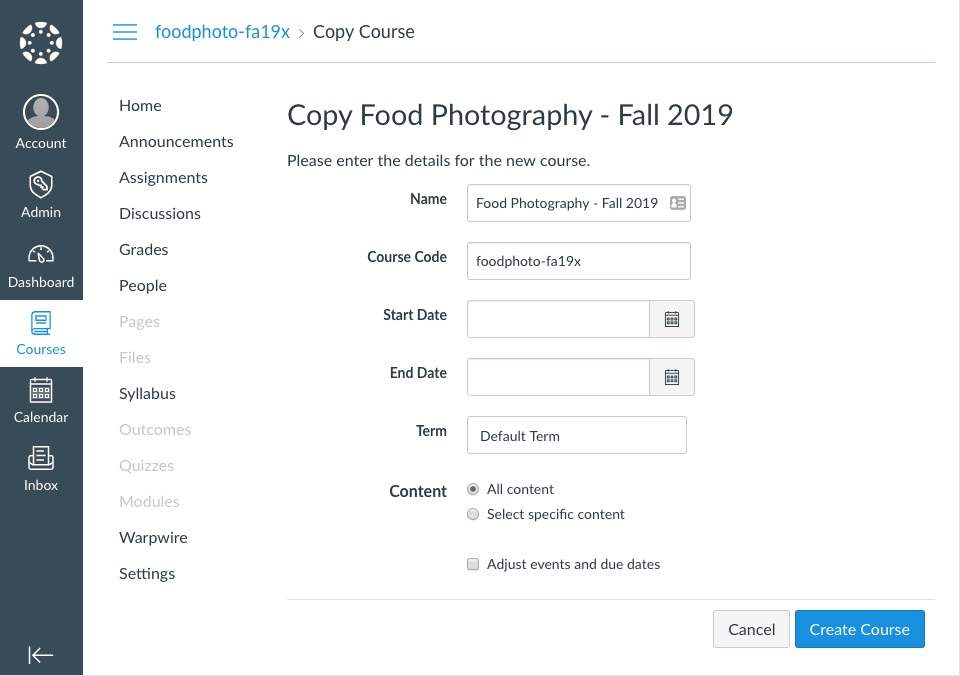 Once the new course is copied, navigate to it.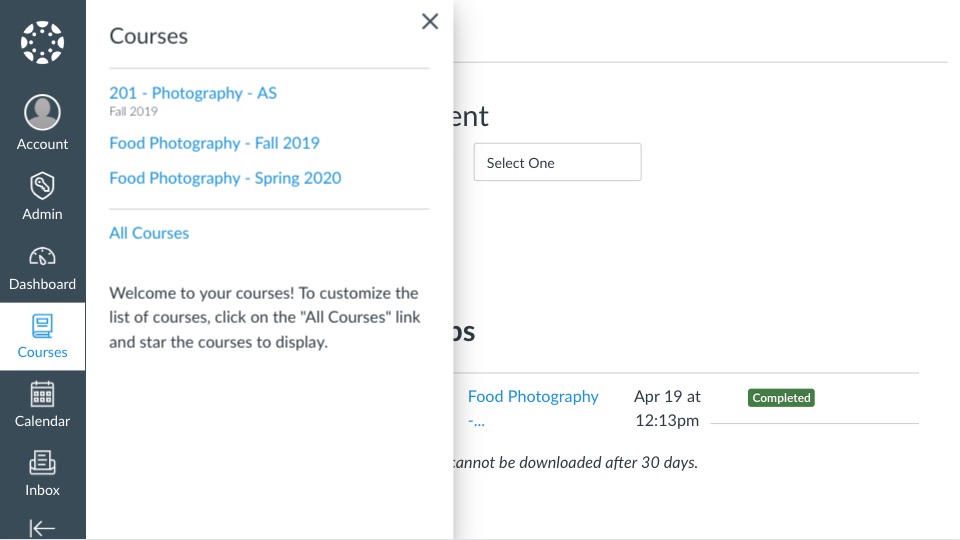 If you click on the Warpwire link in the left-side navigation, you'll see a new, empty, Media Library. That's because this is is a new course (even though the Canvas content has been copied).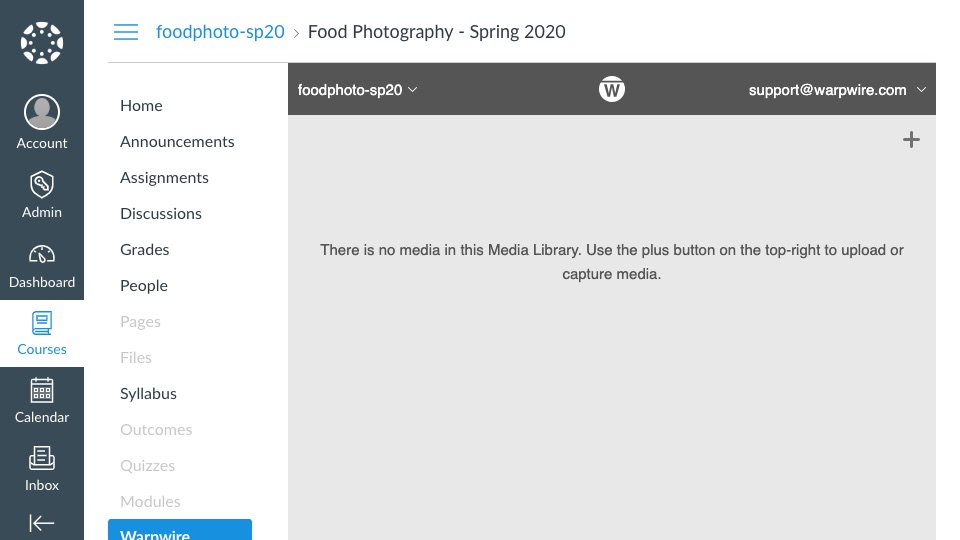 Let's upload a video to the new Summer 2018 copy of the course: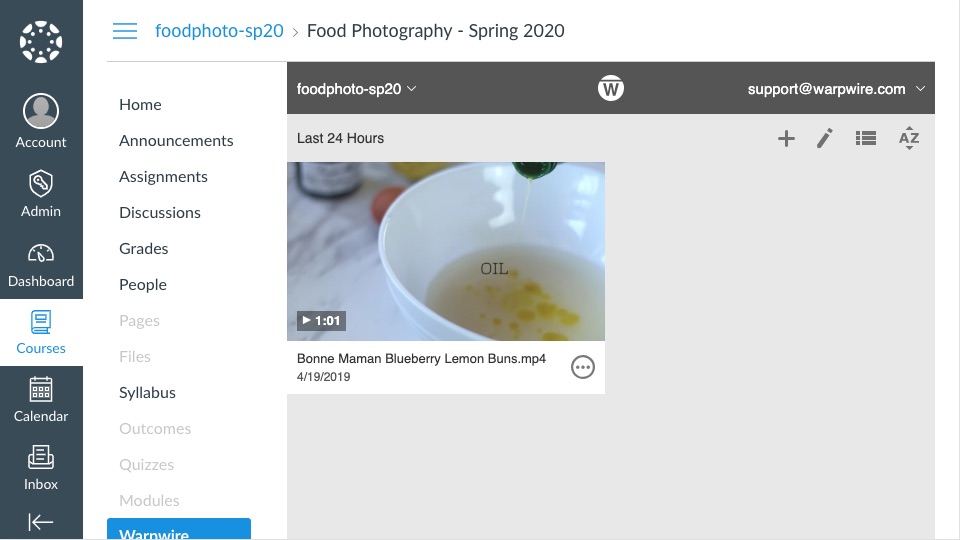 Now let's go back to the discussion post from the original Spring 2018 version of the course. The video, which is part of the old Spring 2018 Library, is visible to the members of the new Summer 2018 course, thanks to Deep Linking. Even though the Summer 2018 course has different students, they are automatically granted access to the old Spring 2018 assets.