If your institution has Guest Accounts enabled, you'll see "Guest Accounts" as an option in the drop down menu on the upper-left of the page. This page allows institutional admins to quickly view and edit all Guest Accounts, and to create new ones.
Sorted by Last Name, the Guest Account page shows name, email, and last login (if any) for all of an institution's guest accounts.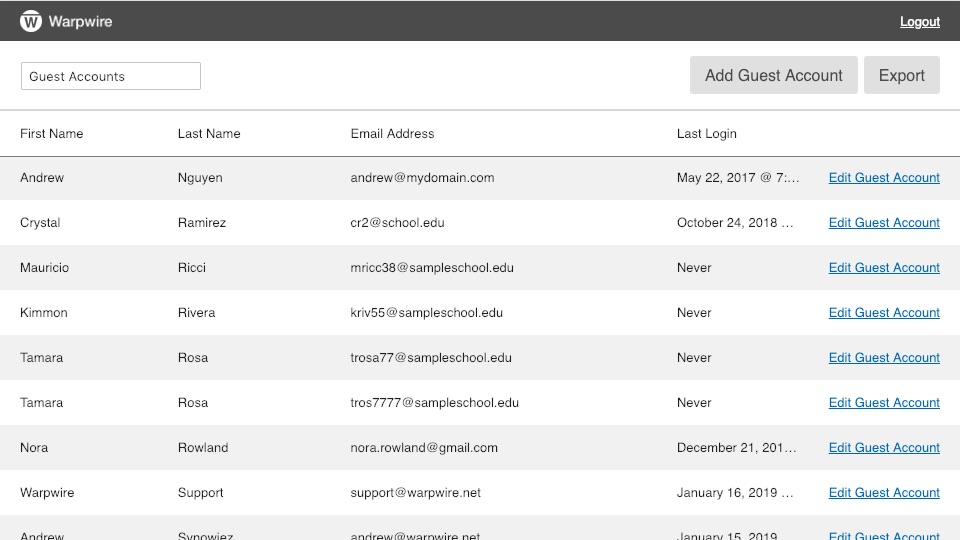 Clicking "Edit Guest Account" will open a properties pane. This pane allows institutional administrators to edit name and email fields for a guest account, to send a password reset email, check the status of the account, or to remove the account by clicking "Remove Guest Account".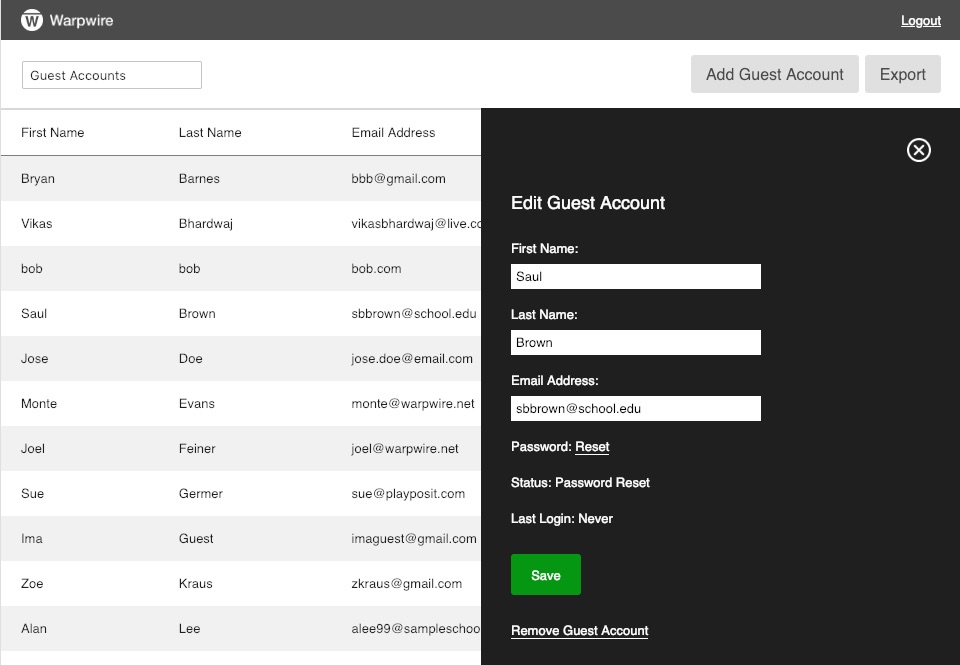 If you're an institutional administrator, you can create guest accounts as needed. Guest accounts aren't part of your institution's Single Sign-On system. Instead, they're accounts tied to particular email addresses, and managed through Warpwire's Admin Tool.
To create a new Guest Account, click the "Add Guest Account" link in the upper-right of the Admin Tool.
A pane will open on the right. Fill out the new user's First and Last name, along with their email address, and decide whether you'd like the user to recieve a welcome email.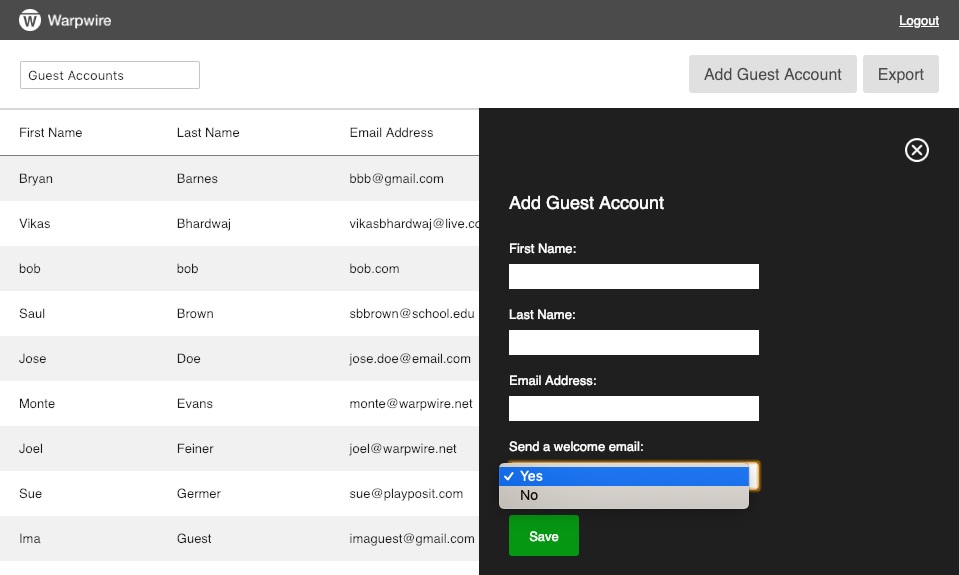 When you click Save, the guest account is created. If you selected "Yes" under 'Send a welcome email,' the user will recieve an email walking them through setting up a password..
If you selected "No" under 'Send a welcome email', then the user will not recieve an email. When you want to notify the user about their account, click the "Edit Guest Account" link for that user and send a password reset email.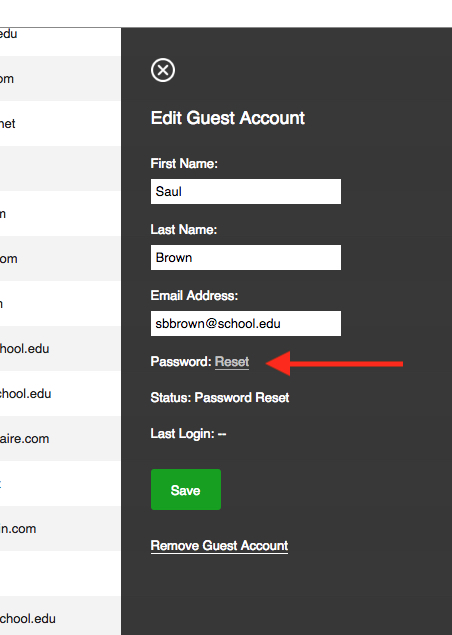 Once this password is set, they'll be able to log in normally.