If you don't see the Warpwire link in Moodle, you may need to turn on Warpwire for your course. Note that only admins are able to turn on Warpwire. If you don't manage Moodle for your institution, get in touch with someone who does!
Begin by navigating to the Moodle course you want to add Warpwire too, and logging in.
Next, click the "Turn Editing On" button, in the upper-right of the screen, which will allow you to add the Warpwire tool wherever you'd like.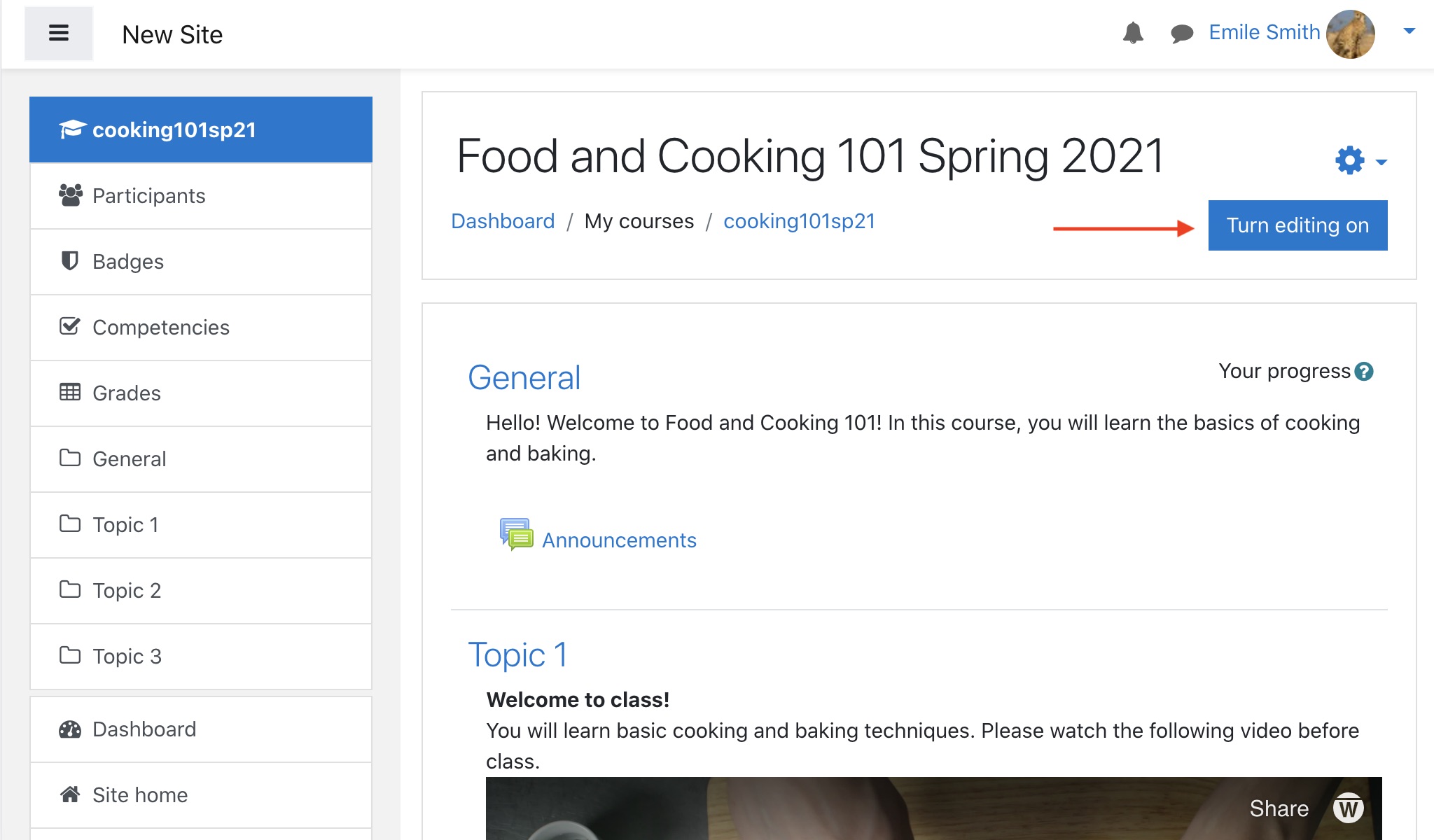 Click "+ Add Activity or Resource" in the location where you'd like the Warpwire tool link to appear.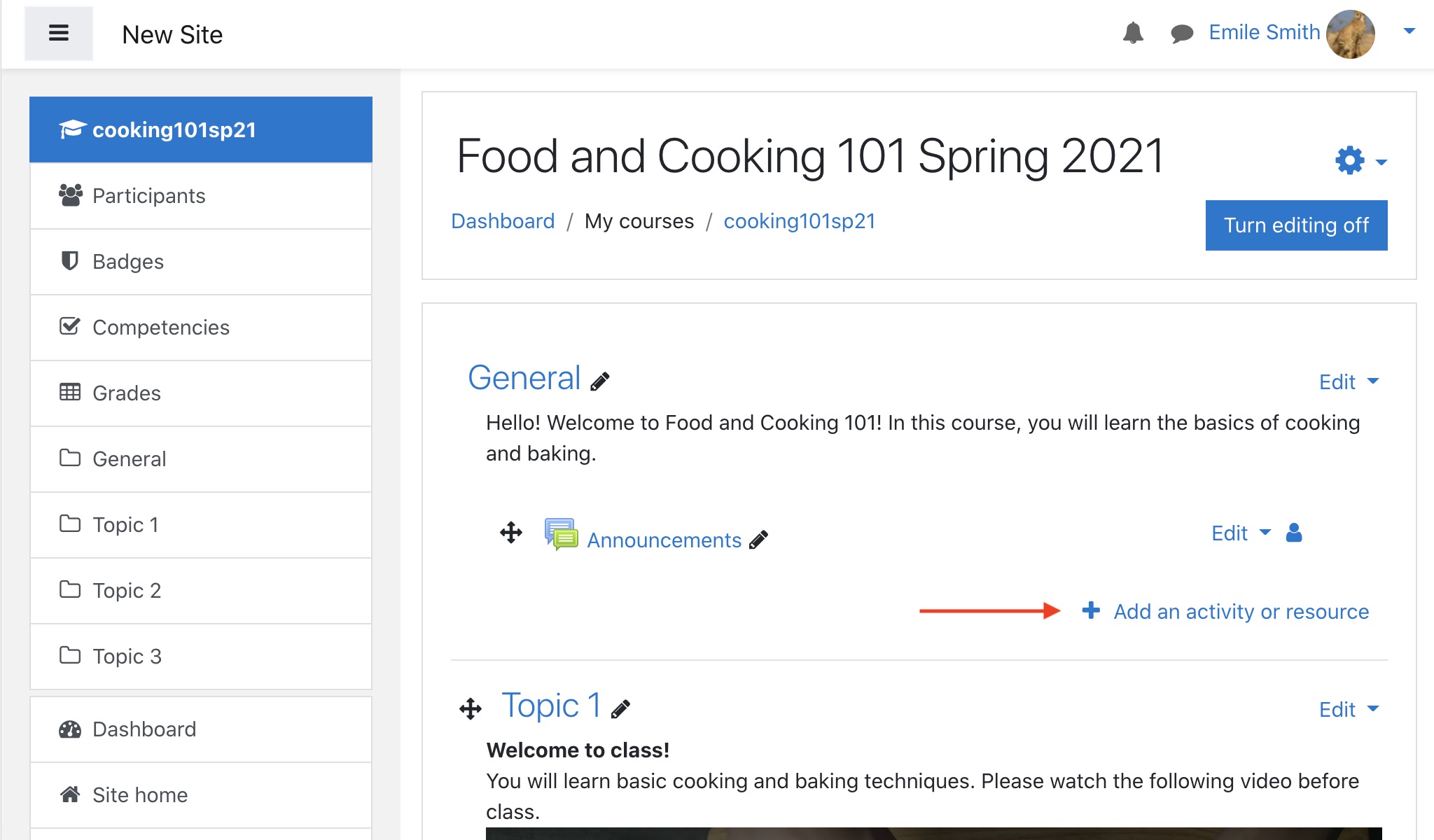 In the activity popup window that appears, select "External Tool" from the selections, then click "Add."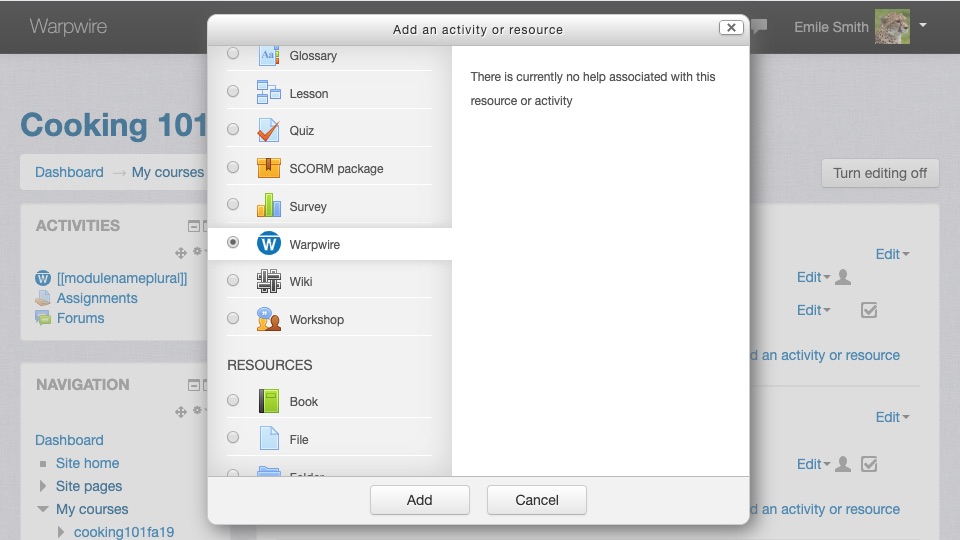 You'll now be able to set up the tool by giving it a name ("Warpwire" or "Course Videos" for example).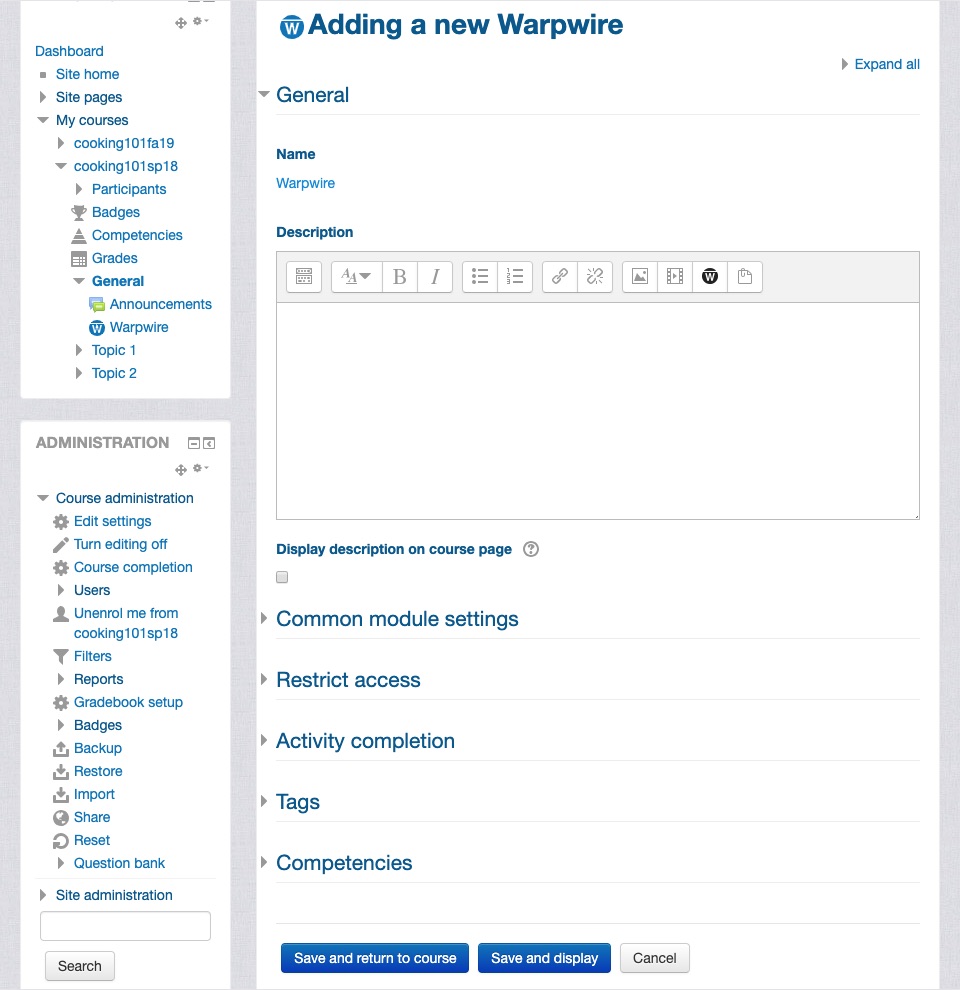 Next, select "Warpwire" from the External Tool Type dropdown menu.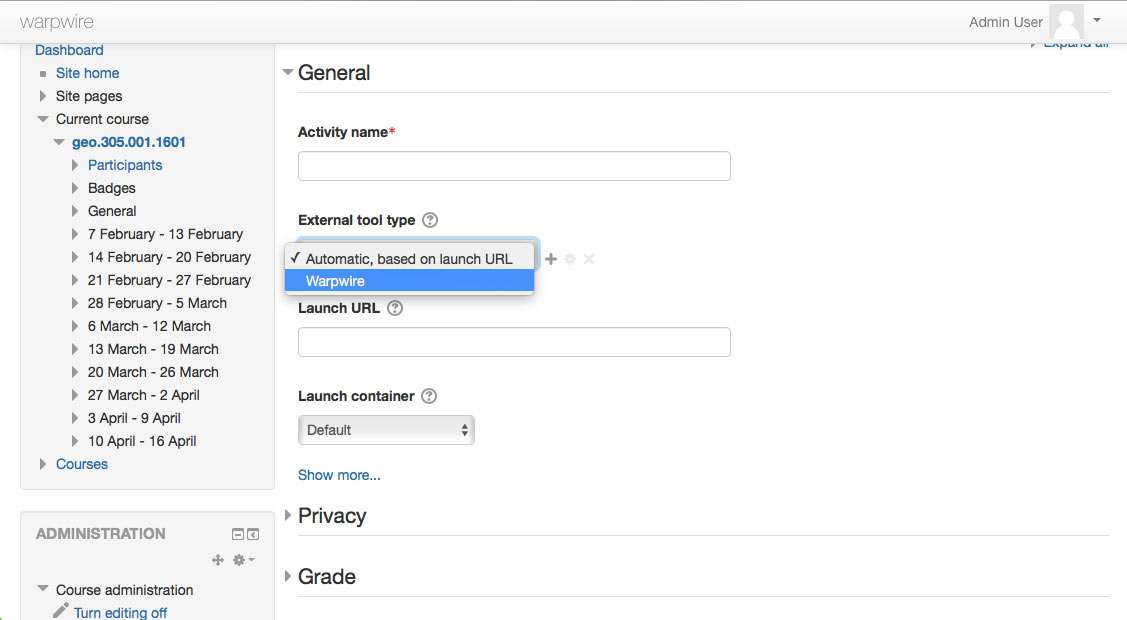 Click "Save and return to course"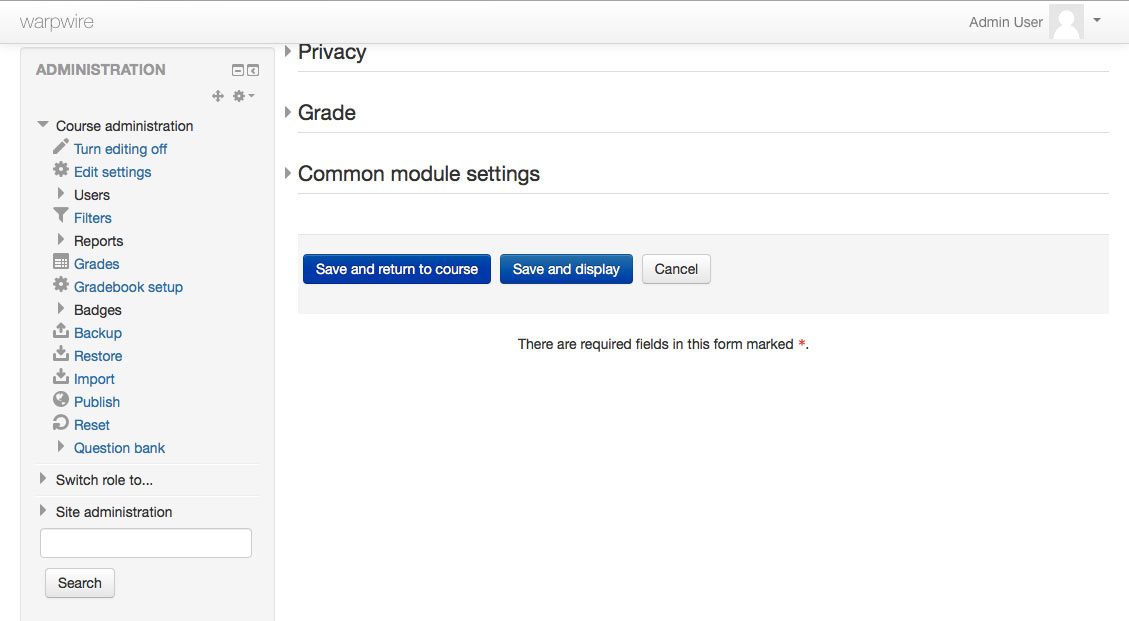 You should now see the Warpwire button in the area you selected.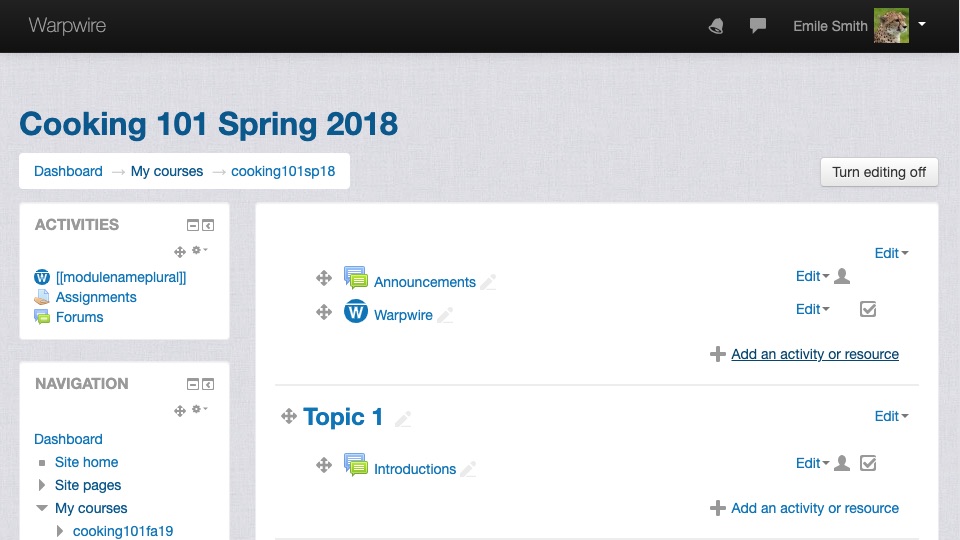 When you click the warpwire tool for the first time, a course media library will be automatically created.